My Acer Laptop Won't Turn on Windows 11/10
Many people choose to use Acer laptops due to their sleek design, top-notch performance, affordable prices, and advanced features. Perhaps you are also an Acer user who uses a laptop that runs Windows 11/10.
But sometimes you find your Acer laptop cannot turn on, making you feel frustrated. To learn this situation in detail, let's see some common symptoms:
Acer laptop won't turn on black screen
Acer laptop won't turn on blue light on/flashes
Acer laptop won't turn on no lights
Acer laptop won't turn on unless plugged in
Acer laptop won't turn on orange light on
Acer laptop turns on and then off immediately
Won't boot on Windows 11 and 10
Reasons for this issue are various, including a bad battery/charger, damaged RAM, static charge buildup on capacitors, dried-up thermal paste, stuck Sleep/Hibernate mode, internal hardware failure, overheating issues, incorrect BIOS settings, and some software issues.
Well then, what if you suffer from Acer laptop not turning on? From the next parts, you can learn how to quickly get data back and find some useful troubleshooting tips to fix it. Now, let's go to delve into them.
Keep Data Safe in Case of Acer Laptop Not Turning on
When the machine cannot boot up properly, you may be very worried about data safety. After pressing the Power button and F2, if your laptop can boot to BIOS, you have a chance to get PC data back using professional file backup software.
Speaking of PC backup software, MiniTool ShadowMaker has gained much popularity due to its powerful features. It allows you to easily backup files, folders, disks, partitions, and Windows with simple clicks in Windows 11/10/8.1/8/7. What's more, you can run this program to create automatic/scheduled backups and make differential backups/incremental backups for new data or only changed data. Besides, it allows syncing files/folders and cloning HDD to SSD.
When you cannot turn on your Acer laptop, you can still keep files safe since this tool enables you to create a bootable USB drive to get MiniTool ShadowMaker Bootable Edition. Just free download this utility and then follow the steps below.
MiniTool ShadowMaker TrialClick to Download100%Clean & Safe
Step 1: Connect a USB drive to a normal PC. After installing MiniTool ShadowMaker Trial Edition, launch it and click Keep Trial.
Step 2: Go to Tools > Media Builder, select your USB drive, and create a bootable drive.
Step 3: Connect the USB drive to your Acer laptop that won't turn on and boot it from this USB drive. Besides, prepare another external drive and plug it into the laptop.
Step 4: In the MiniTool recovery environment, open MiniTool ShadowMaker and go to Backup.
Step 5: Go to Source > Folders and Files, choose the vital files that you need, and click OK. Then, choose a path like an external hard drive to save the image file.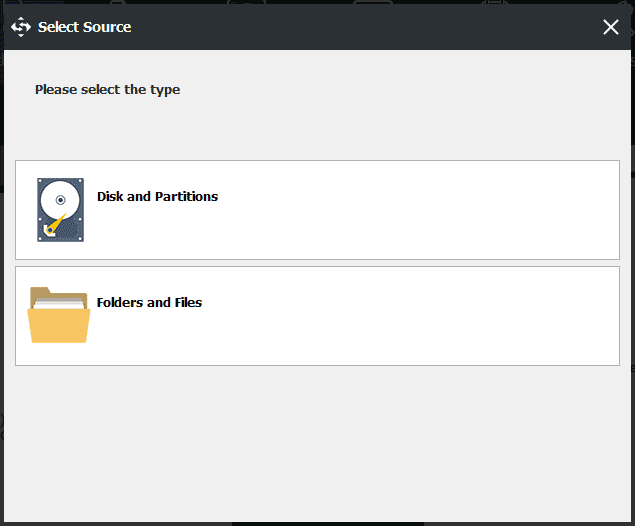 Step 6: Click Back up Now.
Alternatively, you can go to Sync, choose files & a path, and click Sync Now to backup files to your external drive.
After that, it's time to take measures to fix the Acer laptop that fails to turn on via multiple ways below.
#1. Check BIOS Settings
Your Acer laptop may fail to turn on the Windows operating system due to some operations, for example, the incorrect BIOS settings. To fix the issue, go to access the BIOS menu for a check.
what-is-acer-boot-menu-how-to-acces-change
Step 1: Restart your Acer laptop and then press F2 when the first logo screen appears to access BIOS.
Step 2: In the BIOS menu, make sure the PC is set to boot up from your primary hard drive under the Boot tab.
Besides, disable Fast Boot under Main. Also, you can choose to reset BIOS to factory settings: press F9 and then Enter to load the default configuration or go to Exit > Load Setup Defaults > Yes.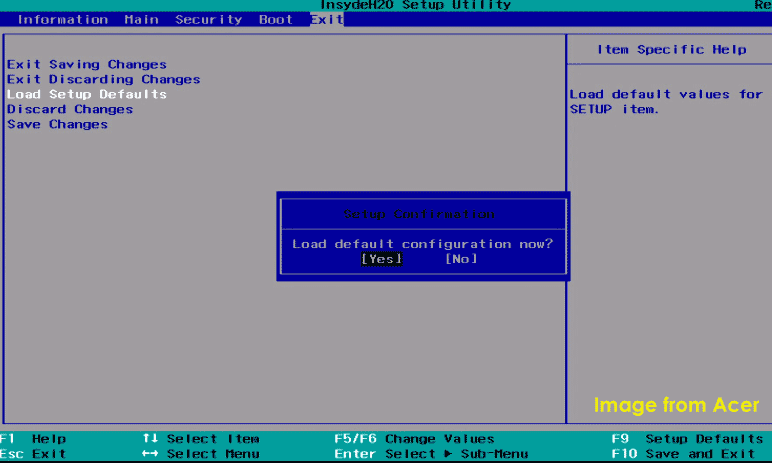 If this cannot fix Acer laptop not turning on Windows 11/10, go to try some fixes in Safe Mode.
#2. Boot to Safe Mode
If you can access BIOS when the Acer laptop won't turn on, the issue may lie in the software – specifically the operating system itself, for example, updates go awry, system files are damaged, incompatible software causes the PC to crash, etc. Then, you can access Windows boot options in WinRE and boot the PC to Safe Mode for troubleshooting.
Step 1: Restart your Acer laptop several times when you see the Acer logo screen. Then, Windows 10/11 will enter the Automatic Repair mode. Click Advanced options on the Automatic Repair screen.
Step 2: Go to Choose an option > Troubleshoot > Advanced options.
Step 3: You can tap on Startup Repair to fix problems that block Windows from loading.
Or, go to Startup Settings > Restart and press F4 to enter Safe Mode or F5 to enable Safe Mode with Networking.
Step 4: If your PC can enter Safe Mode, undo recent changes you have made to your Acer laptop. Or, open Command Prompt and run sfc /scannow to fix corrupted system files.
#3. Power Reset Acer Laptop
Sometimes your laptop enters sleep mode but you don't know. Pressing the power button can help you exit this mode. If this cannot turn on the machine, try to long press Power to restart your device.
If this simple way cannot fix the issue – Acer laptop won't turn on, try these steps below to power reset the Acer laptop:
Step 1: Unplug all the external devices connected to your PC, including docking stations, external hard drives, USB devices, printers, scanners, a mouse, a keyboard, or other peripherals.
Step 2: Use a screwdriver to remove all the screws on the back panel of the laptop, open the back casing and remove your battery. Besides, disconnect your AC adapter.
Step 3: Hold and press the Power button for at least 30 seconds to drain residual electricity and then release this button.
Step 4: Reassemble everything and connect the charger back, open the laptop, and see if it can turn on.
If these fixes cannot do the trick, the startup issue may have something to do with the PC hardware. Continue reading to know how to fix Acer laptop not turning on via other methods. Of course, if you are a user without much computer skills, seek help from the Acer customer service center.
#4. Troubleshoot Your Battery and Charger
Sometimes your battery or charger goes wrong, leading to Acer laptop not turning on. To check if the charger has an issue, perform a power drain as stated above. Then, put the battery in but don't connect a power cord. Next, try to open your laptop. If it can boot, your laptop and battery work as expected. This also indicates your power cable has an issue and you need to replace it with a new one.
To troubleshoot your battery, do a power drain, and then don't insert the battery but connect the machine to a power cord. Then, restart the device. If your laptop can boot, your battery may malfunction.
#5. Reinsert CMOS Battery
On the motherboard of a laptop, there is a small circular battery called a CMOS battery. It is conducive to offering power to the BIOS (basic input/output system) to control the laptop's basic operations. If the CMOS battery is loose, you may run into a startup issue.
So, try to reinstall this battery via these steps:
Step 1: Open your laptop back case, locate the CMOS battery, and remove it from the motherboard.
Step 2: After a few seconds, reinsert the battery to your laptop and make sure it is seated firmly in place.
Step 3: Reassemble the back plate and turn on the Acer laptop to see if it can boot.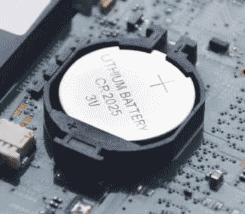 #6. Let Your PC Cool Down & Clean
You may run into CPU overheating or hard drive overheating. In computing, overheating issues are serious since chances are that your PC malfunctions now and then. When your Acer laptop is overheated, it may shut down accidentally or not turn on at all.
So, when your Acer laptop won't turn on, wait some time until the machine cools down. Then, try to power it on to see if it can boot up.
Besides, make sure the cooling vents on your laptop are not blocked and they are clean & dust-free since dust can accumulate and block airflow, causing your computer to overheat. Clean the machine using a can of compressed air.
#7. Change Thermal Paste
There may be a dried-up thermal paste on the CPU. In this case, nothing can transfer heat from the chip to the heatsink, leading the Acer laptop to get overheated. As a result, the PC shuts down abruptly and cannot turn on for a few hours.
To solve the Acer laptop not turning on issue, change the thermal paste:
Step 1: Open the back case of your laptop.
Step 2: Unplug the power cord and remove the battery.
Step 3: Remove any cables that connect the fan to the motherboard and remove the heatsink to access the CPU.
Step 4: Clean the previously applied thermal paste from the CPU chip and heatsink.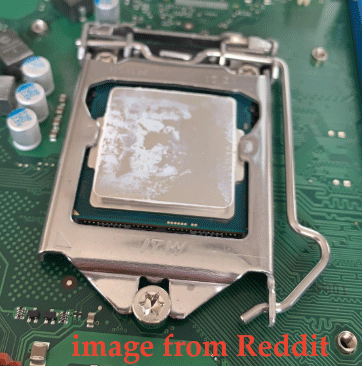 Step 5: Apply the new thermal paste.
Step 6: Assemble all the parts you have removed again and turn on your PC to see if it can start up.
Related post: How Much Thermal Paste Do You Need & How to Apply Thermal Paste?
#8. Check Your Monitor
Sometimes you may run into the situation – Acer laptop won't turn on but the power light is on. In this case, your PC may work well but the monitor or screen fails to work. Then, you can connect the laptop to an external display to check. Or, you can turn on the volume and see if you can hear the starting sound of your laptop with a black screen. If yes, the monitor goes wrong.
#9. Check Your RAM Stick
You should know, faulty RAM sticks can block the motherboard from communicating with the Windows system. When this case happens, your PC cannot execute the basic function of turning on – the machine may turn on for a while then shut down at once and cannot pass the POST (Power-On Self-Test).
So, go to check your RAM sticks when your Acer laptop won't turn on: open your laptop back case, remove the RAM sticks, and try one RAM stick at a time. If you are using a faulty one, the laptop can turn on but cannot pass POST. If your laptop has only one RAM stick, use a new RAM module to check.
Verdict
Acer laptop not turning on Windows 11/10 is an intractable issue. When your Acer laptop won't turn on, remember to backup files to a safe location to keep data safe and then try some fixes to repair it. If you don't have many PC skills, you can directly go to ask professionals for help.