A processor/CPU is a very important component in your PC that acts as the human brain. Games and some basic tasks are more and more demanding over time, which puts more pressure on your CPU. Some of you may want to play large games and handle video/picture editing tasks, the existing PC components cannot satisfy. Purchasing a new PC is expensive, so upgrading the components like GPU and CPU is a good option.
A GPU upgrade is not a difficult thing and you can follow the guide – Can You Upgrade GPU | How to Upgrade GPU [Laptop & Desktop]. But in terms of a CPU upgrade, it is a bit complicated. Fortunately, a detailed guide is given below.
Can You Upgrade a Laptop CPU?
Before getting started, let's learn something about a laptop CPU upgrade. Generally speaking, you are not allowed to upgrade the processor for modern laptops since the CPU is fused permanently to the motherboard. Although you remove the motherboard, you cannot separate a soldered chip.
For a desktop, it comes with an accessible CPU socket on the motherboard. Thus, the following instructions are about a processor upgrade on the desktop rather than upgrading the laptop CPU. Let's move to the part about how to upgrade a processor in a PC.
Move 1: Choose a Proper CPU
This is the first thing you should pay attention to – which CPU to use.
Firstly, form a budget. Based on different products, the price varies. If you need to deal with productivity work like photo/video editing or playing high-end games, a high-end CPU is required and the price is higher.
Besides, make sure the CPU is compatible with your PC's motherboard. Just enter msinfo32 into the Windows search and press Enter to open System Information. Then, find Baseboard Manufacturer, Baseboard Product, and Baseboard Version.
Then, use the CPU-Upgrade website to search for which chips will work with your motherboard. Or go to visit the website of the manufacturer to find processors that are compatible with the motherboard.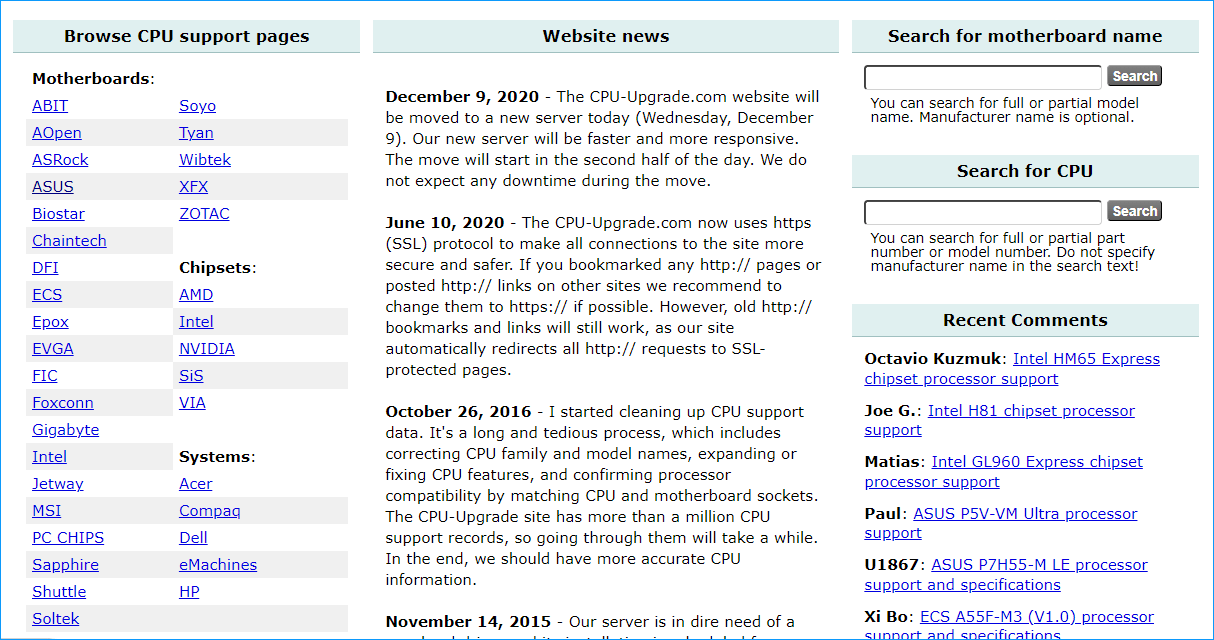 Move 2: Back up Your Important Data
In my opinion, back up anything you don't want to lose before you replace the PC components. Theoretically, a CPU upgrade won't impact your hard drive although you screw up finally. However, computer accidents can happen by accident. At this point, you will be very happy that you have backed up the machine. Thus, back up important files to an external hard drive or a cloud service to keep data safe.
It is easy to upload documents and photos to Google Drive, OneDrive, or DropBox for data backup. You need to get the desktop app of one cloud service, sign in to it, and upload the items you want.
If you want to back up data to another drive, MiniTool ShadowMaker is a good assistant. As professional and free backup software, this tool can create a system image, back up files/folders, sync files/folders, and clone a hard drive to another disk. Just get this software for a backup before upgrading CPU.
MiniTool ShadowMaker TrialClick to Download100%Clean & Safe
Step 1: Connect your external drive or USB drive to the PC and launch MiniTool ShadowMaker to enter its main interface.
Step 2: Under the Backup page, choose the backup source and destination by clicking the corresponding section.
Step 3: Click Back Up Now to start the backup.
Move 3: Update BIOS (Optional)
After PC backup, there is another thing you can consider – BIOS update. BIOS is regarded as the operating system of the PC motherboard and the BIOS version is very important. If it is outdated, voltage and hardware compatibility could be impacted.
How to update BIOS? This is a complicated thing. Just search for your motherboard BIOS update in Google Chrome and find the corresponding guide. If you are running an HP PC, follow our previous post – How to Update BIOS Windows 10 HP? See a Detailed Guide!
Move 4: Upgrade Processor with Step-by-Step Guide
After finishing the preceding operations, now you can remove the original CPU and install a new one. To do this, prepare some items:
Cloth or paper towels
Rubbing alcohol
Thermal paste
Phillips screwdriver
After having these things at hand, follow these instructions on how to replace a CPU:
Step 1: Use a screwdriver to unscrew the screws on the computer case to open it.
Step 2: Locate and remove the CPU cooler or fan from the motherboard.
Step 3: Clean up the old thermal paste on the contact part between the old CPU and the cooler using rubbing alcohol and a paper towel.  
Step 4: Lift the lever or retention arm to loosen your CPU and remove the old CPU from the motherboard. Don't touch the pins on the socket since this can easily break or bend pins.
Step 5: Find the corner of the socket with a small triangle or a dot, align the CPU with this socket, put the new CPU to the socket and lock it to the original place using the retention arm.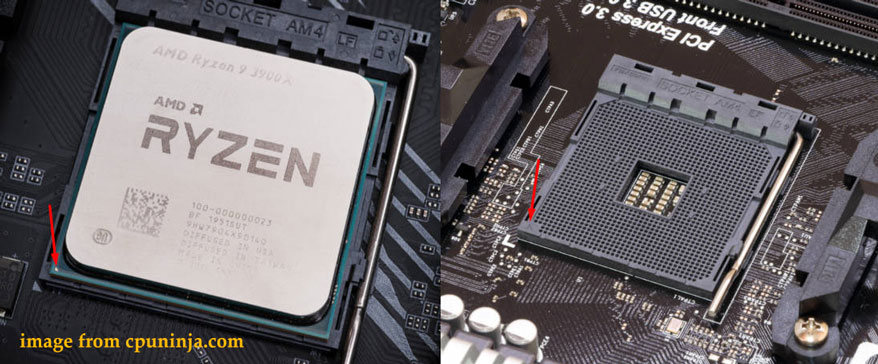 Step 6: Apply a pea-size dot of thermal paste to your new CPU.
Step 7: Reinstall the cooler or fan and put back the computer case. Then, you can boot your PC with the new CPU.
Verdict
That's basic information about how to replace a CPU on your desktop. Just do the processor upgrade operation by following this detailed guide. If you have any idea about CPU/processor upgrade, let us know.