What is hkcmd.exe? Is it safe and should you delete it? How to remove the hkcmd module? If you are looking for answers to these questions, now you come to the right place. MiniTool Solution will show you much information on hkcmd.exe, as well as a suggestion for PC protection.
What Is Hkcmd.exe?
Hkcmd.exe, a part of Intel Common User Interface (a legitimate Windows system file that can be found in the C:\Windows\System32\ folder), is an executable file in a PC. This file is not a Windows system file and it can run at Windows startup without a visible window.
In short, hkcmd, known as hotkey command, is Intel's hotkey interpreter. Typically, the hkcmd module is installed by Intel 810 and 815 graphics drivers.
Hkcmd.exe is designed to control video-related hotkeys, execute quick keyboard commands and access Intel's customized graphics properties. If your PC has an Intel graphics card, you can simply press the proper key combination to perform several actions, for example, Ctrl + Alt + F12 can take you to Intel's Graphics and Media Control Panel.
Is Hkcmd Module Harmful?
After knowing what hkcmd.exe is, you may be curious about another question – is hkcmd module safe? When searching the topic on the Internet, you will find many users also ask this question, as shown below:
You may notice that the hkcmd.exe process is enabled in Task Manager every time you boot up your PC. It seems that the process automatically launches itself at every startup. So, you are concerned about this.
Actually, hkcmd.exe is a genuine Intel-signed process and it usually runs on system startup. However, it can be infected and cause problems. Some malware is able to disguise as the hkcmd.exe executable and attacks your computer.
Hkcmd.exe is not crucial for the Windows operating system to run properly, so you can remove the hkcmd module based on your actual situations.
Hkcmd Module Startup Disable (3 Ways)
The following are some simple methods to disable hkcmd.exe. If you suspect a virus infection, these ways are not applicable and you need to take other measures that will be introduced later.
Note: It is not acceptable to delete the executable file manually because this operation may break your Intel Command User Interface eventually.
Remove Hkcmd.exe From Task Manager
Follow these steps:
Step 1: Right-click the taskbar and choose Task Manager.
Step 2: Locate hkcmd.exe and click End Process.
Disable Hkcmd Module via Control Panel
If you want to disable hkcmd module startup, you can do this via Control Panel.
Step 1: Go to Control Panel by following one way in this post - How to Open Control Panel in Windows 11? [7 Ways].
Step 2: Go to Intel Extreme Graphics and then disable the option – Hotkeys.
Alternatively, you can press Ctrl + Alt + F12 to enter the interface of Intel's Graphics and Media Control Panel. Under the Basic mode window, go to the Options and Support tab and uncheck the box of Hot Key Functionality.
Uninstall Hkcmd Module
If you want to uninstall hkcmd along with its parent application, it is necessary to remove Intel(R) Graphics Media Accelerator. Follow these steps below:
Step 1: Press Win + R to get the Run window, input appwiz.cpl, and press Enter to the Programs and Features interface. Alternatively, you can go to this interface via Control Panel.
Step 2: Locate Intel(R) Graphics Media Accelerator, right-click it and choose Uninstall.
After uninstalling the parent application, hkcmd.exe will not appear in Task Manager unless it is malicious.
Tip: To prevent hkcmd module from running at startup, you can input system configuration to the Windows search box and click it. Then, go to the Startup tab, uncheck the box of hkcmd and press OK.
What to Do If Hkcmd.exe Is a Virus
As mentioned above, hkcmd.exe can be a virus. If you find hkcmd module in any other location than the C:\Windows\System32\ folder, hkcmd.exe may have been replaced with a malicious version.
Windows may tell you the hkcmd.exe file is not found with the error message "Cannot find c:\\winnt\\system\\hkcmd.exe", or hkcmd.exe stopped working or crashed.
Well then, what should you do if hkcmd.exe is infected? Follow these steps to fix errors related to the hkcmd.exe file.
Tip:
When hkcmd module is a virus, your computer may also have some symptoms, for example, annoying threats and alerts are on the computer screen, malware is installed to your computer, the
PC gets slow
, you can see many ads on your web pages, you are redirected to strange websites, etc.
Run Malwarebytes
Hkcmd module may have become a part of malicious software on the system. The first thing you should do is to perform a full system scan and see if it finds any malware. If yes, remove it.
To do this work, you can use a powerful malware remover like Malwarebytes that can destroy various types of malware and protect your PC against viruses, spyware, and other malicious software.
Its premium edition allows you to use it for free within 14 days. Just go to the official webpage and get this antivirus program on your computer.
Use CCleaner to Repair Registry Entries
The hkcmd.exe file can be used by several programs. When uninstalling these programs, Windows may keep invalid exe registry entries. Thus, Registry may record an incorrect former location when Windows tries to look up these incorrect file locations. As a result, hkcmd errors happen.
In this case, Windows Registry becomes disordered with broken settings and errors, causing crashes. To solve this issue, you can try CCleaner to clear out the clutter so as to let your system more stable.
Step 1: Download CCleaner from the website, install and open it.
Step 2: Go to Registry located in the left panel, check all the boxes from the Registry Cleaner section and click Scan for Issues.
Step 3: After the scan is completed, click Fix selected Issues to repair registry issues including hkcmd module registry issues if they are detected.
Run System File Checker
When the hkcmd.exe file is infected, Windows system files may get corrupted, leading to the hkcmd errors. To fix hkcmd module issue, you should use System File Checker to perform a system scan.
This tool can scan the system and repair missing or corrupted system files. Here is the guide you should follow:
Step 1: Input cmd to the search box and right-click it to choose Run as administrator. Note that the scan is only performed with administrative privileges.
Step 2: Input sfc /scannow to the Command Prompt window and press Enter.
Step 3: Wait patiently until the scan finishes.
After that, restart your computer to see if issues related to the hkcmd.exe file are removed.
Uninstall Intel Graphics Drivers
To fix hkcmd errors, you can choose to uninstall Intel graphics drivers since the faulty driver can cause issues.
Here is the guide:
Step 1: Go to Device Manager via the search bar.
Step 2: Right-click your graphics driver and choose Uninstall driver.
Step 3: After uninstalling the driver, restart your PC and then Windows will automatically install the driver.
Tip: To fix hkcmd errors, you can also try to check for Windows updates, use system restore point, use Reimage, etc. You can also have a try.
"Here are what you should do if you find hkcmd module is used as a virus. Just share these methods on Twitter to let more persons know."Click to Tweet
Now, all the information on hkcmd module (including what hkcmd.exe is, how to disable it and what to do if ihkcmd.exe is infected) is told to you. Just do by following ways mentioned above to protect your PC.
In addition, you should also take other actions to keep your PC safe and backing up the PC regularly is a necessary thing. This suggestion is helpful for you and you can keep reading.
Suggestion: Back up Your Computer
Viruses are ubiquitous. Although hkcmd.exe is a legitimate file, malware can disguise as it. To avoid data loss and system breakdown caused by virus attacks and malware infections, backing up your important files and creating a system image are recommendable.
As for PC backup, the professional Windows backup software, MiniTool ShadowMaker is worth a try. It is designed to back up files & folders, Windows operating system, disks and partitions in Windows 7/8/10.
When system accidents happen, you can perform a fast system image recovery to restore the PC to the previous normal state. Additionally, file sync and disk clone are also supported.
Right now, get MiniTool ShadowMaker Trial Edition from the following download button and then install it on your computer to use for free within 30 days. Of course, if you want to use this backup software all the time with full features, upgrade to Pro Edition via MiniTool Store.
Here is how to back up your PC to avoid viruses or malware related to the hkcmd module.
Step 1: Open MiniTool ShadowMaker Trial Edition
Double-click this program.
Keep using the trial edition by clicking Keep Trial.
Step 2: Choose Backup Source
Go to the Backup window.
System partitions for Windows to run are selected by this software. To create a system image, you won't choose the backup source again.
To back up files, you need to click Source > Folders and Files, then check files that you need to back up and click OK.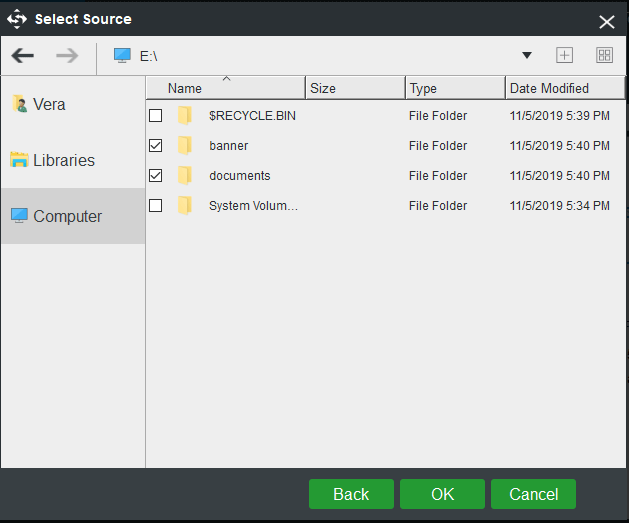 Step 3: Choose Backup Destination
Go back to the Backup page and click Destination to choose a storage path.
An external hard drive, USB flash drive, SSD, etc. can be selected as the destination.
Click OK.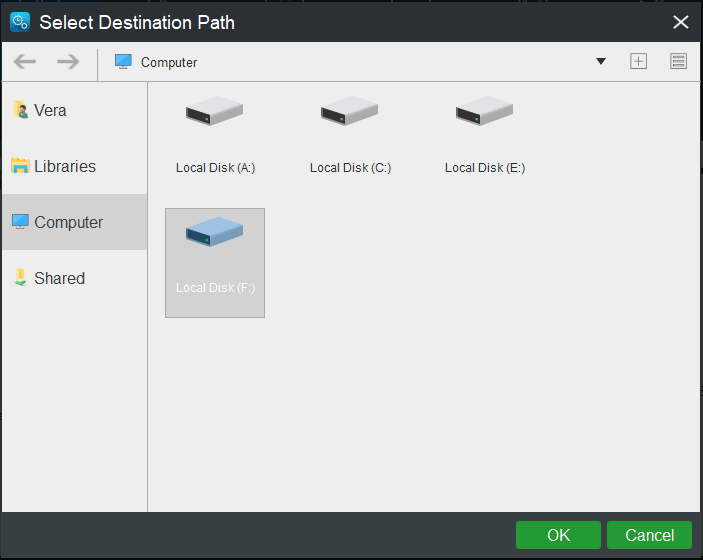 Step 4: Run the Backup Task
Click Back up Now.
This backup software will go to the Manage page to execute this backup task.
"MiniTool ShadowMaker is really a powerful backup program and it helps me to back up files easily to avoid data loss caused by viruses or malware regarding hkcmd module."Click to Tweet
Bottom Line
What is hkcmd.exe? Is the file safe? How to disable hkcmd in startup? What to do if hkcmd module is used by malware? Now, you should know the answers to these questions. Just do by following the guide offered in this post. To keep your PC safe, you can back up your PC with MiniTool ShadowMaker.
Should you have any suggestions about hkcmd.exe or any questions when using our software, let us know. Leaving a comment below or contacting the email [email protected] can be available. Thanks in advance.
Hkcmd Module FAQ
What is the hkcmd module?
The hkcmd.exe is an executable file and it is Intel's hotkey interpreter. The hkcmd module is installed by the Intel 810 and 815 graphics drivers.
Can I disable hkcmd module?
You can remove the module from the startup apps so that this file doesn't start when booting the PC.
Is hkcmd.exe a virus?
The genuine hkcmd.exe file is a part of the Intel Common User Interface (In Windows 8 and later, it is igfxhk.exe). This file is located in C:\Windows\System32. If you find it anywhere else, it may be disguised malware.
What is the igfxTray module?
igfxTray.exe, an executable file, is a software component of the module Intel Common User Interface. As part of Graphics Media Accelerator Driver shipped with NVIDIA graphics cards and Windows drivers for Intel, this process is present on your PC.