If you are looking for some great apps for your Windows 10/11 PC or laptop, this post lists the 20 best Windows apps you can try in 2023 to help you easily deal with various tasks on your computer.
20 Best (Free) Windows 10/11 Apps You Might Like
#1. MiniTool Power Data Recovery
Data loss sometimes occurs suddenly. If you don't have a backup, it would be frustrating. If you have a free data recovery program at hand, then you can easily recover the lost data.
MiniTool Power Data Recovery is a professional free data recovery application for Windows 11/10/8/7. You can use this best free Windows app to recover any deleted/lost files from Windows computer, memory card, USB flash drive, external hard drive, SSD, etc. It equips an extremely simple interface and provides a simple operation to let you recover data in a few clicks.
MiniTool Power Data Recovery can help you tackle various data loss situations, e.g. mistaken file deletion, mistaken disk formatting, malware/virus attack, hard drive failure, and various computer problems. You can use this program to recover data when PC won't boot, recover data from corrupted/formatted hard drives, etc.
You can download and install this program on your Windows 10/11 computer and check its simple guide below.
Launch MiniTool Power Data Recovery to enter its main UI.
Select the target drive under Logical Drives and click Scan. To scan the whole drive or disk, you can click Devices tab and select it to scan.
When it finishes the scan, you can check the scan result to find the needed files. Check needed files and click Save button to choose a location to save the recovered files.
If your PC won't boot, you can use the Bootable Media Builder feature in MiniTool Power Data Recovery to create a bootable USB drive/disk and use it to boot your computer into WinPE and recover data from your computer. It requires a subscription to use this function.
#2. MiniTool Partition Wizard
Another great free app for Windows 10/11 computer is MiniTool Partition Wizard. It is a professional disk partition manager that lets you manage your hard disks from all aspects. You can use this program to create, delete, extend, resize, format, wipe partitions; convert disk/partition format; check and fix disk errors; test hard drive speed; analyze hard drive space; and more.
#3.MiniTool ShadowMaker
Talking about the best free Windows 10/11 apps, MiniTool ShadowMaker is also on the list. It is a professional free PC backup software. You can use it to select files and folders and back up to an external hard drive, USB flash drive, etc. Still, it also allows you to select partitions or the whole disk to back up the content to external drives.
MiniTool ShadowMaker is also a professional Windows system backup and recovery application.
It lets you easily create a system backup image and restore your system from the backup when needed.
It has many other features like clone disk, schedule backup, incremental backup, file sync, etc.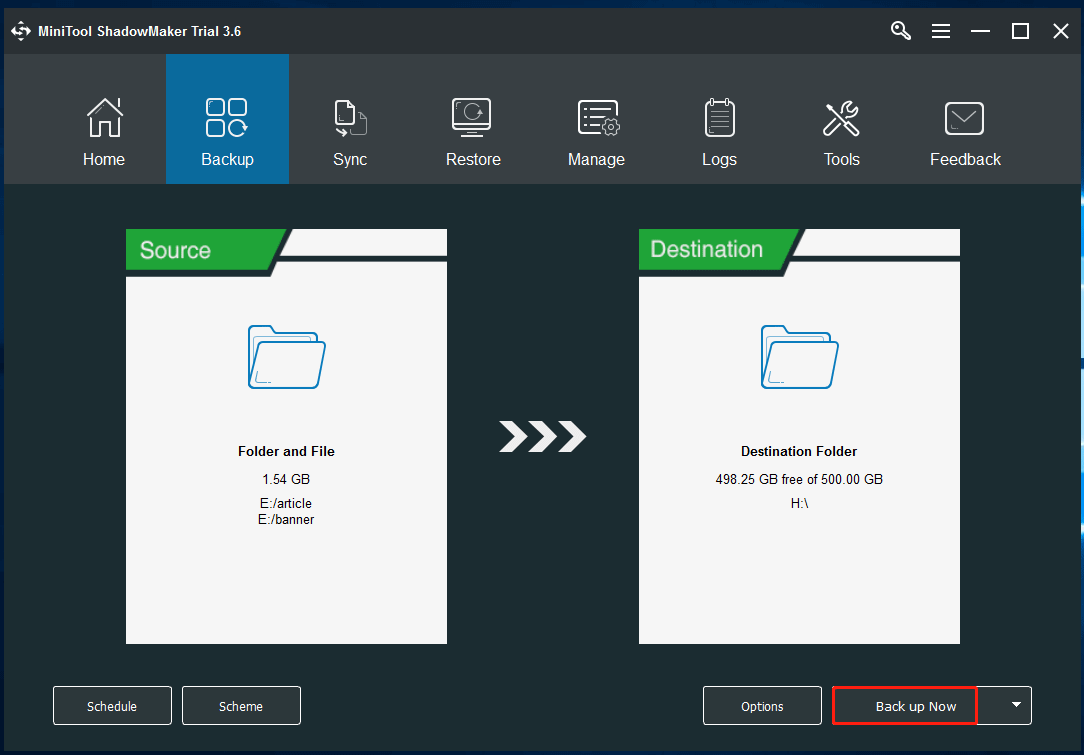 #4. MiniTool Video Converter
For Windows 10/11 users, if you want a free video converter app, MiniTool Video Converter is a good choice. MiniTool Video Converter has three main functions: video/audio convert, screen record, and video download.
You can use this best free Windows app to convert any video or audio file to the preferred format; download YouTube videos for offline playback; record your Windows computer screen activity, optionally record screen with audio at the same time.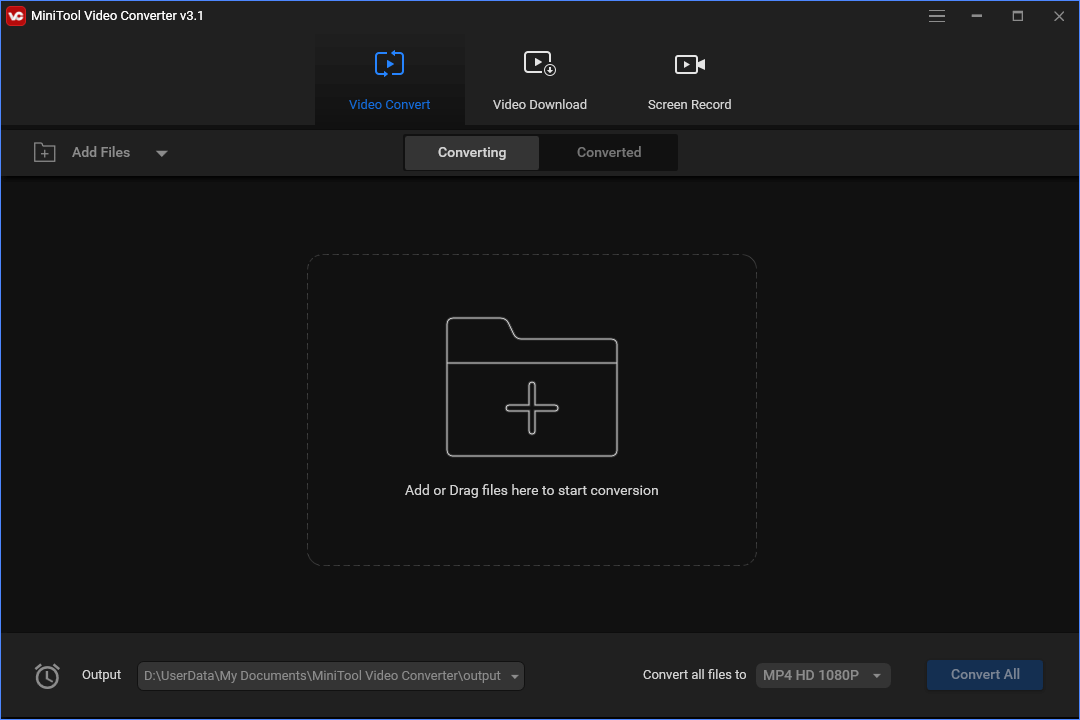 #5. MiniTool MovieMaker
MiniTool Software also offers another free Windows application for video editing. MiniTool MovieMaker is a 100% clean and free movie maker & video editor for Windows.
It offers various video editing features like trim/split video, add stunning transitions/effects/titles/background music/motion effect to video, speed up or slow down video, etc. It lets you export the video in MP4, WMV, AVI, and other preferred formats.
MiniTool MovieMaker provides an Auto-save Project feature to save your project automatically every 5 seconds.
#6. MiniTool Video Repair
Videos can sometimes get corrupted and can't play. You can try some free video repair apps to repair the corrupted videos.
MiniTool Video Repair is a professional free video repair application for Windows. You can use it to repair corrupt MP4, MOV, M4V, F4V videos, etc. It allows you to repair multiple videos in batch, fix severely broken videos with Advanced Repair function, preview repaired videos before saving. You can use this best free Windows app to fix video corruption in video recording, transferring, editing, converting, etc.
#7. Netflix
If you want to watch the latest movies, videos, and hot music, you might want a movie streaming platform. Netflix is a popular streaming service that offers a wide variety of award-winning TV shows, movies, anime, documentaries, etc. You can open Microsoft Store to download and install Netflix app on your Windows 10/11 computer to watch various TV shows/movies online.
#8. Spotify Music
If you have a Windows PC or laptop, you might also want a free music app. Spotify Music is top recommended and you can download it from Microsoft Store. This music app has a very clean interface and you can easily find what you want and it syncs all of your data across all platforms. Spotify offers over 30 million songs.
#9. Tidal
Tidal is another great music, podcast, and video streaming service for Windows. It offers various audio and music videos. It provides 70+ million songs. It also offers Hi-Fi audio output feature that lets users listen to high-quality music on Windows computers.
#10. Amazon Music
As for the music app for Windows, you can also try Amazon Music. This app is available for people who have subscribed to Amazon Prime. It has a collection of 2 million songs and Amazon Prime subscribers can listen to them for free and without ads.
#11. VLC
You might also need a free media player for your Windows computer. VLC is a top free and open-source multimedia player that can play most media files. It lets you play various formats of videos/audios like MP4, MKV, AVI, WebM, MP3, etc. It can run on all platforms including Windows, macOS, Linux, iOS, Android. You can go to VLC official website to download VLC for your Windows 10/11 computer.
#12. TED
If you want to learn knowledge online, TED is a good app for Windows users. You can find various talks and discussions videos on TED including scientific, cultural, political, academic topics, etc.
#13. Adobe Photoshop
If you need a professional free photo editor app for Windows PC or laptop, you can use Adobe Photoshop. Adobe Photoshop is a raster graphics editor developed by Adobe Inc. It is available for Windows and macOS. You can use this app to do raster graphics editing, create beautiful images, paintings, 3D artwork, etc. on your desktop.
#14. Dropbox
Dropbox is a popular free online backup service for Windows. It is owned by Dropbox, Inc. It features cloud storage, file synchronization, personal cloud, and client software.
Dropbox lets you upload and transfer files to the cloud and share files with anyone. It also lets you back up and sync documents, photos, videos, and others files to the cloud.
If you need to back up your files to the cloud on Windows, you can try this program. Dropbox is also available for macOS, Linux, and Android.
#15. WhatsApp Desktop
WhatsApp, short for WhatsApp Messenger, is a cross-platform instant messaging and voice-over-IP service owned by Facebook, Inc. You can use this best free Windows app to send text messages, voice messages, make video and voice calls, share images, files, user locations, etc. to others. You can download WhatsApp on your desktop.
#16. Zoom
If you need to frequently hold online meetings, you can use Zoom Cloud Meeting. Zoom is a reliable platform that covers all your communication needs like meetings, video/audio chatting, webinars, online events, etc. The free plan of Zoom allows up to 100 concurrent participants, with a 40-minute time restriction. If you want to remove the limit, you can upgrade to a paid plan. Zoom app is available on Windows, macOS, Linux, Android, iOS, and Chrome OS.
Related: Top 10 Free Zoom Recorders to Record Zoom Meeting
#17. Skype
Skype is a well-known communication app since 2003. You can use it for video conferencing, voice calls, instant messaging, file transfer, etc. Skype supports Windows, macOS, Linux, Android, iOS, Xbox One, Xbox Series X/S, etc.
#18. Duolingo
If you are looking for the best free Windows app for learning, you can consider Duolingo. You can use this app to learn English, German, French, Spanish, Portuguese, Dutch, and more languages for free.
#19. Instagram
Instagram is a free photo and video sharing social networking service owned by Facebook. It lets you capture, edit and share photos, videos, and messages with family and friends. Instagram app is available in 32 languages and you can download it on your Windows 10/11 computer, Android phone, or iPhone/iPad.
#20. TikTok
Another popular free app for Windows is TikTok. TikTok is gaining popularity around the world nowadays. It is a free video-sharing platform that lets you create short videos to share videos with people all over the world. It also provides various professional video editing features that let you edit your videos before publishing. You can get the TikTok app for desktop or mobile. You can easily browse videos from others on TikTok, like or comment on videos from others, follow the video creators you are interested in, etc.
Note: Since Windows 11 doesn't roll out yet, some of the programs might not test the compatibility for Windows 11 yet. If you have installed the preview build of Windows 11, you can try these programs, if they can work well, then it might mean that it is compatible with Windows 11.
Conclusion
This post introduces some best free apps for Windows 10/11. You can use these apps to make things easier on your PC or laptop.
If you have problems with using MiniTool Software products, you can contact [email protected].