Summary :
External hard drives are widely used to store private and confidential businesses data. Besides, they are good choices for data backup. Since they are used so frequently, problems ensue; a lot of people desire to acquire external hard drive recovery software free. Here, I'll introduce one and tell you how to recover data from external hard drive.
WD External Hard Drive Data Recovery
Western Digital hard drive is one of the most popular drives among users due to its performance. But it's disappointing that many problems could be detected on a WD hard drive: WD external hard drive not working, WD passport not recognized Windows 10, etc. Therefore, how to fix the problem and finish WD external hard drive data recovery become the concerns of people.
MiniTool Solution is so considerate that it provides one-stop service for disk configuration, data backup & file recovery.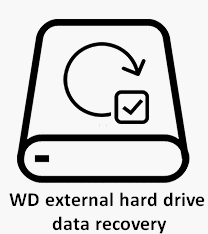 Why External Hard Drive Is Used Widely
There are 3 main reasons why you need an external hard drive.
Convenience: undeniably, the external hard drives are using by more and more people mainly due to its convenience.
Capacity: the external hard drive is a better choice than removable flash drive mainly because of its capacity; it allows you to carry terabytes of data wherever you go. In this way, you can get access to them any time you want.
Data transfer: an easy and quick way to share files among different devices is using an external hard drive. Saving & transferring files using an external hard drive is safer and more economical than using the Cloud.
Here's A True Example
Hi, I have one 3 TB WD my book external hard drive it gets unallocated. I can't access in windows but in the disk management, I can see it. It shows as unallocated. Please guide me to recover the data from this state of hard disk."

– by mafzal2000 at Tom's Hardware
This message requiring help is posted by mafzal2000 on Tom's Hardware forum. Obviously, his hard drive becomes unallocated now and he wants to find useful ways in short time to recover data from WD external hard drive.
Is that possible? Luckily, my answer is positive. I can promise you that WD hard drive data recovery in such a case is not a difficult task. I need to warn you two things:
Please don't try to create new partitions & save new data onto that hard drive.
Please don't choose any unreliable WD repair tool from the internet since it may bring additional damage to your data.
Attention please! For users who care about how to complete Seagate data recovery, they should read this page:
Maybe in the past, Seagate hard drive data recovery is a troublesome task for you. But, things are totally different now.
Taking those factors into consideration, I suggest users, experienced or not, get MiniTool Power Data Recovery for hard drive data recovery. It is 100% clean, and easy-to-use.
Possible Causes of Data Loss on External Hard Drive
MiniTool Power Data Recovery is useful for the following cases:
You deleted important files from WD external hard drive by accident.
You suddenly found useful files are not showing up in WD external hard drive.
You connected WD external hard drive to a computer and found it shows as unknown.
Your computer got attacked by virus/ransomware  suddenly.
How to recover data from HDD shows as unknown:
On discovering your disk shows as unknown, uninitialized or unallocated, you must take actions at once to recover all valuable data from it.
In summary, your data could get lost from a WD external hard disk due to the following reasons:
No matter which is the reason that drives you to recover data from external hard drive, MiniTool can help! For people who need to finish Western Digital data recovery, MiniTool Power Data Recovery is definitely a good choice; you can download and install it immediately to another drive to be well prepared.
Note:
With this trial edition, you can scan the device you want to recover. But, if you want to use this software to recover your data, you need to
obtain a license
for the full edition.
When the installation of this advanced disk recovery tool is finished, please launch it to restore data from external hard drive.
How to Use Western Digital Hard Drive Repair Software to Recover Data
After entering Power Data Recovery, you'll first see 4 options, which are designed for different storage devices. Except for the CD/DVD Recovery, other modules can all be used to recover data when WD drive runs into problems: WD external hard drive stopped working, Western Digital hard drive not showing up, WD hard drive is clicking, etc.
Now, I will show you how to use those 3 options to complete data recovery from WD hard drive. Then, I'll also introduce CD/DVD Recovery to you.
Option One – This PC
I advise you to choose This PC to regain important files/folders after you deleted them mistakenly (you can retrieve deleted files on PC). Besides, if you find the files located in a local partition/partition on external disk are lost, you should select this module.
How to recover (please connect WD external hard drive before recovery):
Select This PC from the main window.
Select the target partition on WD hard drive and click on the Scan button to detect deleted/lost files/folders.
Check all the needed files during or at the end of the scan and click on the Save button to set a new storage place for them.
Option Two – Removable Disk Drive
Situation one: WD hard drive not showing up.
I found people are asking how to recover data from WD external hard disk which is not detecting. Actually, you should figure out whether the WD external hard drive is really not recognized by the computer. Sometimes, the WD external hard drive is only not showing up in Windows Explorer; when you open Windows Disk Management, you'll see it.
Example:
Hi, My WD 1TB external hard drive has suddenly stopped working. On my laptop, TV & every other device it used to. It does not appear in the "This PC" menu anymore yet it does show up in disc manager & device manager. I tried to map it but failed. However, when I tried to initialize it, I got "Access Denied" even though I am the administrator. I've uninstalled, restarted, tried a different cable, deleted the Bus, and every other solution I have been able to Google. I have some very important files I do not want to lose.

- said Primm on Tom's Hardware
This post tells exactly how to fix WD passport external hard drive or other external hard drives of WD when they can't be recognized:
The problem – external hard drive not showing up/recognized/detected – can be fixed easily by following ways.
Situation two: WD external hard drive light on but not working.
There are also many other people saying that their WD external hard drive not working or partitions are lost from the WD external hard drive. In this case, they can also use the recommended data recovery software to restore data from external hard drive.
Example:
My WD external hard drive isn't working anymore? My cable has always been a problem (it's a little loose). Usually, it works fine, I just have to twitch or bend it a little and it'll work. However just now when I plugged it into my MacBook as usual, I get an error saying that disk utilities cannot fix the hard disk. I ejected it and tried to plug it in again. Now, the LED light lights up but the hard disk doesn't spin/start up. I searched my whole house and found some cables that fit the hard drive but still nothing works, the LED lights up but the hard drive doesn't start/spin. What could be the problem and how do I fix it? I have a lot of things inside the hard disk that I need. Also, does this help?

- asked xshae on Tom's Hardware
If your WD external hard drive is not working, you can try to recover data from it with MiniTool Power Data Recovery. As for how to recover files from the dead external hard drive, you should read this page carefully: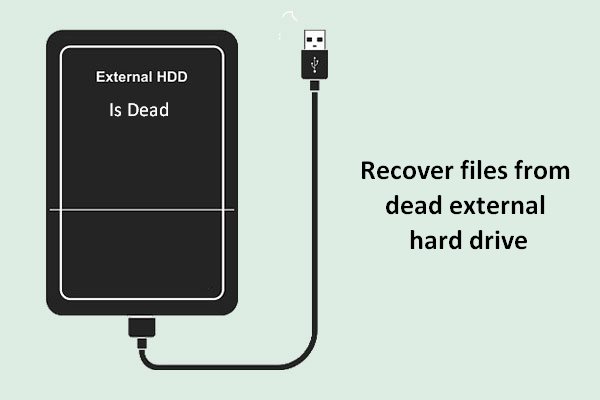 If you are stuck in finding ways to recover files from dead external hard drive efficiently, this passage will be very helpful.
If you're one of the victims, you should select Removable Disk Drive or Hard Disk Drive to recover data (the former is also suitable for USB flash drive while the latter is only designed for the hard disk drive).
To recover data from lost partition on WD external hard drive, you should complete the following operations:
Click on Removable Disk Drive from the main interface.
Select the WD hard drive and click on the Scan button to detect partitions and files & folders in them.
Check all the files needing to be recovered from the scan result and recover them by pressing the Save button & setting a storage path.
Please note that you can also select Removable Disk Drive when you find that some of your useful files are not showing in WD external hard drive suddenly, without damaging the using of the disk.
Option Three – Hard Disk Drive
If your WD external hard drive is formatted as a large partition, you may need to turn to Hard Disk Drive since the disk will be presented as a whole.
The recovery process of selecting Hard Disk Drive to recover data is almost the same as that of using Removable Disk Drive. So please refer to the previous part to have a look.
Note: When your computer got attacked by virus/ransomware, you are also supposed to use Hard Disk Drive.
Option Four – CD/DVD Drive
The CD/DVD Drive option is not suitable for recovering data from hard drive. However, it is still useful when people need to get back missing files from a CD/DVD.
This option is suitable when you need to recover multimedia files like photos, music tracks and videos from compact discs. You need to connect the CD/DVD to your computer and make sure it appears after clicking on the CD/DVD Drive. Then, you should double click on the CD/DVD to start to scan and detect files in it.
That's all about Windows data recovery. If you care about hard drive recovery Mac, please use MiniTool Mac Data Recovery instead.
How to recover data from a failing hard drive on Mac:
Please don't waste time; just get files off failing hard drive on Mac immediately since they may disappear at any time.
One Special Reason Why WD External Hard Drive Is Not Detecting
If you're running a Windows XP and find that the WD external hard drive can't be displayed in Windows Explorer, you should enter Disk Management to take a look. You may found it finally showing up here. However, it can't be used straight away and you might lose access to all data in it, right?
At this time, please recover data from it at once by using the method I have introduced above. Then, you can try those steps to make it appear/detect on a computer:
Stay in Disk Management and right click on the disk partition.
Choose Change Drive Letter and Paths… from right-click menu.
Click on Add and assign a drive letter to it.
Press OK to confirm.
Now, you can recreate partitions on it and then go to check whether it can be displayed in Windows Explorer (what if the system says Windows Explorer needs to be restarted?).
If this doesn't help in your case, you can also choose to use MiniTool Partition Wizard to deal with GPT protective partition.
Last Words
Undeniably, the WD hard drive is used widely as an internal hard drive or external hard drive. Most people choose to save large amounts of important data on the external WD hard disk; in this way, they can take the data with them everywhere they go and access data conveniently. It's indeed a good idea to store backup copies or transfer data among different devices by using external WD hard drive.
However, accidents are unpredictable. Your files could get lost due to a lot of reasons: accidental deletion/formatting, virus attack, system crash, and so on. When that really happens, you should get the recommended software and follow the tutorials given in above content to complete WD external hard drive data recovery easily and quickly.