With the help of PXE boot, you can make other client PCs boot from the same network. To accomplish this goal, you can use MiniTool ShadowMaker featured with the PXE Boot function. This article on MiniTool Website will tell you how to deploy PXE, if you are interested, you can follow this post.
PXE is short for Preboot Execute Environment. MiniTool PXE Boot is designed to boot many computers from a microsystem in a network. To put it simply, you can deploy MiniTool PXE Boot to make other client PCs boot from the same network.
After booting, all client PCs are able to back up, restore or clone with tools offered in the Windows PE microsystem. In a word, MiniTool PXE boot offers a great way to maintain multiple computers on the same LAN.
How to Use MiniTool PXE Boot?
Step 1: Open MiniTool ShadowMaker. Go to the Tools tab and choose PXE.
Step 2: Click the Start button to begin the PXE service.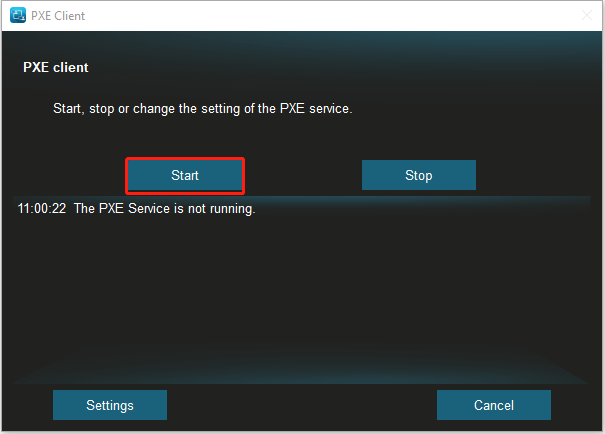 Tips:
Tip: MiniTool PXE Boot tool will configure related DHCP values automatically. Otherwise, before you click Start, you can change the values by entering Settings.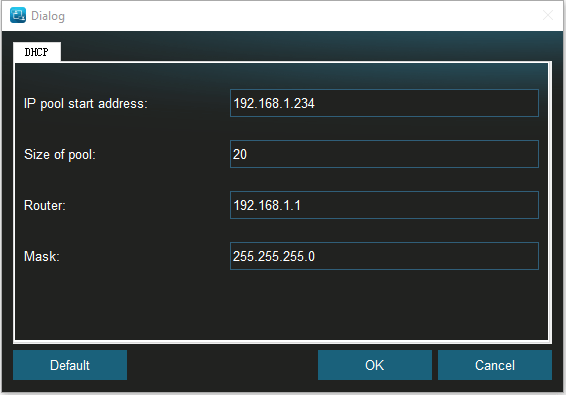 Step 3: Then Boot Disk Builder will start preparing Windows PE and you need to wait for a while.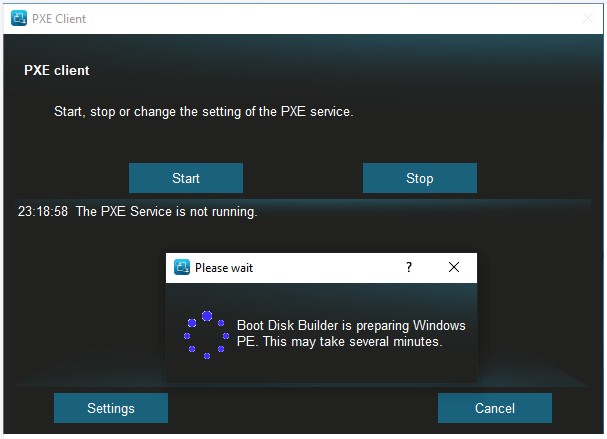 When you see the information "Connected to the server", you can set the client PCs to boot from the network in BIOS.
Step 4: On the client computers, you need to enter the BIOS and enable LAN PXE Boot Option ROM, save it and exit by pressing F10. After that, you can re-enter the BIOS to set Realtek PXE B08 D00 as your first boot option.
Tips:
Tip: The settings of BIOS, including the boot order names, may vary with different computer brands.
Step 5: The client computers will be preparing to enter the MiniTool interface and you need to wait for a while.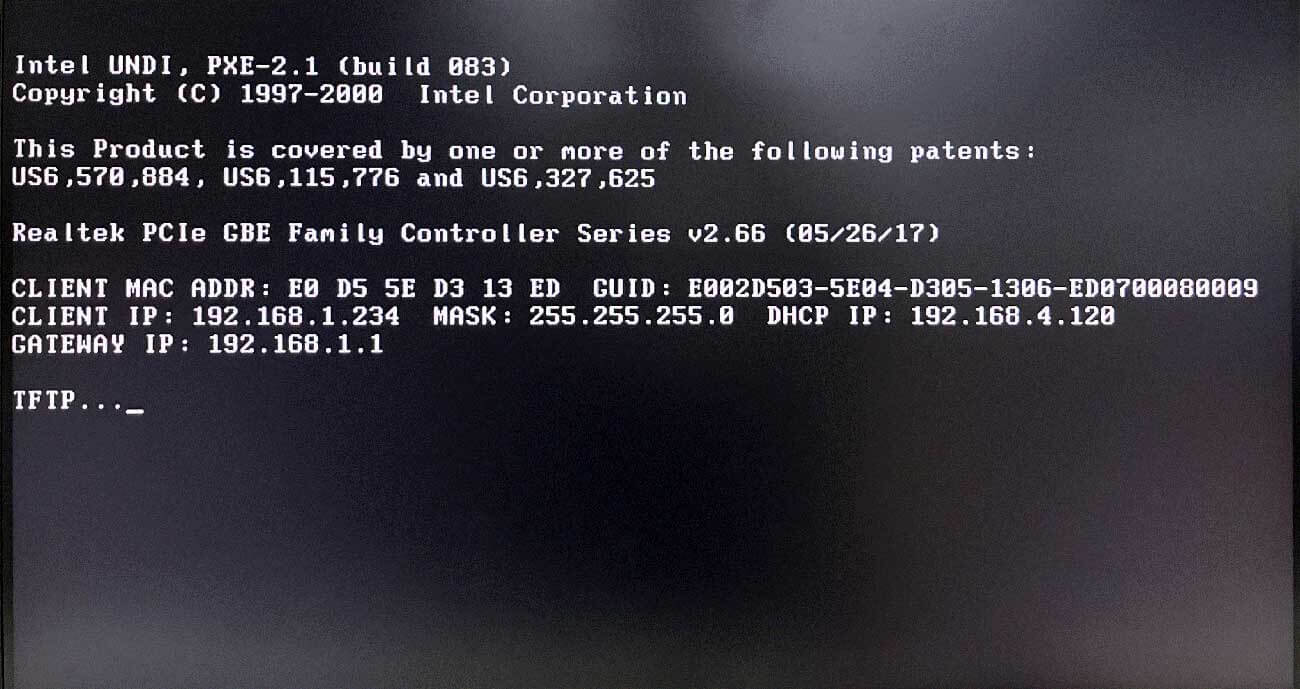 Step 6: After a while, you can see two notifications that asks if you want to change screen resolution and launch MiniTool ShadowMaker respectively, you can make your choice. And then you will enter MiniTool PE Loader.
And in the host computer, MiniTool will show you the connection it has received.
Step 7: When you have finished all tasks on all client PCs, you can click Stop to end PXE service on the host computer.