How to restore the partition from the backup image with MiniTool ShadowMaker when your partition gets lost? This post from MiniTool introduces the detailed steps of partition restoration. Keep on your reading.
In many cases, you need to restore the partition from the backup image. For instance, the file system gets corrupted, the partition suddenly disappears, the hard drive is damaged, and so on. Partition restore is a good solution without paying for data recovery services.
Step 1. In the Restore tab, select the partition backup you want to restore files from and click the Restore button. If it does not appear in the list, click the Add Backup button to add the desired partition backup image manually.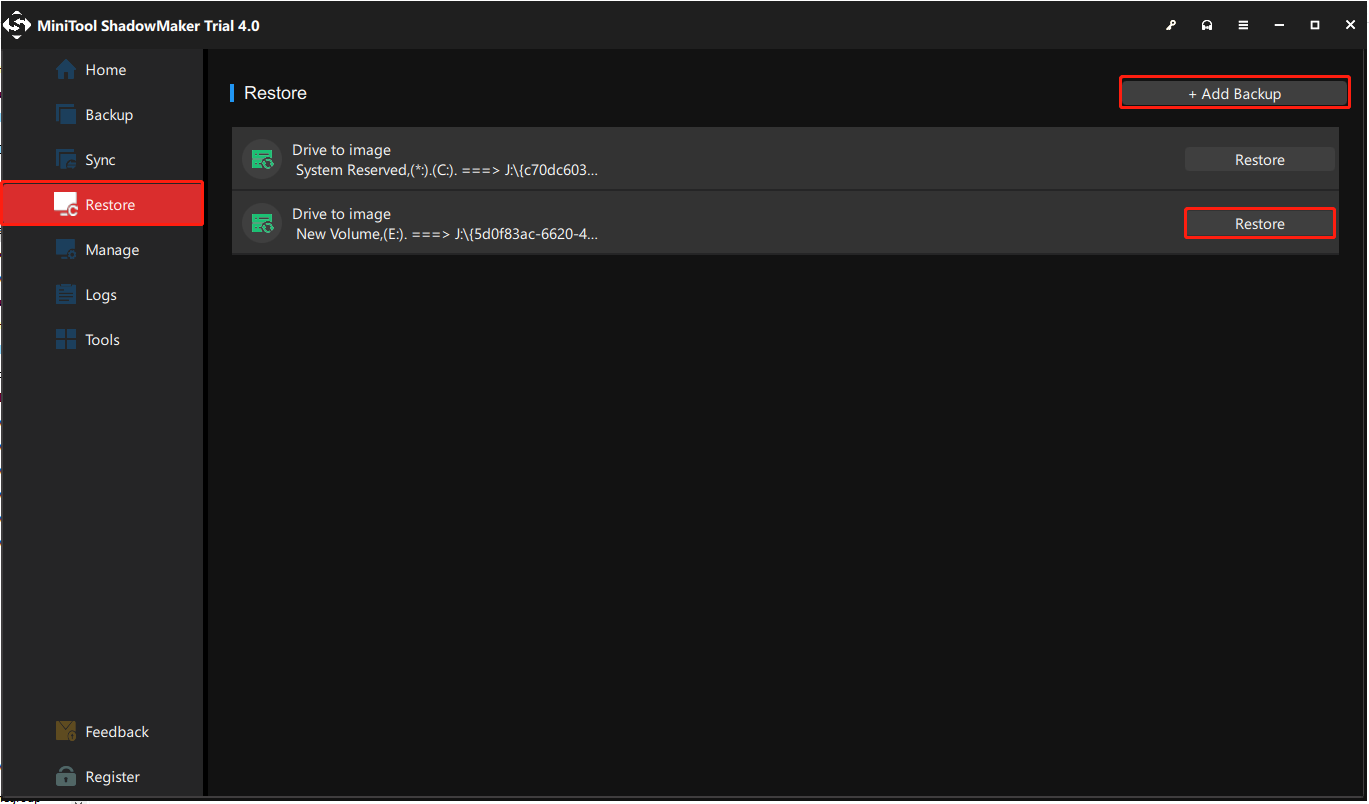 Step 2. By observing the backup time, you can quickly choose a backup version for partition restore. Then click the Next button to continue.
Step 3. Check the partition you want to restore and click Next.
Note:
Note
If you choose MBR and Track 0, you are not allowed to restore the partition to unallocated space. Just do as the on-screen instructions.
It is not allowed to restore the partition to the disk containing the corresponding backup image file.
Step 4. Choose an unallocated space for restoring. And click Start and OK.
Step 5. Please wait patiently until the operation process is completed. Otherwise, some files will get corrupted. After finishing partition restore, click the Finish button.
Note:
Note: You can check Shut down the computer when the operation is completed according to your needs.