Antivirus, such as Kaspersky, Norton, and Avast, is a kind of software that is essential for operating systems installed on all computers and mobile phones because it protects data and systems by preventing most viruses from attacking devices.
Antivirus refers to Antivirus software (AV software), and you can call it as anti-virus software or anti-malware. It is a computer program that prevents, detects, and takes action to remove viruses and malware.
Anti-virus software was originally developed to detect and remove computer viruses, and this is the source of its name. Well, now the modern Antivirus software can provide protection from other computer threats, such as browser hijackers, trojan horses, keyloggers, rootkits, worms, ransomware, adware, and spyware.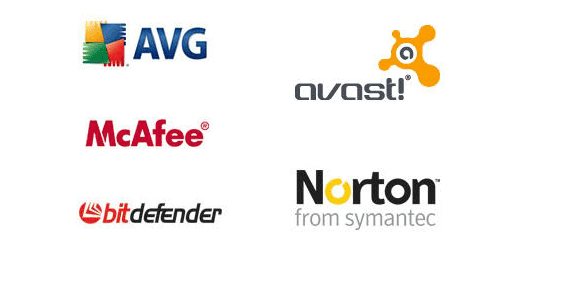 Understanding Antivirus for PC
Although you now know that Antivirus is an application to deal with viruses and malware, you might still have many questions about Antivirus such as why do you need Antivirus software? What does Antivirus software do? Keep reading and find the answers here.
Why do you need Antivirus software?
As long as computers exist, Antivirus software will always be required regardless of whether the target computer is connected to the Internet. Of course, in the network environment, anti-virus issues are particularly important. Because in a network environment your computer is more susceptible to viruses.
When you browse some unsafe websites or download games/other programs from unsafe sites, your computer is vulnerable to malware because they always disguise themselves as normal programs and sites.
After the computer is infected with malware, you probably don't know what is happening until some symptoms appear, like malicious advertisements pop up or porn sites appear automatically. During the period when malware has not been discovered, all sensitive information of you on the network may be stolen, such as bank account information, credit card passwords, etc. Malware infection is very dangerous for both the computer and you.
Antivirus software is an important tool to help prevent such malware attacks. Not all types of malware attacks can be prevented by anti-virus software, but it is essential to try to prevent viruses from invading computers.
What does Antivirus software do?
Prevent viruses: Anti-virus software can take appropriate system security measures to prevent viruses from intruding into the computer according to system characteristics.
Find viruses: For certain environments, Antivirus software can accurately report the virus name, including memory, files, boot area, network, and so on.
Remove viruses: Anti-virus software can modify infected objects according to different types of viruses and restore the computer to its normal state according to the infection characteristics of the virus. This recovery process cannot destroy content that has not been modified by the virus. Infected objects include memory, boot area, executable files, document files, network, and so on.
While there is one thing you need to pay attention to, that is many cases reporting that Antivirus can delete reliable files by mistake. Considering this issue, we suggest you with this free data recovery software – MiniTool Power Data Recovery to recover your files.
If you are interested in why these secure files could be deleted by Antivirus and how to recover these files using multiple reliable ways, please see Quickly Recover Antivirus Deleted Files with Best File Recovery Software.
Antivirus Free?
Antivirus software exists in a variety of formats, including firewalls, internet security suites that provide Antivirus protection, privacy controls, and other security features.
Some anti-virus software vendors offer basic versions of their products for free. These free versions usually provide basic anti-virus and spyware protection, but more advanced features and protection usually require a fee.
Most Antivirus software vendors offer multiple levels of Windows products at different prices, starting with free versions that only provide basic protection. You have to initiate scans and updates manually and usually these free versions of Antivirus software cannot prevent links to malicious websites or malicious attachments in emails. Since 2004, Microsoft has been providing some kind of free Antivirus software as part of the Windows operating system, usually called Windows Defender.
For macOS anti-virus software, although there are macOS viruses, they are not as common as Windows viruses, so macOS anti-virus products are less standardized than Windows anti-virus products.
Mobile Antivirus
Here we will discuss the Android Antivirus software. Android is the world's most popular mobile operating system, which is installed on countless mobile devices worldwide.
Since most mobile malware targets Android, experts recommend that all Android device users should install anti-virus software on their devices. Vendors offer a variety of basic free versions and paid premium versions of Android anti-virus software, including anti-theft and remote-locating functions.
Now you know the basic information about Antivirus, if you want to know how to choose your own Antivirus software, you can see Comparison of Antivirus software from Wiki as a reference.