This post will introduce you what exactly SoftThinks Agent Service is and how to cope with the high disk & CPU usage caused by this service.
What Is SoftThinks Agent Service
SoftThinks Agent Service is a backup utility of Dell Inc, which has been integrated in many Dell laptops and computers. The main feature of the service is to back up current files, programs and system when Windows OS is damaged. It has been confirmed that this utility is very useful in many previous Windows OS versions.
Besides, SoftThinks Agent Service can help you restore operating system if it is damaged for any reason. This service usually is tied with Dell Back and Recovery or Dell DataSafe Local Backup package. MiniTool will offer more information about this service and an extra method to back up materials.
If you want to back up your system, files, folders, you can choose a professional backup software. Here MiniTool ShadowMaker is strongly recommended for you. To get more details about backing up materials via this software, read this post: How to Backup Files on Windows 10? Try These Top 4 Ways
However, the SoftThinks Agent Service high disk usage on Windows 10 issue is frequently complained by many Windows users. So, what causes the issue? Please keep reading the next part to find the reason.
SoftThinks Agent Service High Disk CPU Usage
Why SoftThinks Agent Service Windows 10 takes up so much CPU? The reason is that it is backing up your files on your computer. In addition, it has a set timer or trigger that enables the backup operation to starts each time. Sometimes, the disk usage can reach 100% only in 2 hours.
On the other hand, SoftThinks Agent Service will run as usual when you start Windows 10 normally or enable it from sleep mode or hibernation. That's also the reason for SoftThinks Agent Service high disk usage.
The hard drive resource usage can reach 100%, while the CPU usage can reach 80% at most. Once the disk resource usage reaches 100%, your computer will run slowly since there are not enough resource to execute other operations.
Similar post: Quick Fix Windows Modules Installer Worker High CPU Usage
How to Fix High CPU Usage Caused by SoftThinks Agent Service
As high disk & CPU usage will affect your computer performance greatly, you need to fix the issue as soon as possible. Here, two methods are provided for you.
Disable SoftThinks Agent Service
If you don't want to delete Dell backup utility now, try disabling SoftThinks Agent Service to fix the high CPU usage from the very beginning. Read here, you may raise a question "what would happen if I disable SoftThinks Agent Service".
Nothing serious will happen to you. As this service is not a system service, it is only suitable for Dell clients. Therefore, if you don't have any special purpose, you can disable it and even delete it from your PC.
Tip: If you want to ensure the security of your data, you can choose another system recovery tool like MiniTool ShadowMaker to protect your system data.   
Here are steps to disable SoftThinks Agent Service for you.
Step 1: Stroke Win plus R keys to activate the Run dialog window and then type services.msc in the window. Then click the OK button to continue.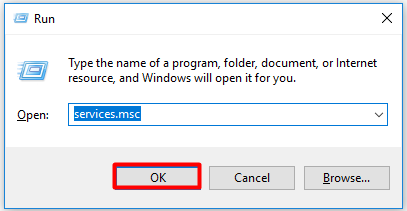 Step 2: Scroll down the services list to find SoftThinks Agent Service and right click it to open its Properties.
Step 3: Set the Startup type as Disabled and click Stop in Service status.
Step 4: Finally, click Apply and OK to execute the operation.
When the operation finishes, the SoftThinks Agent Service won't run and consume your disk space. You can check whether the high disk & CPU usage is solved or not in Task Manager, which can make PC freeze or log.
Uninstall SoftThinks Agent Service
SoftThinks Agent Service is the software component for Dell Backup utility. If you don't need the utility anymore, you can uninstall it from the system. Here's how to do.
Step 1: Open Control Panel, and then click on Programs and Features.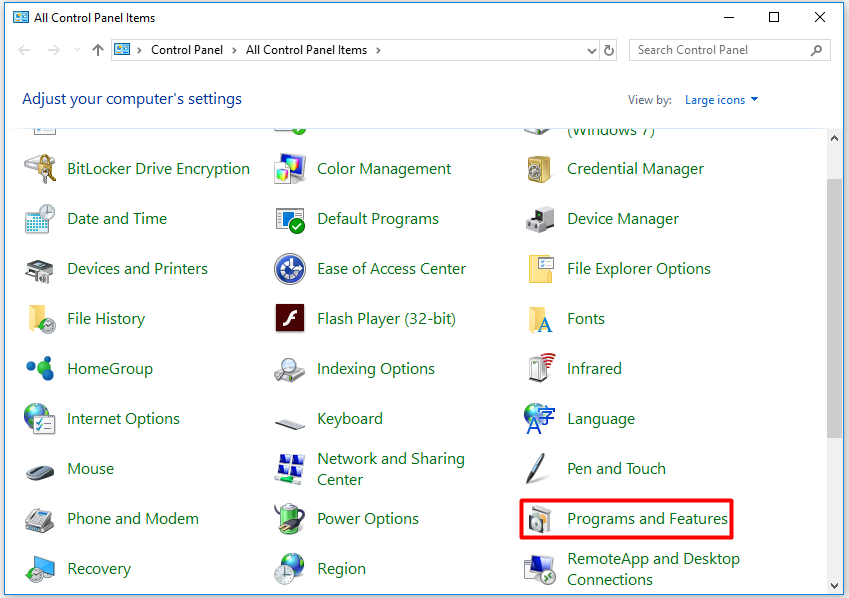 Step 2: Then find Dell Backup and Recovery and click on it.
Step 3: Click the Uninstall option to remove the utility completely from your computer.
Step 4: At last, reboot your computer.
Are you troubled by SoftThinks Agent Service high disk usage on Windows 10? You can select one from the two given methods according to your own demand, because both of two methods are effective.