This post mainly introduces USB4. It is a new USB product, which boasts many advantages like high data transfer speed (40 Gbps at most), fast charging speed, backward compatibility, etc.
What Is USB 4
USB 4.0 firstly was announced in March, 2019. When it was announced in August, it still utilizes the USB C reversible shape, which is considered as a great improvement for the Thunderbolt 3 connector.
Different from the previous versions of USB, the new specification of USB 4.0 is spelled without any space before the version number. It is written as USB4 officially. As for this change, the spokesman of USB Promoter Group explained that they want to convert the attention of customers from the version numbers to the brand name.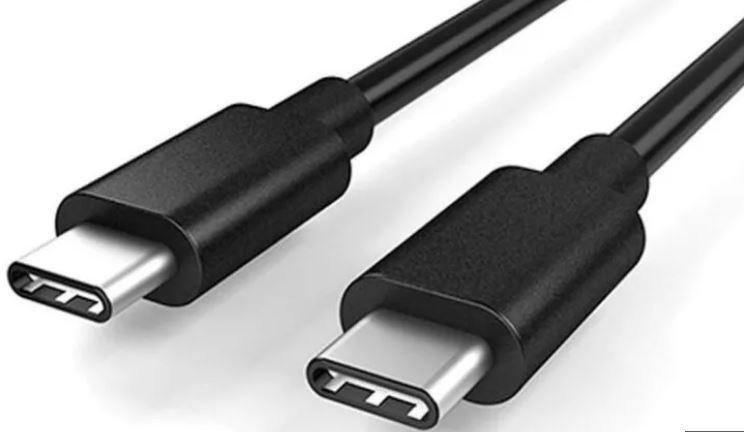 The USB 4 is a new upgrade for the last USB product – USB 3.2 released in early 2017. What is USB 4? You can get more details about the USB 4.0 from this post of MiniTool. USB 4 is a new standard of connectivity, which already had its specification officially released by the USB Implementers Forum (USB-IF).
As the Thunderbolt 3 that uses PCIe 3.0 x4 channel is absorbed into the USB 4, the new USB port can also support PCIe devices like external graphics cards, external displays, etc.
Since all the USB 4 devices will contain USB Power Delivery technology (USB PD), the power supply of USB 4.0 can reach 100W. Its interface is the new standard for USB C (USB Type-C) that is under development. More importantly, it can be used for free. Firms are only required to pay for testing and certification. But the corresponding cables would charge you high.
3 USB 4.0 Speed Standards
As an upgrade version, USB 4.0 has some advantages over the previous versions. What they are? The most obvious one is its data transfer speed. With enhanced speed, large files or folder can be copied in a rather short time.
In theory, the maximum speed of USB 4.0 can reach up to 40 Gbps. However, you need to notice that its speed is not fixed and not all USB4 devices support the full speed. According to different market demands, USB 4.0 devices will be designed for 3 signaling rates 10 Gbps, 20 Gbps and 40 Gbps.
It's not clear that the two primary USB 4.0 speeds will be called when they are released officially. In the background, the 40 Gbps USB4 speed is called Gen 3X2, while the 20 Gbps is referred to as Gen 2X2. These names are technical terms for device manufacturers.
The lowest speed of USB 4.0 is equivalent to USB 3.1's SuperSpeedPlus (10Gbps). It is said that this speed is just a fallback speed in order to support previous USB versions. It means that you don't expect that the USB4 device will be limited to the lowest speed.
To reach 20 Gbps and 40 Gbps, dual-lane cables are required. But the specific requirements are slightly different. The 20 Gbps rate can work with any USB 3.2 Type-C dual-lane cable, but the 40 Gbps rate demands for higher-cost 40 Gbps-certified cables.
You may also like this: The Guide to Test and Improve USB 3.0 Speed [With Pictures]
The Compatibility of USB 4.0
Like other versions of USB, USB 4.0 is also backward compatible with the previous USB versions. For example, USB 4.0 can be compatible with the old USB standards such as U disk, keyboard, mouse, and so forth.
It is also compatible with USB 2.0 and USB 3.0. In this case, you can connect a USB 2.0 external hard drive to a USB4 port even if you have this drive for backups. And to make that work properly, you should go from USB Type-A to USB Type-C under the help of an USB adapter.
In addition, you need to pay attention to the fact that those USB C cables you have at present are likely not going to be good enough for USB 4.0. Fortunately, it still supports the older speeds. If you would like to get a transfer rate increase, you need to get new cables and new gear.
Bottom Line
The USB4 specification is already available, but the USB4 device will occur in later. It is likely in late 2020 or early 2021. You just need to wait patiently. Generally speaking, it takes around 18 months for the device since the release of a new standard. That's all the information of USB4.