What Is Vista and Its System Features & Security Mechanisms [MiniTool Wiki]
An Overview of Windows Vista
What is Windows Vista? According to Microsoft, Windows Vista adds hundreds of features. The most special one is the new graphical user interface and a new interface style called "Windows Aero", search capabilities (Windows indexing service), new multimedia creation Tools (such as Windows DVD Maker), as well as redesigned network, audio, output (print) and display subsystems.
Vista also uses peer-to-peer technology to enhance the communication capabilities of computer systems in the home network. It's easier to share files and multimedia properties between different computers or devices. In MiniTool, you can learn about partition management skills on Windows Vista.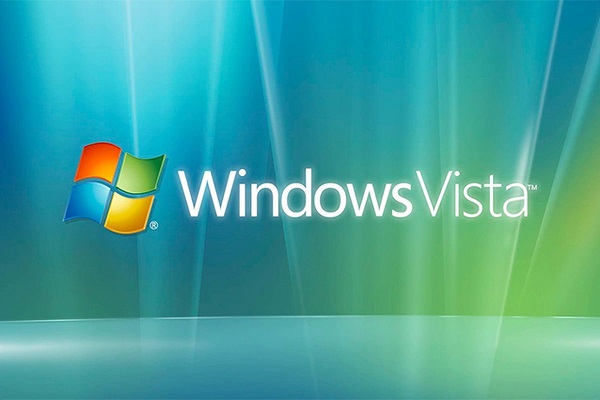 -image from itprotoday.com
For developers, Vista uses the .NET Framework 3.0 version, which allows developers to write high-quality programs more easily compared with traditional Windows APIs.
Windows Vista is the first operating system only supporting Windows system installation on NTFS hard disks.
Microsoft has improved a lot in Vista's security aspect. One of the most critical aspects of Windows XP is that the system often has security holes and is vulnerable to problems such as malware, computer viruses, or cache overflows.
In order to improve these situations, Microsoft Chairman Bill Gates announced in the first half of 2002 the implementation of the Trustworthy Computing initiative throughout the company.
It aims to enable all software development departments across the company to work together to solve the security issue.
Microsoft also claims that the development of Vista has been delayed in order to prioritize the security of Windows XP and Windows Server 2003.
During the period of development, many groups published many negative predictions about Vista. They include the delayed development time, more restrictive licensing methods, several new digital rights management technologies that limit the copying of protected digital media, and the usefulness of new features (such as user account control).
On April 10, 2012, Microsoft stopped mainstream technology support of Windows Vista. As it shows in the notice that released by Microsoft, the firm will stop all supports for Windows Vista on April 11, 2012.
This action means Windows Vista cannot obtain functional updates anymore besides security updates. However, Microsoft released security patches for Windows Vista which had stopped technical support when ransomware WannaCry broke out on May 17,2017 out of exception.
The above information is all about Vista definition and its basic conditions. Next, other elements of Vista will be talked about. Please keep your attention.
Main Versions
Windows Vista has six main editions. They are Windows Vista Starter, Windows Vista Home Basic, Windows Vista Home Premium, Windows Vista Business, Windows Vista Enterprise, Windows Vista Ultimate.
It is worth mentioning that Microsoft began to introduce the SKU concept from Vista. The SKU means that the retail version of the Vista installation media contains five commonly used versions (Starter, Home Basic, Home Premium, Business, Ultimate).
It enables you to choose a version according to the product key you type in and installs the component of the corresponding version.
This makes it easy for you to choose between multiple versions without the need for new installation media, but it also provides piracy and crack upgrades for criminals.
Since October 22, 2010, Microsoft no longer sells the Vista operating system. On July 12, 2011, Microsoft stopped all technical support for Windows Vista Service Pack 1 and cancelled Windows Vista authorization from October 22, 2011. It means that all computer manufacturers will not pre-install the Vista operating system on the computer.
System Features
Compared with Windows XP, Windows Vista makes significant improvements in interface, security, software driver aspects.
In addition, Windows Vista system has other features such as Windows Media Center, system Windows DVD Maker, system backup, etc.
Windows Media Center: It previously was tied to a separate version of Windows XP, called Windows XP Media Center Edition. It has integrated into the Home Premium and Ultimate versions of Windows Vista.
Windows DVD Maker: As a companion program for Windows Movie Maker, it creates a video DVD based on the user's content. Users can design DVDs with titles, menus, videos, audio tracks, pan and zoom effects on pictures or slides.
System Backup: If you have a Business edition, Enterprise or Ultimate edition, you can create a system backup with ease though the "Backup Computer" feature that comes with the system. As for other editions, you have to manually back up the system though a backup software like MiniTool ShadowMaker.
Hardware System Requirements
The computers that can run Windows Vista are classified as Vista Capable and Vista Premium Ready. Though some special functions and advanced graphical options need extra or more advanced hardware, Vista Capable or other equivalent PCs are able to run all versions of Windows Vista. A Vista Premium PC can make sue of Vista's high-end functions.
Windows Vista's Basic and Classic interfaces work with virtually any graphics hardware that supports Windows XP or 2000, so the Vista graphics requirements discussion is focused on Windows Aero.
Here is a table to help you understand Windows Vista's hardware system requirements better.
PC components

Minimum required
Recommended
Processor
800 MHz
1 GHz
Memory
512 MB (384 MB for Starter edition)
1 GB
Graphics card
Super VGA

WDDM 1.0-compliant

32 bits per pixel

DirectX 9.0 support

Pixel Shader 2.0 support
Graphics memory
N/A
128 MB
Total HDD capacity
20 GB
40 GB
Free HDD space
15 GB
15 GB
Optical drives
CD-ROM drive
DVD-ROM drive
Others
N/A

Tv tuner card (Premium, Ultimate)

Touchscreen ((Premium, Business)

USB flash drive (Ultimate)

Trusted Platform Module (Ultimate)