This post will introduce you a personal computer operating system – Zorin OS. You will learn all the details in the article such as its definition, main features, running requirements, and some other information.
What Is Zorin OS
Zorin OS refers to a personal operating system, which is built for people new to Linux-based computers. The Zorin system can be an alternative to Windows and macOS. With this system, your computer will become faster, safer, more powerful, and privacy-respecting.
In addition, Zorin OS is easy to use, so you don't have to learn techniques to get started. No matter the desktop is Windows, macOS, or Linux, you can change it to an environment that you are familiar with under the help of the Zorin Appearance app.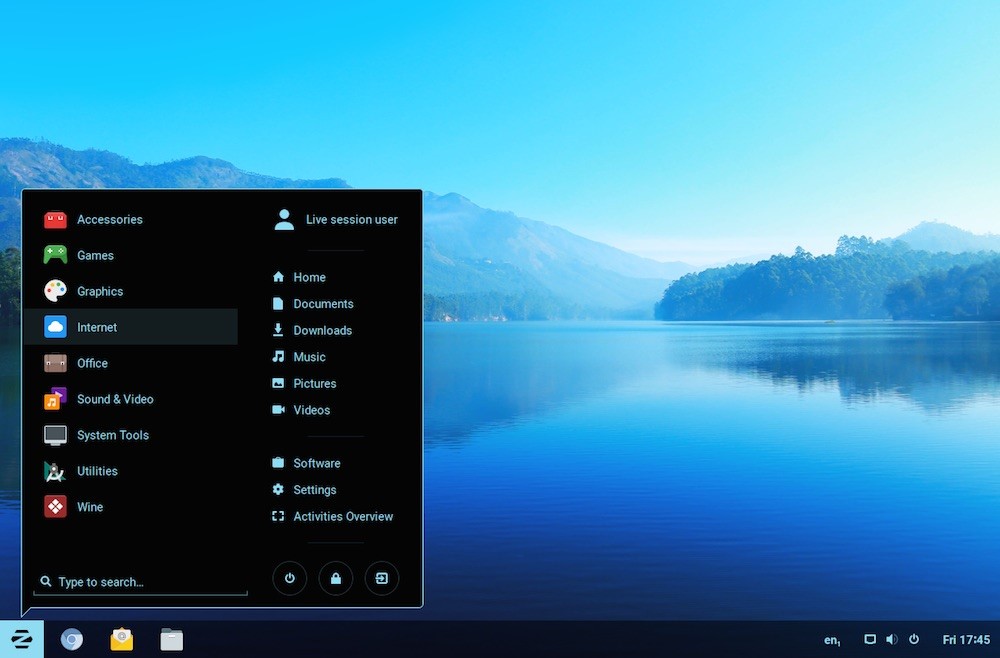 -image from omgubuntu.co
The new, upgraded, and enhanced version – Zorin OS 15 was launched in June 2019. It has been downloaded more than 1.7 million times since its release. It was complimented by many famous websites like Forbes and PCWorld. What benefits this system can bring you? What requirements you should satisfy if you are going to install it? To get the detailed information, please keep reading this post of MiniTool.
You may also like this: Some Basics You Should Know about Windows Server 2003
Main Features of Zorin OS
Zorin OS contains some important and useful applications. LibreOffice is one of the most important applications on the Zorin system. The newest stable version LibreOffice 6.4.6 is included in the Zorin OS 15.
Whatever you are on-site or working in a distant place, this new version of LibreOffice enables you to work faster and more effectively. Based on that, Wine and PlayOnLinux can be installed on Zorin OS easily, which allows you to run Windows software for ease of transition and gaming.
What's more, Zorin OS owns some features. They are summarized as follows.
Reliable: The Zorin OS is built on the basis of Ubuntu & Linux. Additionally, the Zorin system runs on the same open source software that powers the NASA, U.S. Department of Defense, etc.
Resistant to virus: The Zorin system is resistant to virus because of Linux's advanced security features.
Speedy: The Zorin runs very quickly and doesn't slow down with updates. Particularly, the Lite edition runs actively on PCs as old as 15 years. Hence, you can breathe new life into old computers with Zorin OS.
Flexible: You are allowed to install Zorin OS along with Windows or macOS, but you need to choose an operating system to boot up.
Accessible: As Zorin OS has been translated into over 50 languages and comes pre-loaded with assistive technologies, it is available for users.
In a word, the Zorin OS will benefit you a lot if you install it to your device. However, you may fail to install it because of a mismatch between the current system condition and the Zorin OS requirement.
To install Zorin system successfully, it is vital to learn the exact requirements of it. Well, move to the next section now.
Zorin OS Requirements
After learning the main features of Zorin OS, you may want to install it on your device. Though it is accessible, you still fulfill the Zorin OS requirements before installing it. What are Zorin OS requirements exactly?
The requirements vary on different Zorin OS versions. The following section will show you the corresponding Zorin OS requirements for the specific versions.
Requirements for Zorin OS Ultimate, Education and Core
CPU: 1 GHz Dual Core – Intel/AMD 64-bit processor
RAM: 2GB
Storage: 10GB (Core & Education) or 20GB (Ultimate)
Display: 800 x 600 resolution
Requirements for Zorin OS Lite
CPU: 700 MHz Single Core – Intel/AMD 64-bit or 32-bit processor
RAM: 512MB
Storage: 8GB
Display: 640 x 480 resolution
Now, you can check the exact information of your computer to see if the requirements are fulfilled. If so, click here to download and install Zorin OS to your computer.
Bottom Line
So far, this post has talked about the basic information, main features, as well as specific requirements of Zorin OS. After reading the post, you may have an overall understanding of Zorin OS. Here comes the end of the post.