It's a terrible experience to encounter Amazon Prime Video not working issue when you're prepared to catch the latest show on Amazon Prime. The show will disappear, and you may see a black screen instead. What should you do in such a situation?
You'd better resort to MiniTool software to take good care of your system & data.
Amazon Prime Video Has Stopped Working
What is Amazon Prime Video?
Amazon Prime Video, also called Prime Video or Amazon Video, is actually an American Internet video on demand service. Amazon own, develop, and operate Prime Video to provide a selection of Amazon Studios original content as well as the licensed acquisitions contained in the Prime subscription. The Amazon Prime Video has now become a trend; many people like to watch TV shows and popular movies, and enjoy exclusive Amazon Originals on it.
Tip: A full Prime subscription is not necessarily required; you can use a video-only membership to access Prime Video in countries like US, UK, and Germany.
In theory, you can watch Amazon Video anytime and anywhere. But the problem is that Amazon Prime Video not working shows up sometimes to prevent you from accessing anything. You may be unable to stream certain movies/TV shows or get a black screen.
Causes of Amazon Prime Not Working
In fact, there are many reasons that could lead to Amazon Video not working or Amazon Prime Video black screen. I will list some of the most common ones.
Amazon server error: the server error is one of the most popular reasons causing Amazon Video not working. You should go to check whether there's an outage facilitated by the Amazon Web Service.
Domain server issue: sometimes, the Amazon Prime Video won't play due to .COM domain error. You can use the .ca domain to stream certain content in such circumstance.
Two-step verification: if you're using a 3rd party service play PlayOn to steam Amazon Video content, the two-step verification is required (you may complete the verification process through phone or Authenticator App).
Compatibility problem: the Prime Video not working may occur when the Amazon Prime Video refuses Chromium-based browsers like Vivaldi. You can use Google Chrome to stream content directly.
"Do Not Track" feature: if the privacy option in Chrome – Do Not Track – is enabled, your Amazon Prime Video will refuse to work with it. In this case, you need to disable it manually.
Geo-locked content: if you only find Amazon Prime Video not playing when streaming some titles, you should suspect a geo-lock restriction. To break the limit, you may use a system-level VPN client to stream content.
Solutions to Amazon Prime Not Working
One: check Amazon Prime Video account status.
Go to the Your Account page.
Then, go to the Prime Video Settings to see whether your account is active or not.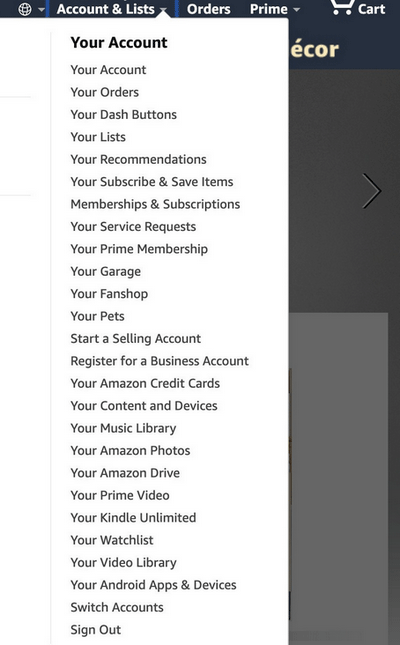 Two: turn off and on again.
Restart the application.
Refresh the browser window.
Turn off the TV & turn it on again.
Three: use Google Chrome.
You'll find Amazon Prime Video not working when using Chromium-based browsers (such as Vivaldi) that have been proprietary modified. The Amazon Prime Video may be not compatible with such browsers. So you should try to fix it by using Google Chrome.
If Chrome is still not working (error code 7031), you should switch to a different browser like Firefox and make sure it has been updated to the latest version.
How Do You Solve Firefox Not Playing Videos Issue?
Four: disable Do Not Track in Chrome.
Open your Chrome browser.
Click on the action button (represent by a three-dot icon) in the upper right corner.
Select Settings from the drop-down menu.
Scroll down to look for the Privacy and security section or click it directly from the left sidebar.
Click More to show more options.
Switch the toggle of Send a "Do Not Track" request with your browsing traffic to off.
Refresh the Amazon Prime page and try to stream content again.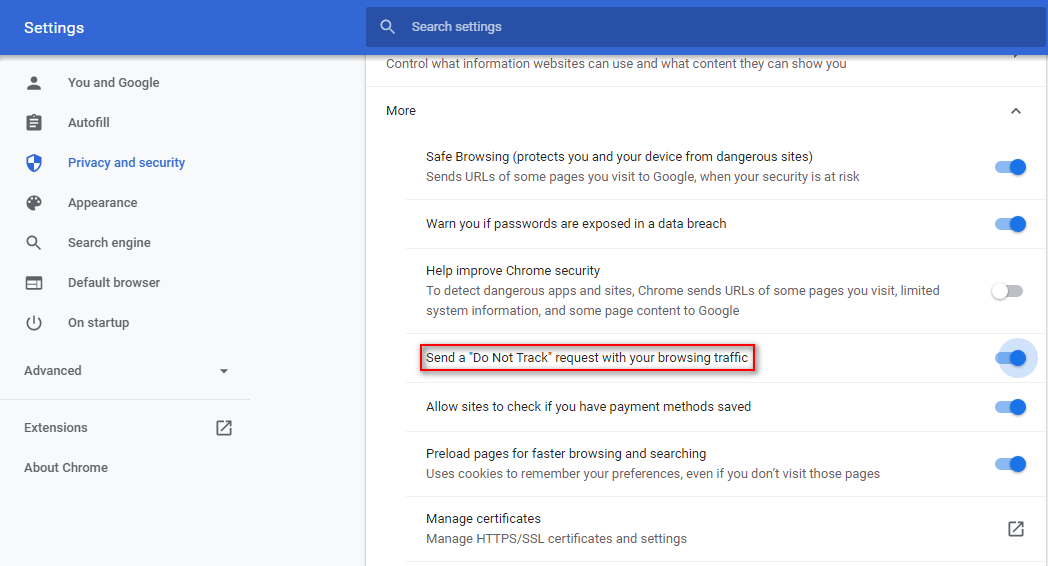 Other ways you can try when Amazon Prime Video stops working:
Run a speed test.
Use a VPN client.
Check server issue.
Enable two-step verification.