Summary :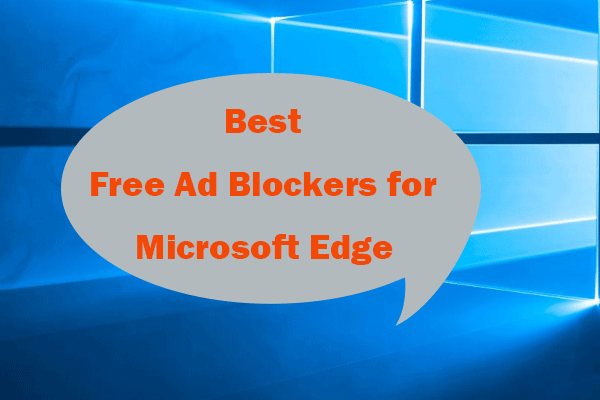 Want to block annoying ads in Microsoft Edge browser in Windows 10? You can check the 2021 5 best free ad blockers for Edge in this post. MiniTool software, not only provides computer tips and solutions, but also releases some useful tools for users like MiniTool Power Data Recovery, MiniTool Partition Wizard, MiniTool ShadowMaker, MiniTool MovieMaker, etc.
If you want to block ads, pop-ups, banners, etc. in Microsoft Edge browser, you can use an ad blocker extension for Edge. This post introduces 5 best free ad blockers for Edge to help you automatically block ads in Edge.
2021 5 Best Free Ad Blockers for Microsoft Edge
AdBlock – This free adblock extension for Edge is popular among users. You can find and add this extension for Microsoft Edge browser in Microsoft Edge Addons page. After you add AdBlock for Edge, it will automatically block annoying ads and pop-ups on any of your favorite websites like YouTube, Facebook, Twitch, etc.
Adblock Plus – It is also a popular free ad blocker for Microsoft Edge. You can also add Adblock Plus extension for Edge from Microsoft Edge Extensions page to help you block ads in Edge. Besides, it also supports permitting some ads to appear, create and add websites to the non-block whitelist, disable tracking, etc.
Ghostery – This best free ad blocker for Edge helps you block ads, avoid trackers and speed up web browsing experience. It focuses on protecting users' privacy.
This post teaches you how to disable pop-up blocker on Chrome, Firefox, Microsoft Edge, Safari on Mac, Internet Explorer browser. Check the step-by-step guide.
AdGuard Ad Blocker – You can also use this adblock tool to block various types of ads in Edge browser, and block troublesome ads and pop-ups in YouTube, Facebook, etc. It focuses on social media ad-blocking.
uBlock Origin – This lightweight free Edge ad blocker not only block ads in Microsoft Edge but also protect your system from malicious websites. You can create block filters, turn on or off ad-block for any website.
If you are searching for a top free ad-blocking extension for Edge to stop ads or pop-ups in browser, you can try AdBlock, Adblock Plus, Ghostery, AdGuard, uBlock Origin, etc. If you have better choices, please do not hesitate to share with us. For a top adblock for Chrome, you can check this post: 2021 Best 6 Free Adblock for Chrome | Block Ads on Chrome.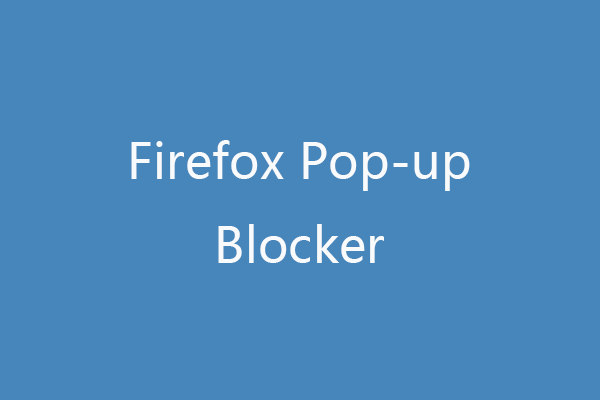 This post lists 5 best free pop up blockers for Firefox. Also learn how to disable pop up blocker in Firefox, how to block/allow pop ups on Firefox, etc.
Best Ad Blocker for Edge FAQ
How do I block ads on Edge?
To block ads on Microsoft Edge in Windows 10, you can add one of the 5 best free ad blockers for Edge introduced above or any other favorite ad blocker extension to help you automatically block ads.
Is there an adblock for Microsoft Edge?
There are many ad blockers for Edge, and many of them are extensions that can be add to Edge. This post lists 5 free adblock for Edge for your reference.
What is the best ad blocker for Windows 10?
AdBlock, Adblock Plus, Adblocker Ultimate, AdGuard, Ghostery, uBlock Origin, etc. are good choices.
Which is better Adblock or Adblock Plus?
Both AdBlock and Adblock Plus are good for blocking ads and pop-ups in browsers like Chrome, Edge, Firefox, etc. You can try either of them.