File manager is a very useful tool. If people would like to organize/manage or locate their files and directories, they should get a good file manager to help them. But the problem lies in that most people don't know which is the best file manager for them to choose. Considering this, MiniTool lists some of the best file managers for Windows 10.
What is a file manager? File manager, also called file browser, refers to a computer program that helps users manage all files and folders easily by providing a user interface. With a file manager, users can view, edit, copy, cut, paste, rename and delete files/folders saved on a computer in a simple but effective way.
Windows has its default file manager called File Manager before Windows 95.
Then, Windows Explorer is released to replace File Manager. It provide graphical user interface, so it's easy to use.
Microsoft renamed Windows Explorer to File Explorer since Windows 8, and the basic & main functions remain.
What Is the Best File Manager for Windows 10
Though the default file manager is good, there are still some people looking for Windows Explorer alternative. Are there great Windows Explorer alternatives? What's the best file manager for Windows 10? Some popular alternatives to Windows Explorer are listed in the following content in no particular order.
[SOLVED] Windows Explorer Needs To Be Restarted: Problem Fixed.
Tip: Users of Windows 10 or other systems should get a powerful data recovery tool before file loss really occurs. In this way, they can rescue the previous & valuable data in time.
#1. Total Commander
Total Commander is a good choice if you're searching for the best file manager for Windows. It has been released for 25 years; good products will be continued forever. Total Commander adopts a classic design with two vertical panels, making it easy to use. Besides, modern additions like support for cloud storage services are added to it all the time via the update.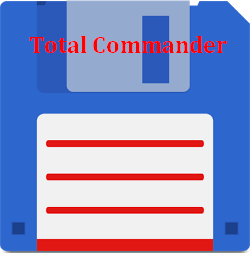 Pros:
It's free to use.
It's very suitable for transferring large volumes of files all thanks to the background process manager.
It's possible to check progress and set proper speed limit.
It offers fast navigation and customizable keyboard shortcuts.
It compares files to display the differences.
It offers built-in utility tools and plug-ins.
Cons:
No drives buttons provided to easily switch from one to another.
Custom configuration can't be applied immediately.
Windows Keyboard Shortcuts Not Working? Please Try These 7 Fixes.
#2. Free Commander
Some users think Free Commander as the best free file manager for Windows 10. As the File Explorer alternative, Free Commander adopts the dual-pane design and it can be configured both horizontally and vertically.
Pros:
It offers both dual pane and single pane mode.
It's lightweight and offers a portable version.
It provides convenient interface with fast navigation options.
Cons:
It doesn't support cloud services like OneDrive.
It's easy to delete file.
#3. Directory Opus
Directory Opus is also considered as the best Windows Explorer replacement; it's a premium file manager which is easy to use and customize. Directory Opus is the old-time file manager software that comes with a clean intuitive interface.
Pros:
It contains built-in FTP features.
The toolbars and keyboard shortcuts can be adjusted.
It offers batch renaming and viewing features.
It has powerful search options and supports various file formats.
Cons:
Only two views are supported simultaneously.
The supports for users are limited.
#4. One Commander
One Commander is also a good Windows File Explorer alternative; it looks similar to the native Windows file manager.
Pros:
It's ad free.
It provides both double window and multi-column viewing.
It allows you to preview files.
It offers a history panel to access earlier files and directories.
It comes with two different themes: Dark and Light.
Cons:
It doesn't look complete.
You must subscribe to use some features.
#5. Explorer++
Explorer++ is also another choice of the best Windows file manager. It's a free and open-source file manager with dual-pane interface.
Pros:
It supports bookmarks.
It offers dual-pane and customization options.
The interface is customizable.
It has some advanced features like splitting and combining files.
It has built-in OneDrive integration.
Cons:
There's context menu integration issue.
The app appearance is outdated.
#6. Files&Folders Lite
The Files&Folders Lite also deserves the title - the best Windows file explore. It's a fully functional file manager provides a super easy way to access your files and folders.
Pros:
It has built-in media player.
It offers clean and tidy interface.
It supports FTP and cloud services like OneDrive.
It has strong compatibility.
Cons:
The navigation is a little bit complicated.
There are too many updates.
It doesn't support Dropbox, Google Drive, or Yandex Drive.
You must upgrade to premium to use the advanced features.
10 Other Windows File Management Software
Xplorer²
Q-Dir - the Quad Explorer
XYplorer
Multi-Commander
Double Commander
WinDirStat
ExplorerMax
Clover
Altap Salamander
Frigate3