When you perform a clean install of Windows 11/10 from a USB drive, you may fail to choose the Windows edition. Why you can't select Windows 11 edition during clean installation or why are you unable to select Windows 10 edition during clean installation? Find the reason and solution from this post written by MiniTool.
When some system problems cannot be fixed after several solutions, a clean install of Windows 11/10 could be the last resort you can adopt. This can reset the Windows operating system to a clean state and you need to install all the apps from scratch after the installation.
Since a clean install could erase your personal files, we strongly advise you to create a backup for the crucial files with professional and free backup software like MiniTool ShadowMaker (get it via the following button) before you do.
MiniTool ShadowMaker TrialClick to Download100%Clean & Safe
After a backup, you can reinstall Windows 11/10 from the created bootable USB/DVD/CD.
Can't Select Windows 11/10 Edition During Clean Installation
During clean installation, you can see a page where you need to choose a Windows edition based on your needs. Nowadays, Microsoft won't release different editions of the operating system on its server. Instead, it releases a multi-edition ISO file including its Home, Pro, Education, and more.
However, sometimes the select edition screen doesn't show. This is because the Windows Setup can try to look for the (Original Equipment Manufacturer) OEM license tied to the motherboard of your PC to determine the Windows edition that needs to install. That is, if you install Home, the installer automatically installs a new Home edition on the machine. After the installation, the edition is activated automatically.
This is a useful feature since you won't activate the PC but you cannot choose a Windows edition during clean installation. This is a bit troublesome especially when you need to install another specific edition of the system.
If you are running Windows 11/10 Home and want to use Pro, how to force install Windows 11 Pro instead of Windows 11 Home, or how to select Pro edition while installing Windows 10? Find what you should do from the following part now.
Fixed – Can't Select Windows 11 Edition During Clean Installation
If you are unable to select Windows 11 Pro edition during clean installation or unable to select Windows 10 edition during clean installation, take it easy and you can configure a file called ei.cfg to the bootable media folder. This helps to force Windows Setup to show the screen where you can choose an edition to install.
Accomplish this task in the following steps now:
Step 1: Create Windows 11/10 bootable media. To do this thing, follow one guide here:
Step 2: Right-click on the empty place on the desktop to create a new text document. Open it, copy and paste the following lines to the file.
[Channel]
_Default
[VL]
0
Step 3: Click File > Save As, type ei.cfg to the field of File name, choose All Files under Save as type, and click Save.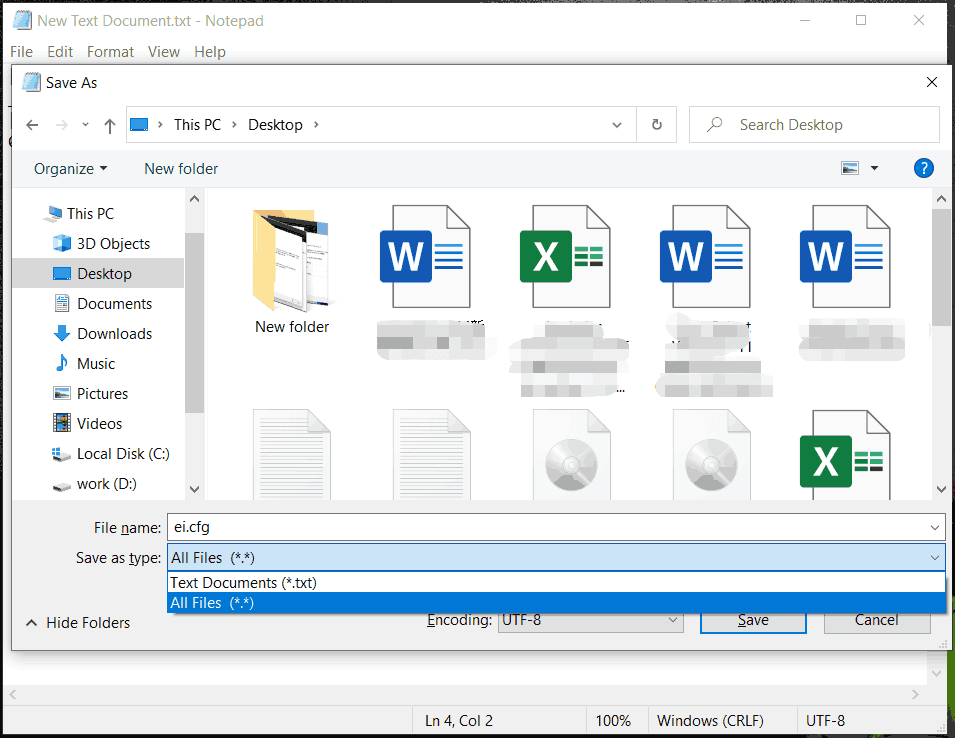 Step 4: Open the bootable USB drive/DVD/CD in File Explorer, double-click on the sources folder, and drag & drop the ei.cfg file to this folder.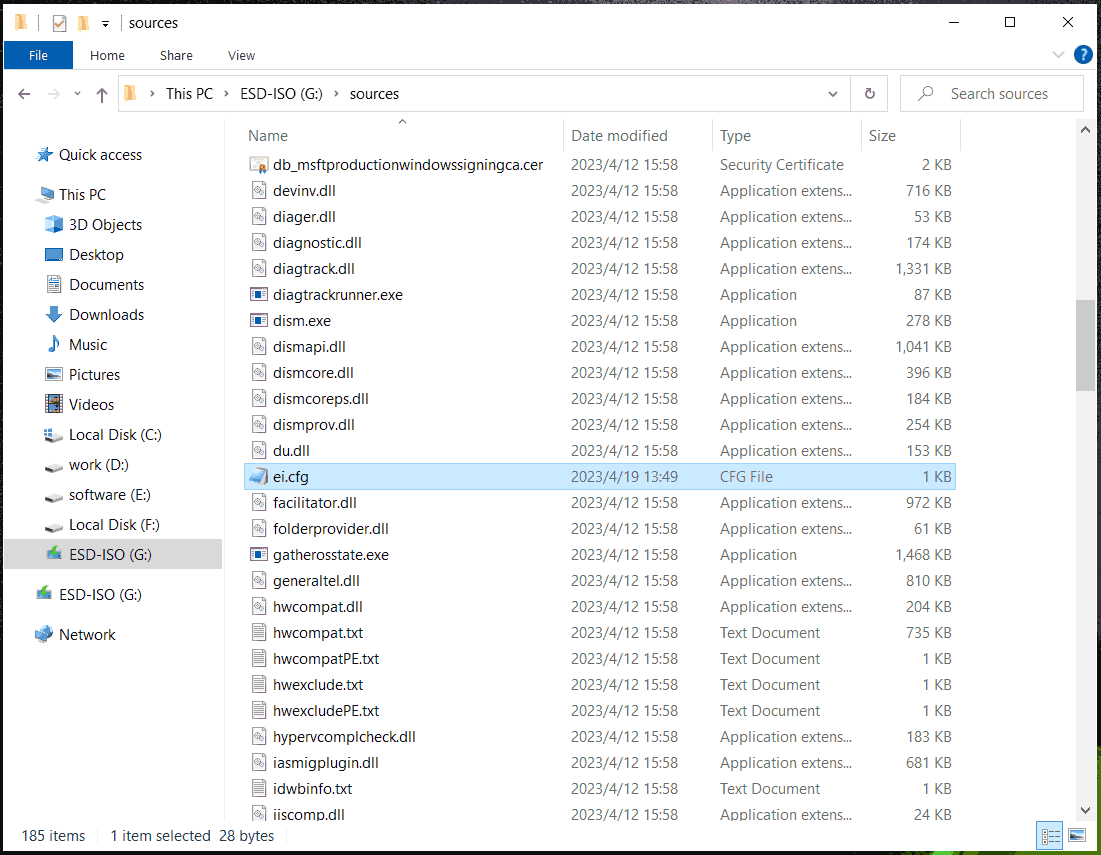 After that, boot the PC from your USB drive or disc, and then you can choose an edition of Windows 11/10 during clean installation.
If you want to force install a particular Windows edition like Pro, you can configure the ei.cfg file with the following text lines to automate the edition selection process.
[EditionID]
Professional
[Channel]
_Default
[VL]
0
Also, you need to put the ei.cfg file in the sources folder. During a clean install, Windows Setup will automatically select Windows 11/10 Pro edition.