There's nothing more frustrating than encountering black screen issues when watching movies or TV shows on Disney Plus. Don't worry! You are not alone! In this guide on MiniTool Website, we help you to solve this problem and show you how to stream Disney Plus on Discord without black screen.
Disney Plus Black Screen
Disney Plus brings much fun to your life because it allows you to watch shows and movies on your smartphones, computer and even smart TVs. However, this app may also go wrong sometimes. Disney Plus black screen is one of the issues that crops up frequently. The responsible causes of Disney Plus black screen include:
Weak internet connection.
IP address restrictions.
Incompatible browser extensions.
Corrupted application files.
Faulty Disney Server.
If you are also bothered by it at the moment, the following content might be useful to you. Without any delay, let's dive into it!
How to Fix Disney Plus Black Screen?
Fix 1: Check Internet Speed
The first thing you should do is test your internet speed. Since you are streaming content off the internet, you should make sure that your internet connection is stable and fast enough. To test your internet speed, just go to SPEEDTEST and hit GO to start the process. For a better watch experience when streaming on Disney Plus, the recommended network speed is 5 Mbps for HD content and 25 MBPS for 4K UHD content.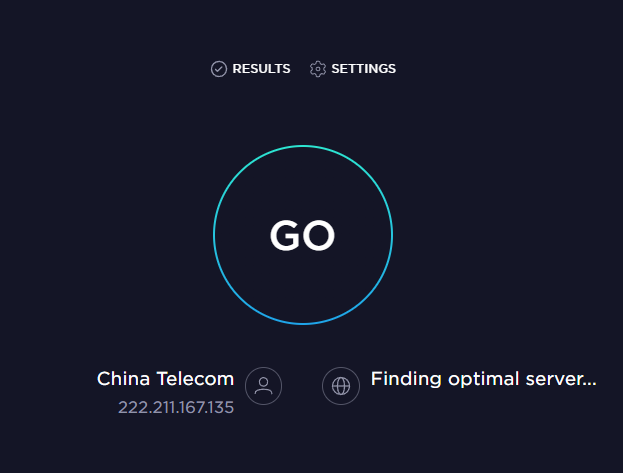 Fix 2: Check Server Status
When the Disney Plus server is down, it is impossible for the app to function normally. Therefore, if you encounter any glitches or bugs such as Disney Plus black screen while watching videos, you can check if the problem is on the Disney Plus: go to Downdetector to see if the server is intentionally down for maintenance work.
Fix 3: Turn off VPN
Although VPN connections can protect your privacy, they can interfere with some streaming services. If you are using a VPN, some connection issues will occur because it can affect the flow of your network. In this case, you had better disable your VPN to access Disney Plus.
Fix 4: Change DNS Server
If you encounter Disney Plus black screen when trying to access Disney Plus via Windows PCs or Google Chrome, you can fix the error by changing your IP address to Google DNS address. Here's how to do it:
Step 1. Go to Control Panel and hit View network status and tasks under Network and Internet.
Step 2. Click Change adapter settings and then right-click on the connection for which you would like to configure Google Public DNS and choose Properties in the drop-down menu.
Step 3. Under the Networking tab, click on Internet Protocol Version 4 (TCP/IPv4) or Internet Protocol Version 6 (TCP/IPV6) and then hit Properties.
Step 4. Tick Use the following DNS server addresses and then replace the IP addresses with the following: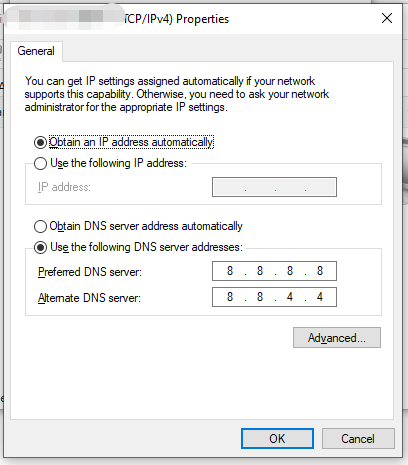 For IPv4
Preferred DNS server: 8.8.8.8
Alternate DNS server: 8.8.4.4
For IPv6
Preferred DNS server: 2001:4860:4860::8888
Alternate DNS server: 2001:4860:4860::8844
Step 5. Press OK to save the changes.
Fix 5: Disable Chrome Extensions
Sometimes, extensions don't work with some sites or programs, leading to issues like Disney Plus website black screen. Therefore, you can also try to disable them to see if it works for you.
Step 1. Launch Google Chrome and click the three-dot icon to choose Settings in the context menu.
Step 2. Under the Extension tab, toggle off suspicious extensions.

Also see: How to Disable Ad Blocker on Chrome/Firefox/Safari/Edge
Fix 6: Delete Browser Cookies and Cache
Disney Plus login black screen can also be caused by corrupted cache files stored on your browser. Follow the steps below to clear browser cache and data:
Step 1. Launch Google Chrome and hit the three-dot icon.
Step 2. In the drop-down menu, choose More tools > Clear browsing data.
Step 3. Select the time range & the items you want to clear and hit Clear data to start the process.
Fix 7: Update or Reinstall Disney Plus
The last culprit of Disney Plus login black screen is that there are some faulty files in the app. If this is the case, you need to uninstall and reinstall the Disney Plus app. At the same time, the support team releases some new versions of the app to fix some bugs in the older versions, so you need to update your Disney Plus in time.