When you play a video on your browser, you may encounter the error code: 232011. But you don't need to worry about it. This post from MiniTool provides a guide for you and also inform you about the reasons which trigger the error code: 232011.
What causes the error code: 232011? There are some common reasons as follows:
Browser cache and data corruption
Hardware acceleration enabled
Outdated browser
Disabled Adobe Flash Player
Unwanted browser extension
Now, let's see how to fix the error code 232011. There are 4 methods available.
Method 1: Clear Browser Cache
A large amount of cache and cookies in your browser is one of the reasons for the "this video file cannot be played. (error code: 232011)" issue. You can try clearing browser cache and cookies to fix it. Here I take Google Chrome as an example, and you can follow the steps below:
Step 1: Open Google Chrome and click the three-dot button on the upper right corner.
Step 2: Choose More tools and click Clear browsing data.
Step 3: In the pop-up window, set Time range to All time. Check the Cookies and other site data and Cached images and files options. Then click Clear data.
After that, restart your browser and check if the "error code: 232011" issue has been fixed or not.
Also see: How to Clear System Cache Windows 10 [2020 Updated]
Method 2: Play Video in Incognito Mode
When you meet the error code: 232011, you can try to play the video in Incognito Mode in Google Chrome. You need to click the three dots icon on the top right corner of Google Chrome. Then select the New incognito window from the drop-down menu.
Also see: How to Turn On/Off Incognito Mode Chrome/Firefox Browser
Method 3: Disable Hardware Acceleration
If error code 232011 still appears, you can try to disable Hardware Acceleration to fix the issue. Here is how to do that:
Step 1: Press the Windows and R keys at the same time to open the Run dialog box. In the Run box, type regedit and click OK.
Step 2: Copy and paste HKEY_CURRENT_USER > Software > Microsoft > Avalon.Graphics to the address bar to open it.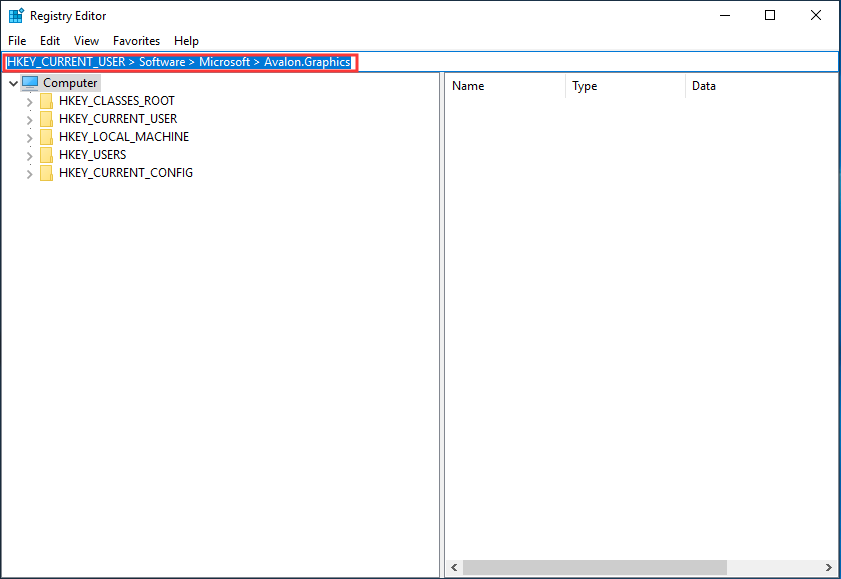 Step 3: Find DisableHWAcceleration on the right pane. 
Step 4: Double-click DisableHWAcceleration and set its value to 1 to disable Hardware Acceleration on your Windows 10.
Step 5: At last, click OK to save the setting. Then, check to see if the "if playback doesn't begin shortly YouTube" issue has been fixed.
Method 4: Disable Browser Extensions
Disabling all extensions and plugins will fix the error code: 232011. The steps to remove Chrome extensions are very simple. If you don't know how to remove extensions from Chrome, try the steps below:
Step 1: Open Chrome, click the three dots, and then choose More tools.
Step 2: Then select Extensions from a list of options.
Step 3: Scroll down to find the extension and click the Remove button of the extension. Then, remove them one by one.
Then the Chrome extension should be successfully removed and the error code: 232011 should be fixed.
Also see: How to Remove Extensions from Chrome and Other Popular Browsers
Final Words
Now, you should know much information after reading this post. Just take measures based on your actual situations. If you have any different ideas on the error code: 232011, you can share it in the comment zone.