This essay released by minitool.com helps you to solve your "failed to connect your YouTube account to Discord" problem as well as teaches how to integrate your YouTube account with the Discord app. Find more details below!
How to Link YouTube to Discord?
In general, it's easy to integrate your YouTube account with Discord.
Open your Discord app and sign in to your Discord account.
Go to User Settings and select Connections in the left menu.
Choose YouTube in the list of services that can be connected to Discord under the Connections part in the right area.
If you haven't signed in to your YouTube account on this device, it will ask you to do that before you can embed YouTube into Discord. If you have already got your YouTube logged in, just skip this step.
Authorize the access request from Discord to YouTube.
After a few seconds, it will tell you that you have "connected your YouTube account to Discord". However, sometimes, you may not be successful and fail to link YouTube with Discord. Then, how to solve the issue?
Failed To Connect YouTube Account to Discord Fix
If you failed to connect your YouTube account to Discord, you can try the following methods to deal with your problem.
Solution 1. Some Common Tricks
Just try to connect again.
Restart Discord application.
Log out and log in to your Discord account or YouTube account again.
Restart your device (desktop, laptop, phone, etc.)
Change another device to have a try.
Change another browser to try again if you conduct the connection based on a web browser.
Update your Discord program.
Uninstall and reinstall Discord.
Solution 2. Check to See If There Is an Outage Breakdown
Sometimes, the Discord or YouTube server will suffer from accidents like outages that will fail your YouTube connection to Discord. There is nothing you can do to help with this situation but just wait until the power is on again. Then, you need to restart your connection.
You can check out whether such an issue has happened in the past few days or not from https://discordstatus.com/ and https://downdetector.com/status/youtube/.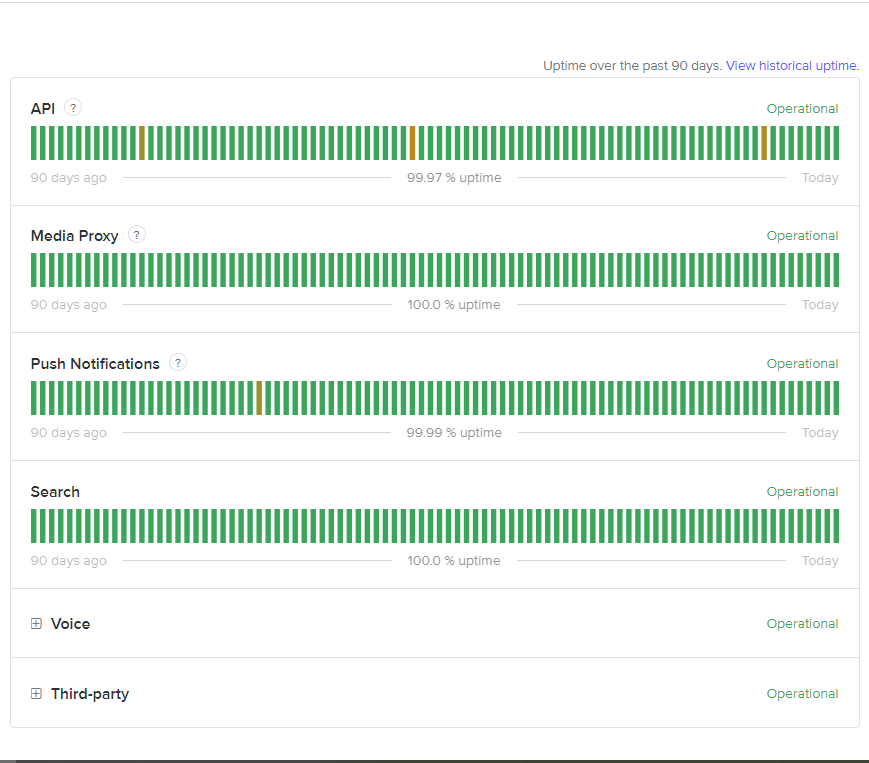 Solution 3. Check Your Internet Connection
Network is required to complete connecting Discord with YouTube. So, if your Internet connection is unstable or even cut off during Discord YouTube integration, you won't succeed. Just check the physical router, modem, and network cable to see whether they are working properly or not. Also, make sure the Internet service is working.
Tip:
Sometimes, you may need to check whether you have enabled the
Airplane Mode
. Or, just temporarily disable WiFi and use cellular data, disable the proxy server,
turn off VPN
, or
change DNS
can help.
Solution 4. Troubleshoot Discord
If you are using Windows 10 or Windows 11, you can directly right-click on the Discord icon on the desktop or in the Start menu and select Troubleshoot compatibility. Then, just follow the instructions to finish troubleshooting. It will find out your problem and fix it.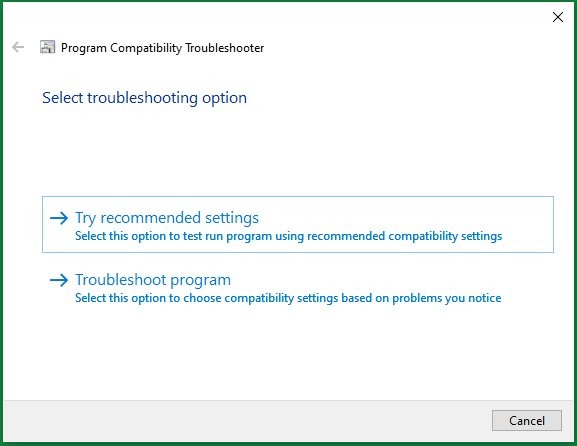 You may carry out some other kinds of troubleshooters for the Internet and connectivity in Windows through Settings > Update & Security > Troubleshoot.
Solution 5. Report to Discord Support Team
The final method is to ask for help from the official support team. You may try to find a way from https://support.discord.com/hc/en-us page and have your issue solved. Good luck!
Related articles: