Face the "Gmail not receiving emails" problem and wonder what to do to fix the issue? If your Gmail can't receive emails, it might be caused by full account storage, improper account filters, antivirus or firewall's interference, and other reasons. You can try the 10 tips below to fix Gmail not receiving emails issue.
Tip 1. Switch to Gmail Web Version
If you use the email client or use Gmail app on mobile device, you can switch to the web version of Gmail (https://mail.google.com/) to access your Gmail account. Check if you can receive emails in Gmail web interface.
Tip 2. Access Gmail in a Different Browser
If your Gmail is not working and not receiving emails in your browser, you can try to log in to your Gmail account in a different browser. You can try Chrome, Firefox, etc.
Tip 3. Check If Your Gmail Account Storage Is Full
If your Gmail account storage is full and it doesn't have free space, then your Gmail can't receive email. To check your Gmail account storage, you can open Google Drive page and check the current storage usage of Google Drive. The total free storage of Google Drive is 15GB, and the storage is allocated to Gmail, Google Drive and Google Photos.
If it shows the account storage is full, then you should free up some space for your Gmail account. You can open Gmail in a browser, and delete some unneeded emails. Click More on the left of Gmail tab, click Bin and click Empty Bin to permanently delete the emails.
Tip 4. Check Your Gmail Email Filter Settings
You may not receive emails in Gmail due to improper email filter settings. To check and alter the email filter settings, you can follow the steps below.
Open and log into your Gmail account.
Click Settings button and select Settings.
Click Filters and blocked addresses tab in Settings page.
Select all filters in the list, and click Delete button to remove all filters.
Tip 5. Disable Gmail Email Forwarding Option
In your Gmail account page, click Settings button.
Click Forwarding and POP/MAP tab.
Click Disable forwarding option and click Save Changes to turn off email forwarding in Gmail.
Tip 6. Temporarily Disable Antivirus or Firewalls
Some antivirus programs or firewalls you installed may prevent you from receiving emails in Gmail. You can temporarily disable antivirus and firewalls on your Windows computer. To stop them from running on Windows startup, you can press Ctrl + Shift + Esc to open Task Manager in Windows, and click Start-up tab. Select the target antivirus program or firewall and click Disable to disable them. After this, you can check if the Gmail not receiving emails issue is fixed.
Tip 7. Check Internet Connection
If Your Gmail is not getting emails, you should check your device internet connection. Check if your computer, Android or iPhone has good internet connection.
Tip 8. Send a Test Email from a non-Gmail Account
To test if your Gmail account can receive emails, you can try to send yourself a test email by using a non-Gmail account of yours.
Tip 9. Check Gmail Account Trash Bin
Sometimes the received email may go to the trash bin or wrong label. You can look for the target email in All Mail, Trash, Spam label, etc. You can also type keywords of the email to search missing emails in your Gmail account.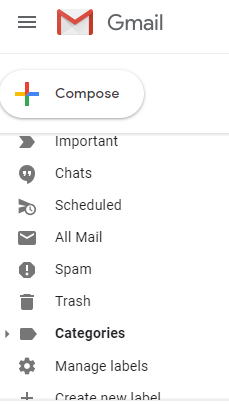 Tip 10. Other Troubleshooting Tips
If you are facing the Gmail not receiving emails issue on computer, Android, iPhone, you can also restart your device, update the Gmail app, free up some storage on your device, etc.
Bottom Line
What to do if Gmail is not receiving emails? Hope these tips in this tutorial help you fix this problem.