It's much depressing to see the iTunes sync error -54 when you're syncing your device (iPhone, iPad, or iPod) on a computer. This error terminates the synchronization so that your files can't be synced successfully. However, the good news is that iTunes error -54 is not a difficult problem; there're several useful ways to fix it yourself.
What Is iTunes Error 54
In short, the iTunes error 54 is one of the errors you may meet while syncing a device (iPhone, iPad, etc.) via iTunes. The specific error message could be:
The iPhone cannot be synced. An unknown error occurred (-54).
The iTunes Library file cannot be saved. An unknown error occurred (-54).
Tip:
MiniTool Solution
is so considerate that it provides recovery software for both Windows and Mac operating system. Please choose the one you need by clicking the button below.
Windows:
MiniTool Power Data Recovery TrialClick to Download100%Clean & Safe
Mac:
Data Recovery for MacClick to Download100%Clean & Safe
iTunes Unknown Error -54 on Windows & Mac
iTunes error -54
Hello. iTunes has recently started to report me an error when I connect my iPhone to Mac. It says cannot save my library on iTunes. What does it mean? How can I fix it? Thanking in advance for your help.– from alessandro_pez in Apple Community
Windows 10 and iTunes sync error 54
I keep getting the error message that my IPhone cannot sync because of error 54. I've done a lot of web searching and tried all of the following solutions: reinstalling iTunes, deauthorizing the computer and reauthorizing it, right clicking on the ITunes folder. The issue keeps happening. Another thing I have noticed is that my right clicking solution keeps being undone when I reboot my computer. Has anyone had this issue and tried something other than what I listed above to fix it? I have Windows 10 and IOS 9.2. Thanks!– from KC_787 in Microsoft Community
How to Fix the iTunes Sync Error -54
Fix 1: Restart Your Device and Computer
You can click on the OK button in the prompt window to continue syncing files in some cases. However, the sync process may be ceased by the iTunes sync error 54. In this case, you should first try to fix the problem by restarting both the iPhone/iPad/iPod and the computer.
iTunes Could Not Connect To This iPhone: Error 0xE8000065!
Fix 2: Update iOS and iTunes
Update iOS on iPhone:
Plug the device into the power supply; make sure it's connected to internet via Wi-Fi.
Navigate to Settings -> select General -> choose Software Update.
Wait for the Checking for Update process to finish.
Click Download and Install and follow the on-screen instructions.
Update the iTunes app:
Navigate to the iTunes app and open it.
Select Help from the menu bar at the top.
Click Check for Updates and wait.
Follow the on-screen instructions to install the latest version.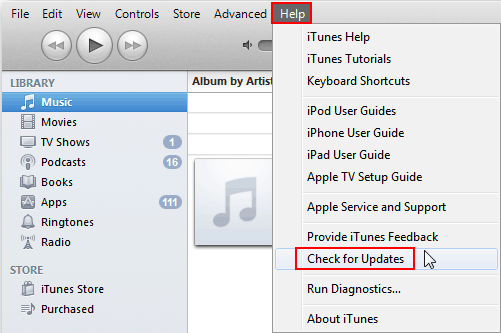 Fix 3: Consolidate iTunes Library Media Files
Open iTunes.
Select File from menu bar.
Choose Library from the drop-down list.
Choose Consolidate Files from the submenu.
Click OK to confirm.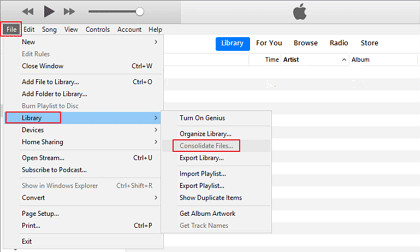 Fix 4: Uncheck Read-only of iTunes Folder
Navigate to the iTunes folder on your computer.
Right click on the folder and choose Properties.
Uncheck the Read-only option after Attributes.
Click on the OK button at the bottom.
Click OK again in the pop-up window.
If this didn't work, you should also try to fix iTunes error -54 by taking full control of the iTunes folder.
Fix 5: Sync Fewer Files at a Time
You should try to select a small number of files to sync one time since synchronizing too much content may be the cause of iTunes error 54. You can increase the amount slowly if you didn't see the error in the previous syncing process.
Fix 6: Delete PDF Files before Syncing
The iTunes error 54 may also appear when there are PDF files that can't be read by iTunes. In this case, you'd better transfer the PDF files to another place before you start syncing the device. If the PDF files are not useful anymore, please delete them directly.
How To Recover PDF Files (Recover Deleted, Unsaved & Corrupted)?
In addition, you can try to fix the problem by disabling/modifying the third-party/security software temporarily.