It is an annoying issue if the desktop icons on your Windows 10 computer turn blank. If you are bothered by this problem, do you know how to fix it? If you have no ideas, you can try the solutions mentioned in this
MiniTool
post to help you solve the issue.
Are You Bothered by Blank Desktop Icons in Windows 10?
Normally, the program shortcut in Windows 10 has its icon. When there is something wrong with your computer, you may discover that the Windows 10 desktop icons turn to be white or blank. Sometimes, all the Windows 10 desktop icons are blank. Sometimes, only some of the desktop icons are blank.
Windows 10 desktop icons blank is a very common issue. In some cases, the issue just goes away automatically after a while. But the issue may persist unless you take some measures to fix it.
How to fix blank icons in Windows 10? This post will show you some useful methods.
How to Get Rid of Windows 10 Icons Blank?
Manually change the shortcut icon
Run DISM and SFC
Rebuild the icon cache
Turn off the Tablet Mode
Force Restart Windows Explorer
Perform a System Restore
Reset Windows 10
Method 1: Manually Change the Shortcut Icon
If only some of the desktop icons are blank, you can manually change the icon through these steps:
1. Right-click the program shortcut icon you want to change and select Properties.
2. Make sure you are in the Shortcut tab. Then, click the Change Icon button.
3. Select an icon you want to use. You can also click the Browse button to select a suitable one from your computer.
4. Click OK.
5. Click Apply.
6. Click OK.
Method 2: Run DISM and SFC
Corrupted or damaged system files can also cause blank desktop icons Windows 10. You can run DISM and SFC (System File Checker) to solve the issue.
1. Type cmd in the Windows search box.
2. Select Run as administrator to run Command Prompt as Administrator.
3. Type DISM.exe /Online /Cleanup-image /Restorehealth in Command Prompt and press Enter to run it.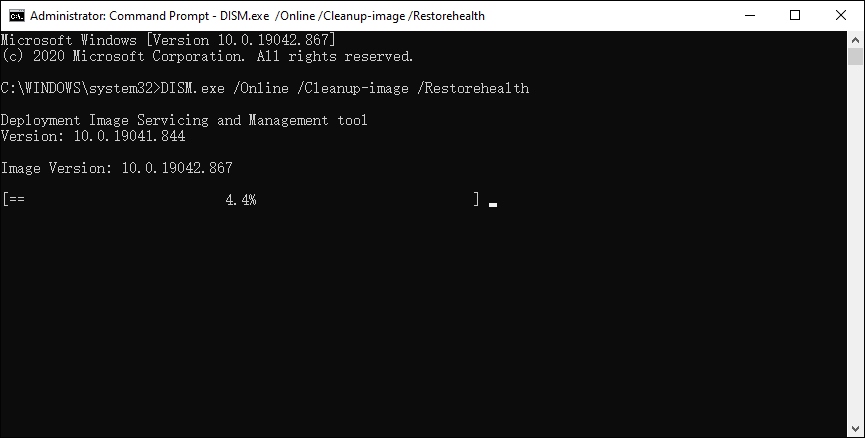 4. When the above process ends, you need to type sfc /scannow and then press Enter.
5. When the process ends, you need to reboot your computer.
Method 3: Rebuild the Icon Cache
1. Open File Explorer.
2. Switch to the View tab.
3. Make sure the Hidden items option is selected.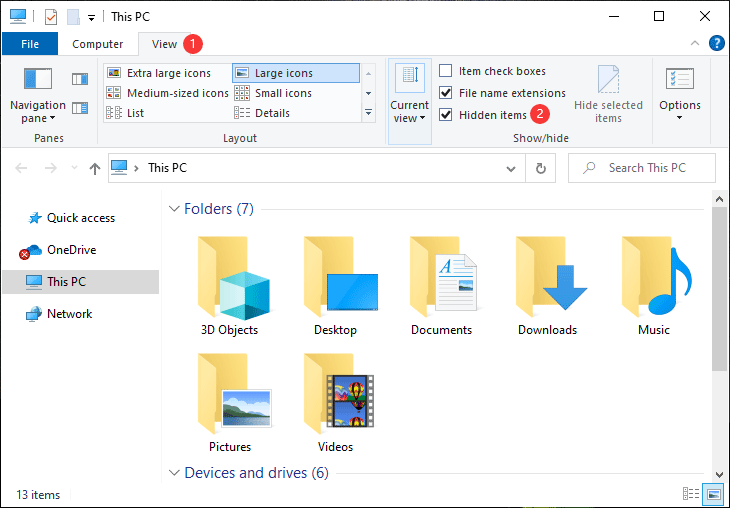 4. Go to this path: C:\Users\Administrator\AppData\Local.
5. Find the db file and delete it.
6. Empty Recycle Bin.
7. Restart your computer.
Method 4: Turn off the Tablet Mode
If the tablet mode is enabled on your computer, Windows 10 shortcut icons blank can easily happen. You can turn off the tablet mode to have a try.
Method 5: Force Restart Windows Explorer
Force restarting Windows Explorer can reload the icon cache and its components. After that, you can desktop icons can go back to normal:
Right-click the taskbar on your computer.
Select Task Manager.
Right-click Windows Explorer and select Restart.
Method 6: Perform a System Restore
If you have created a system restore point when your desktop icons were normal, you can perform a system restore to restore your Windows to a state when it works normally.
1. Press Win+R to open Run.
2. Type rstrui in the Run box and press Enter to open the System Restore dialog.
3. Click the Next button to continue.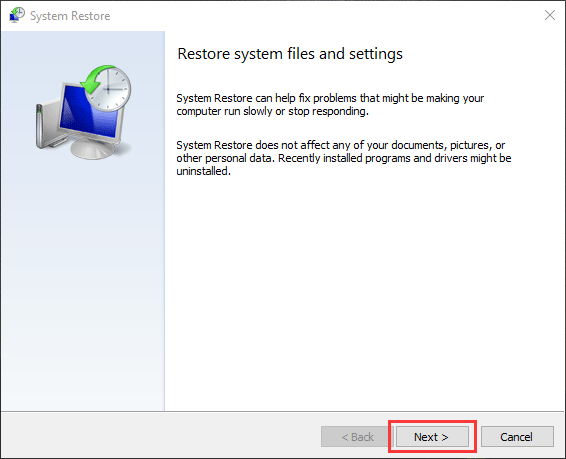 4. Select the system restore point you want to use. If you don't see it, you can check the Show more restore points option.
5. Click the Next button to perform a system restore.
Method 7: Reset Windows 10
If all of the above methods can't help you fix blank Windows 10 desktop icons, you can consider resetting Windows 10.
1. Go to Start > Settings > Update & Security > Recovery.
2. Click the Get started button under Reset this PC.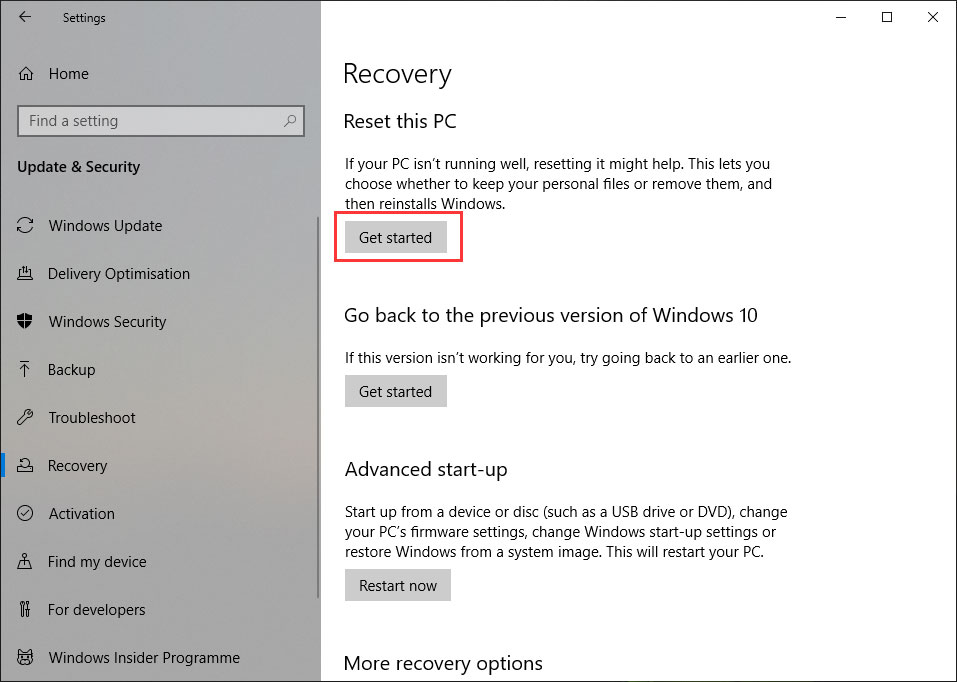 3. On the pop-up interface, you need to select the option you want to use according to your requirement and follow the on-screen guide to reset your computer.
These are the methods to fix Windows 10 desktop icons blank. We hope they work for you. Should you have any related issues, you can let us know in the comments.