Summary
Though the chrome OS is designed by Google for PC, it is not only available on desktop; actually, you can run the Google chrome OS in other ways, such as from a USB drive. The following content will tell you how to run the OS from external drive and how to distinguish if this OS is right for you.
As an operating system designed by Google, the Chrome OS is produced on the basis of Linux kernel. The Google Chrome web browser is used as the main user interface in Chrome OS. Announced in July 2009, the Google Chrome OS is mainly used to support and run web applications.
All in all, Google Chromebook is not the only way to work on Google OS. In the next part of this article, I'll walk you through the way to run Google's desktop OS with the help of a USB drive. And after that, I'll show you how to determine whether the Chrome OS is suitable for you.
Run Google Chrome OS from A USB Drive
Things you need to prepare:
A fully-functional computer system
A USB drive with a capacity of more than 4GB
A zipped-file extractor (7-Zip for Windows, Keka for Mac OS, p7zip for Linux)
An imaging burning program (Etcher or other options)
Note: You need to make sure that the USB port of the computer is working fine.
7 Steps to Run Google's Desktop Operating System from A USB
Step 1: you need to download the latest OS image from an alternate source (Arnold The Bat is a good choice) since Google doesn't offer any official Chromium OS build.

Step 2: you need to extract it with the zipped-file extractor you have prepared since the downloaded file will be in zipped format.
Step 3: please plug in your USB drive to the computer. Then, choose to format it as FAT32 (in Windows).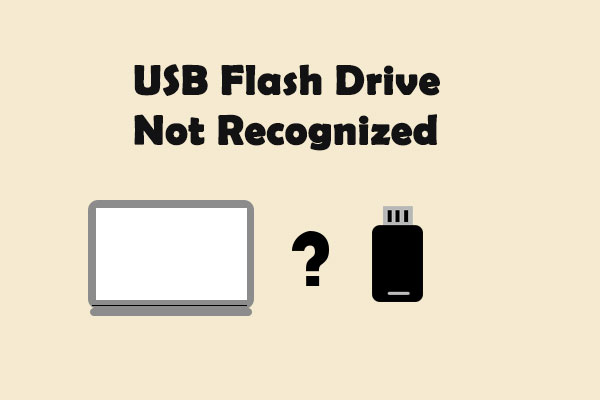 Various solutions are provided for you to fix USB flash drive not recognized error and recover data from the not showing up/not working USB device.
For Mac users, the built-in Disk Utility is able to help them format the USB drive as FAT32. However, if you find it is labeled as "MS-DOS FAT" in Mac, it's the same thing; please don't worry.
How to convert a partition from NTFS to FAT32 without data loss?
Step 4: you need to get an image burning program. Though there are plenty of such tools, Etcher is a good choice for its good compatibility; it works the same way on Windows, Mac and Linux.
Step 5: install the OS image you've got in step 1 to the formatted external USB drive with the help of image burning software.
Step 6: restart your computer and press corresponding key to enter BIOS. Then, you'll need to select the USB drive with OS image as the first boot device. After that, exit and save changes.
Step 7: let the computer start automatically. Now, you're able to enter the Chrome OS and experience all the glory of it promptly.
This method is suitable for Windows, Mac OS, and Linux users. And it doesn't require you to overwrite your current OS.
How to Decide If Chrome OS Is Right for You
Before getting moving to install Chrome OS, you should ask yourself 4 questions to figure out if it is a good choice for you.
Are you used to spending much of your time using the web and web-centric services?
Can web-centric (and/or Android app) equivalents do most of the things you need to do on a computer?
Is there any specific local program that you must need?
Can you live only in the Chrome browser on your computer for a week or a longer time?
If the answers to above questions are respectively: yes, yes, no, and yes, the Chrome OS may be right for you.