Why won't HBO Max load? How to fix HBO Max stuck on loading screen? To figure out the reasons and solutions, go on reading this post and MiniTool shows you factors and some effective workarounds for fixing this issue.
HBO Max Not Loading
HBO Max is a stand-alone streaming service that bundles all of HBO together with even more movies, shows, original series, and new films. You can access these shows via this app from your Windows PC, Mac, Android/iOS device, or Smart TV. Just follow the guide - HBO Max Download, Install and Update for Windows/iOS/Android/TV to get this platform.
When using this service, you may run into some issues like HBO Max keeps buffering, HBO Max can't play the title, error code 905, 100, 321, and 420, etc. Today, we will show you another common problem – HBO Max stuck on loading screen.
This issue usually happens when trying to boot the HBO Max app and it blocks you from playing your favorite content. Why is HBO Max not loading? Slow internet network, server outage, outdated app, incompatible device, etc. can trigger HBO Max app stuck on loading screen.
Fortunately, you are in the right place and some useful solutions are introduced here. Let's look over them now.
How to Fix HBO Max Stuck on Loading Screen
Restart Your Device
A temporary bug or system glitches may cause HBO Max stuck on loading screen. Rebooting the device could be helpful. Next, open the app to see if the issue is fixed. If not, go on the following methods.
Check HBO Max Server Status
If there is something wrong with the server of HBO Max, this streaming service fails to work. If HBO Max won't load and gets stuck on the screen on your device, check the server status first. You can access the Downdetector website or go to its official Twitter page.
If the server is down or under maintenance, you only wait patiently until developers fix the issue. If it is working, go on the following solutions.
Check Your Internet Connection
HBO Max requires a fast internet network to work. If your internet connection is slow or not stable, HBO Max stuck on loading screen may be triggered. In this case, make sure the network is fast and stable. You can open a browser and use a professional tool like SpeedTest (https://www.speedtest.net) to test the internet speed.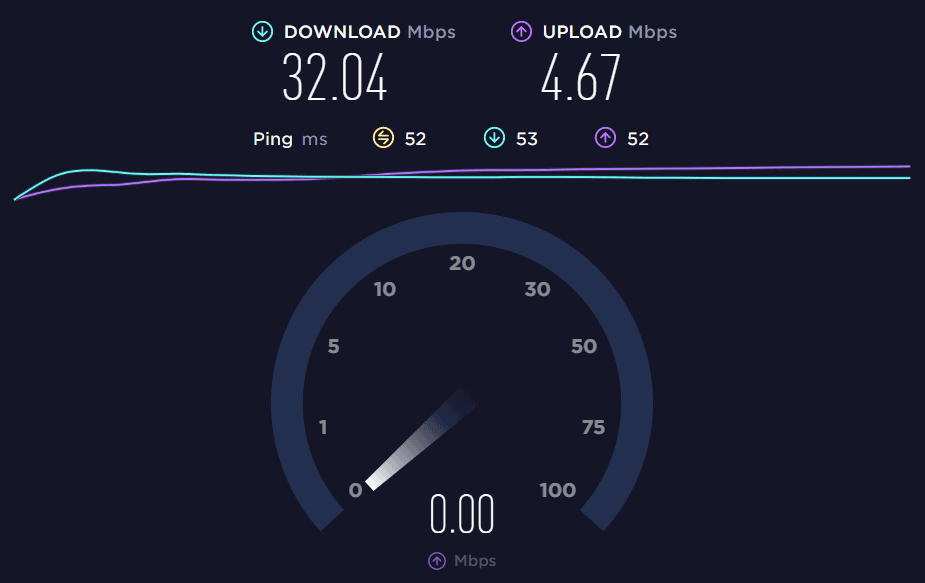 If you find it is slow or unstable, reconnect your Wi-Fi connection. Or, disable/enable the data or flight mode to stabilize your connection if you are using cellular data. If there is a data limit daily, use an add-on data package to stream HBO Max content.
Disable VPN
An enabled VPN may conflict with the HBO Max app, leading to a stuck loading screen. Try to disable your VPN could be a good option. Just do it and check if this could solve your issue. Or, you can switch to a reputable VPN provider.
Check Your Device Compatibility
Device incompatibility is another reason for HBO Max not loading. If your device isn't compatible with the app, it may get stuck on the loading screen every time you launch this streaming program. You should check the compatibility – go to the official website to view the list of HBO Max supported devices.
Clear HBO Max App Data
If you run into HBO Max stuck on loading screen, perhaps the app cache is corrupted, which leads to this issue. For Fire TVs, Roku TVs or some Smart TVs running on Android, clearing the cache data is a good method to fix HBO Max not loading.
On a Fire TV, go to Settings > Applications > Manage installed application. Located HBO Max, press Force stop, choose Clear cache, and then choose Clear data.
On a Roku TV, go to the Roku home screen and press the buttons below consecutively – press Home 5 times, Up, Rewind 2 times, and then Fast Forward 2 times.

For Android TVs, go to Settings > Apps. Choose HBO Max and tap on Clear cache then Clear data.
Reinstall HBO Max
If some files of HBO Max are missing or damaged, you cannot open this app and it is stuck on loading screen. In this case, you can choose to reinstall this app. Just uninstall HBO Max, go to download the latest version and install it again. Then, log into the service with your account.
These are the common methods to fix HBO Max stuck on loading screen. In addition, you can try to update the HBO Max app, re-login your HBO Max account, and clear browser cache and cookies (for the web version). If HBO Max won't load on your Android TV, Fire TV, Roku TV, PC, or other devices, try these methods to get rid of the trouble.