This article composed by MiniTool will tell you much information related to the upcoming Microsoft Windows 11 operating system like rollout time and upgrade methods. Yet, it will focus on how to install Windows 11 and offers you a step-by-step guide with screenshots.
Update: The official Windows 11 is already available since October 5, 2021. 
June 24, 2021, may be a common day as usual as all others to many people. Yet, it can be a big day for tech activists and Windows software companies. Yes, the next generation of Windows software – Windows 11 was revealed that day!
You will be able to upgrade to Windows 11 for free if you are already a Windows 10 user. You can use the PC Health Check app to check your computer to see whether it is eligible to upgrade to Windows 11. Or, check for the Windows 11 system requirements and compare them with your hardware/software equipment to figure out whether you are able to upgrade to Windows 11 or not.
What Is Windows 11?
Windows 11, code name sun valley, is the next version of the Microsoft Windows operating system after the current Windows 10. It was revealed on June 24, 2021, officially. And, Microsoft Windows 11 updates are going to roll out during the 2021 holiday season and into 2022 (the exact date is still being finalized).
How to Install Windows 11?
To upgrade to Windows 11 operating system, in general, there are two ways.
1. Install Windows 11 via Windows 10 Settings
On the one hand, you can directly upgrade to MS Windows 11 from current Windows 10 through Windows Update. In detail, go to Start > Settings > Update & Security > Windows Update and click Check for Updates.
When the Windows 11 updates are available, you will see a Feature update to Windows 11 or something similar. Then, just click Download and install to install the new Windows 11. Or, you can join the Windows Insider Program of Microsoft and experience the preview build of Windows 11 in advance. 
2. Fresh Install Windows 11 with ISO Image or Installation CD/DVD
How to install Windows 11 without CD/DVD or with DVD/CD? Just like the previous Windows version upgrade, you can take a fresh installation of the OS to achieve upgrading. When you get the Windows 11 ISO image or installation media, click the .iso file to trigger the installation or connect the installation device to the target computer. 
Note:
If you want to install on your current computer, you need to
create a bootable media
to boot your PC into WinPE to carry out the installation. 
Then, just follow the step-by-step guide like the following to finish installing Windows 11 OS.
1. Specify the language, time, and currency format, as well as keyboard or input method to continue.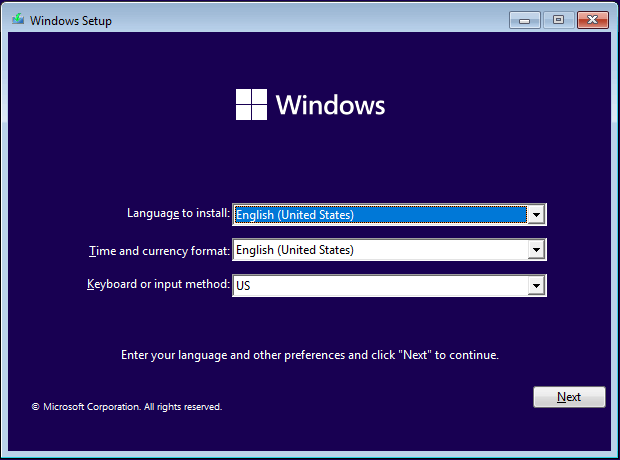 2. Click Install now to start installing Win11.
3. Activate Windows. You are required to input your product key to go on. If you don't have a product key or forget, you can activate Windows 11 later. If so, click I don't have a product key.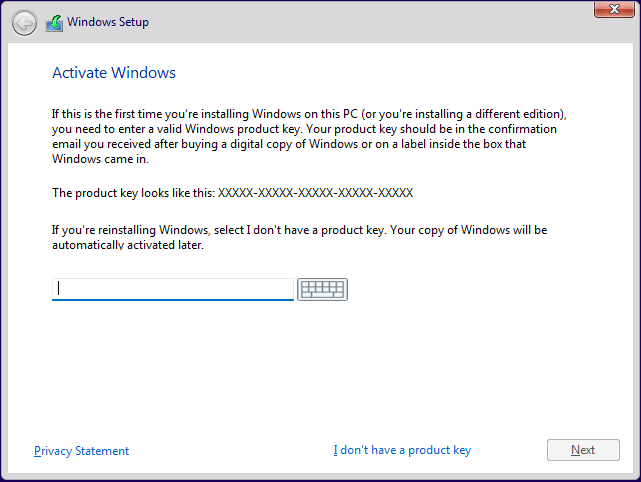 4. Select which edition of Windows 11 you'd like to install, Windows 11 Home, Windows 11 Education, Windows 11 Pro…?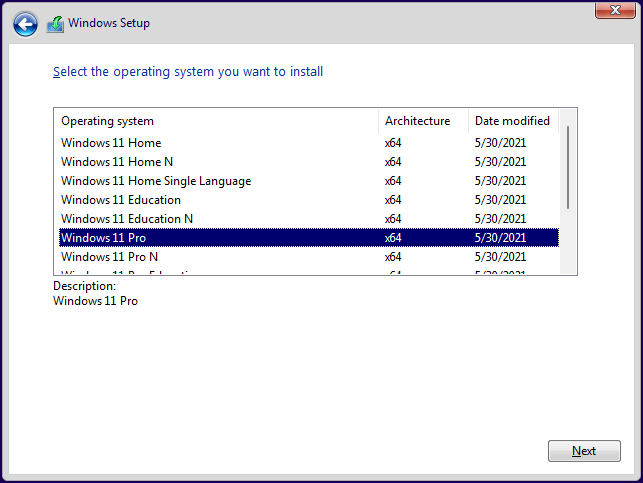 5. Click to accept the Microsoft Software License Terms and click Next to go on.
6. Which type of installation do you want? Just choose one of the below two options according to your own situation.
Upgrade: Install Windows and keep files, settings, and applications. The files, settings, and applications are moved to Windows with this option. This option is only available when a supported version of Windows is already running on the computer.
Custom: Install Windows only (advanced). The files, settings, and applications aren't moved to Windows with this option. If you want to make changes to partitions and drives, start the computer using the installation disc. We recommend backing up your files before you continue.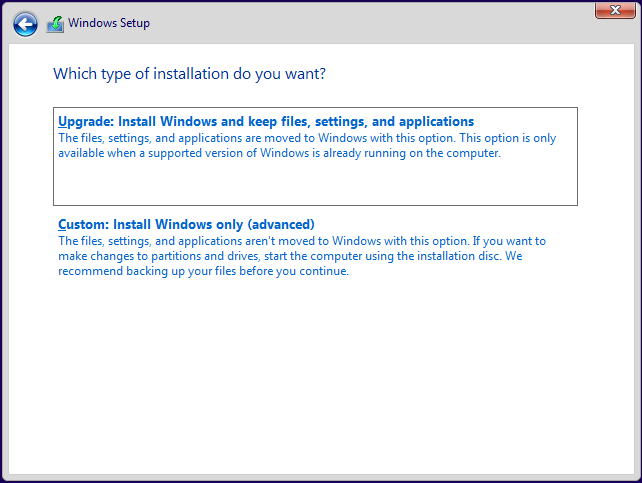 Tip:
As mentioned officially, you are recommended to back up files before carrying out system custom installation. To make a backup of important files/folders, the professional and reliable
MiniTool ShadowMaker
is recommended.
7. Where do you want to install Windows 11? Just pick up a hard disk to continue.
8. Wait patiently until it completes the installation.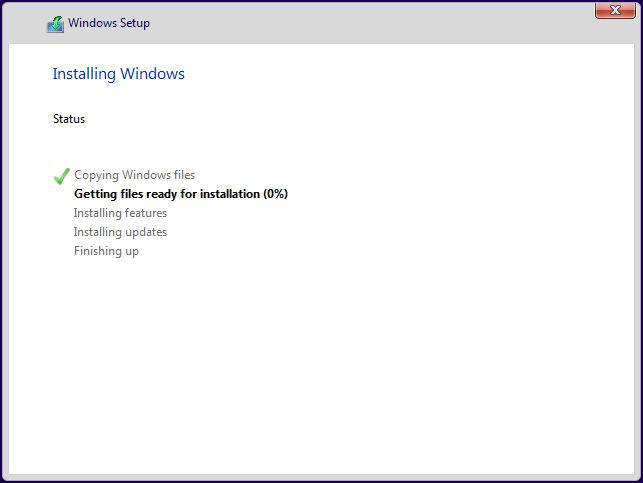 9. Then, you need to wait a couple of minutes to allow Windows 11 to starts up. During this period, you will first see Windows 11 logo.
10. Then, you will be invited to customize your Windows 11 settings. First of all, customize your country or region.
Next, choose your Windows 11 keyboard layout and input method.
Decide whether you want a second keyboard layout in Windows 11 or not.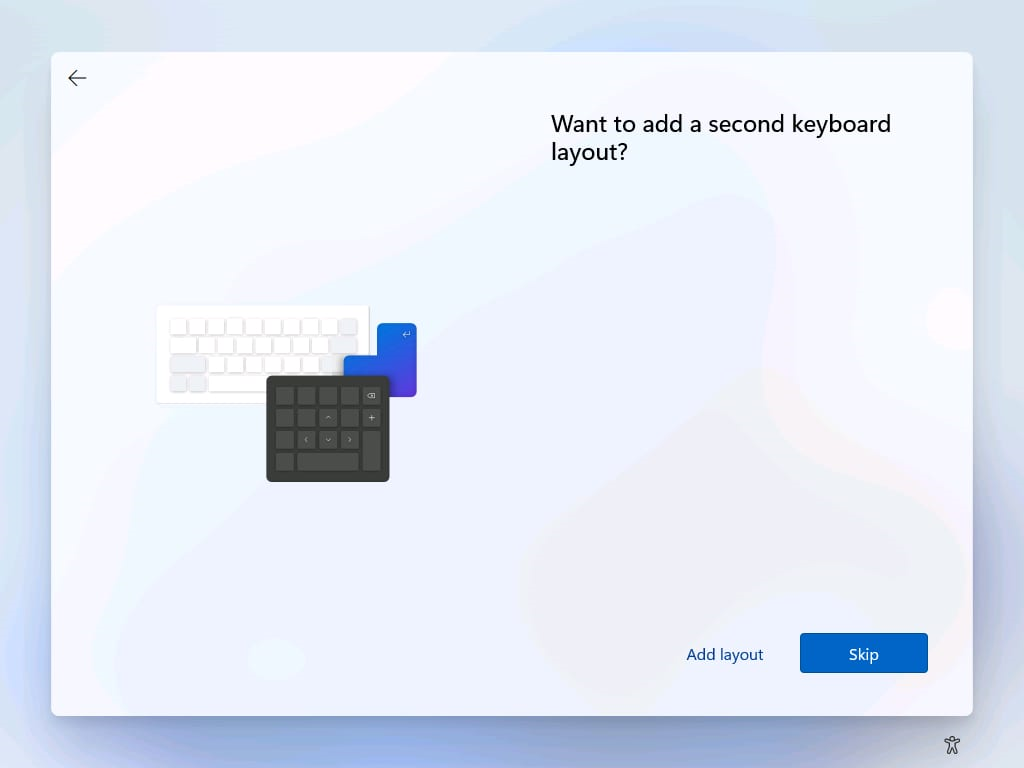 Then, select how would you like to set up this Windows 11 device? Set up for personal use or set up for work or school?
Next, you have to sign in to your Microsoft account to continue.
Create Windows 11 Hello PIN.
Choose Windows 11 privacy settings for your device.
Customize your experience on Windows 11.
Then, another few minutes are needed to boot up Windows 11.
11. Eventually, you will see Windows 11 desktop with a Windows 11 startup menu in the center of the desktop. The concept of the Windows 11 user interface (UI) centralized design is to put users in the center. The below picture is what Windows 11 look like.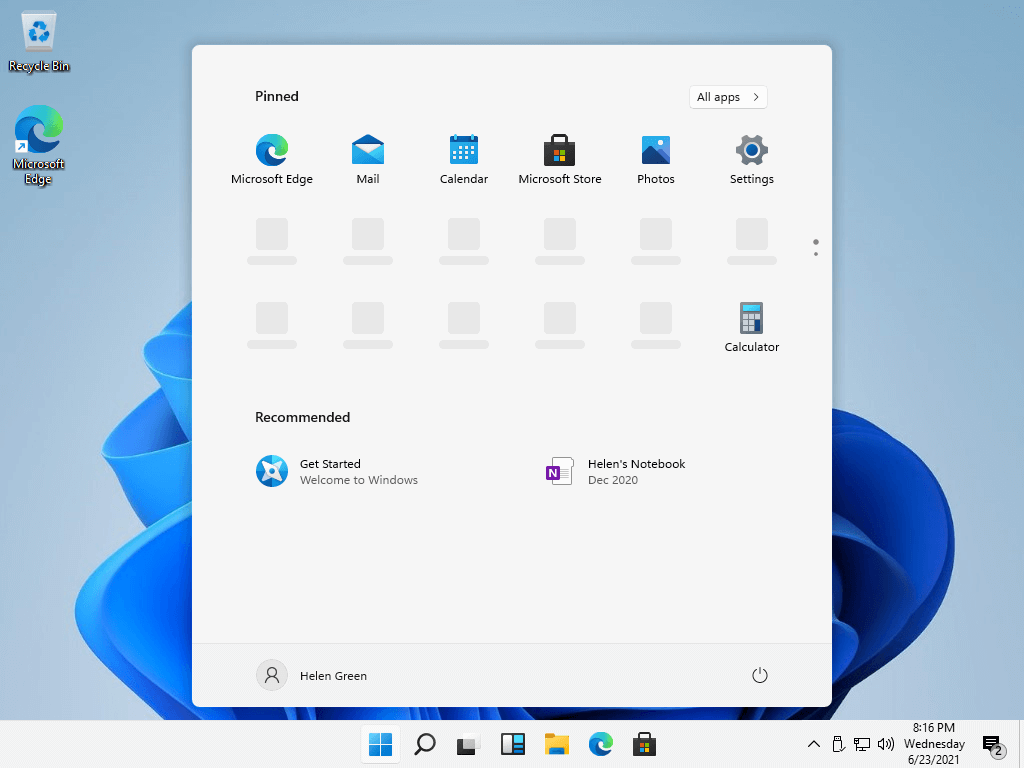 After successfully installed Windows 11, you will need to install a couple of Windows 11 software before enjoying this new Windows ecosystem, such as Windows 11 backup software, Windows 11 data recovery software, Windows 11 partition software, Windows 11 movie maker, Windows 11 video editor, etc.
Install Windows 11 FAQ
How large is Windows 11?
Does Windows 11 take up more space than Windows 10? Many users may wonder about the size of the new Win11. It is officially answered that Windows 11 require approximately the same amount of disk space as Win10. The required minimum storage for installing Windows 11 is 64 GB. Yet, during the upgrade process, extra space is required. Windows will clean up this extra disk space about 10 days after the upgrade is complete.
How long does it take to install Windows 11?
Downloading and installing Windows 11 will most likely take longer than a typical
Windows 10 feature update
. Personally, it costs me about half an hour for installing Windows 11, including making the settings before entering the desktop.
Can I install Windows 11?