Summary :
In Windows operating systems, problems with display and graphics are usual. This time we will introduce you to the issue – laptop white screen on the MiniTool website. How to fix white screen on laptop? A couple of solutions for this strange issue will be introduced to you.
When you start up a laptop from Lenovo, Dell, Acer, etc, you may find there is an appearance of a white screen and the laptop can't boot to the login screen, which is annoying since you couldn't use the laptop properly. The laptop white screen problem may be caused by a faulty graphics card, non-working display, malware/viruses, etc.
Now, let's go to see how to fix the white screen on laptop.
Tip: In addition, you may also be bothered by the white screen on computer monitor if you are using a desktop PC. The solutions are similar to a laptop's.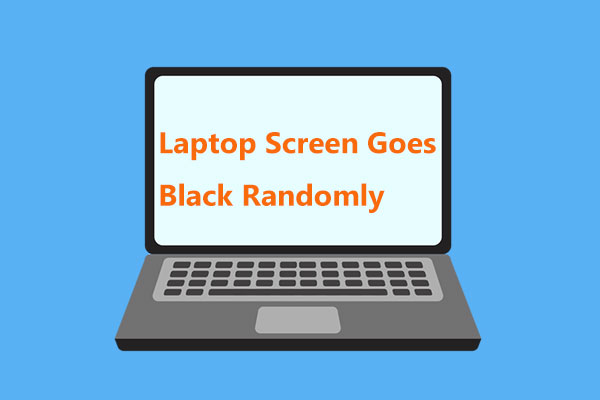 Laptop screen goes black randomly at any time? This post will walk you through some solutions to fix laptop black screen issue in Windows 10/8/7.
Laptop White Screen of Death Fixes
Run Some Hardware Checks
Faulty hardware can be a reason for Windows 10 white screen and it can be the display or graphics card. So, firstly you should have some checks.
To figure out if it is a broken laptop display, you can connect your laptop to an external display. If the issue still appears, it is not the problem with your laptop display.
If the laptop screen goes white as soon as you press the Power button, it is obvious that your graphics card goes wrong. So, you should consider a replacement.
Remove Your Battery from Laptop
This method appears to be easy but it is really useful. According to some users, many screen problems can be solved by simply removing the battery and restarting the PC again.
How to remove the battery? This should be done by following the laptop's instruction manual.
After removing the battery, make sure your laptop isn't connected to the power cable.
Press and hold the power button for at least 30 seconds.
Place the battery back to the cell box and turn on your laptop to check if you still get the white screen.
Scan for Malware and Other Malicious Software
Some users said that the laptop white screen problem can happen if the malicious software starts along with the Windows system. To remove the malware from your system, use a third-party anti-malware program and scan your computer, for example, Malwarebytes.
Since you are not able to run Windows normally when getting the white screen on computer monitor, it is necessary to go to safe mode by following the steps.
Prepare a boot disc or USB drive and boot the laptop.
In Windows 10, you can see a list of options. Go to Troubleshoot > Advanced options > Start Settings.
Click Restart.
Press the appropriate key to choose Enable Safe Mode with Networking.
Then, you can run the anti-malware to scan your laptop.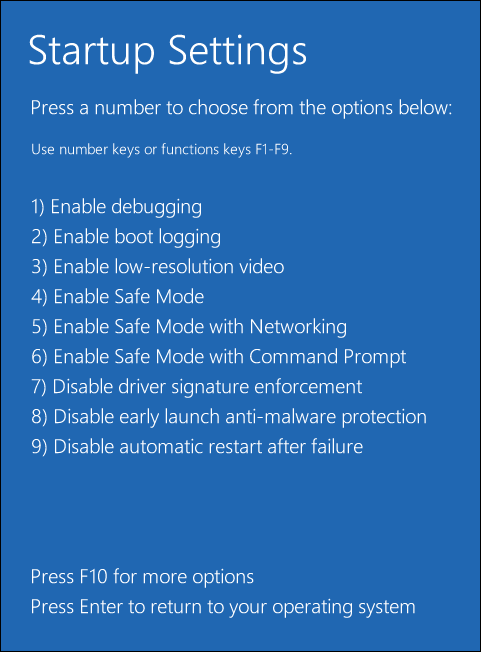 Run SFC Scan
If your Windows has some system-related problems, then the laptop screen goes white. So, you can perform an SFC scan to deeply scan and fix your computer for errors.
Similarly, you need to do this in safe mode since the PC is unbootable. In safe mode, run Command Prompt with admin privilege and then perform the sfc /scannow command.
Many users reported the issue - Windows 10 SFC scannow unable to fix files after installing July 9 updates. Now, Microsoft has confirmed this issue.
Final Words
Have you been bothered by the laptop white screen issue in Windows 10? How can you fix it? Read this post and try one of these methods above. Hope that at least one solution is helpful for you.