Summary :
Microsoft OneDrive has long been a popular choice for Personal Cloud Storage. Windows users prefer to use OneDrive to backup & sync their personal files (photos, documents, etc.). However, Microsoft will disappoint many of its users by releasing the announcement to end the support for OneDrive app on Windows 7/8/8.1 system.
Microsoft OneDrive End of Support Is Announced
What is Microsoft OneDrive?
Microsoft OneDrive, formerly called SkyDrive, is a wonderful file hosting service and synchronization service. It was firstly released in 2007 by Microsoft as part of its web version of Office. OneDrive offers an easy way for users to store personal files and settings in the cloud so that they are accessible on all users' devices. Microsoft officially described OneDrive as "One place for everything in your life. Easily store and share photos, videos, documents, and more - anywhere, on any device, free."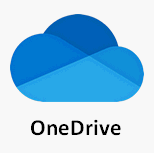 However, the bad news is that Microsoft OneDrive end of support is going to be reached in 2022. Till then, users won't be able to view and share files, documents, and photos with friends and family via OneDrive. Therefore, they have to find another method for backing up, syncing, and protecting the personal files.
OneDrive Sync Issues: The Name Or Type Isn't Allowed.
Tip:
You can also get a third-party tool to back up your system, disk, or data easily and update the backups regularly. But it's also possible that some important data are lost due to mistaken deletion or other reasons before you have a chance to back them up. In this case, you should immediately download the
MiniTool software
designed for data recovery on Windows/Mac; then, install and use it to scan your drive for lost files.
OneDrive End of Support Will Be Reached in 2022
Millions of older Windows systems users are disappointed when seeing the OneDrive end of support news. Microsoft announced that its OneDrive will not be compatible with the older Windows 7, Windows 8, and Windows 8.1 computers. And it gave more details on OneDrive end of life in a post on Microsoft Tech Community forum.
No update will be released to OneDrive desktop application on the devices running Windows 7, 8, and 8.1, starting from January 1, 2022.
The syncing of OneDrive desktop applications on Windows 7, 8, and 8.1 devices will be stopped on March 1, 2022.
Users' personal files won't be lost after Microsoft OneDrive end of support; instead, they should be uploaded or accessed directly on OneDrive for web via the Microsoft account. What you need to know is that the OneDrive end of life will not affect OneDrive apps for iOS and Android.
OneDrive keeps starting every time you reboot your Windows PC, asking you to login or create an account.
Microsoft's Suggestions to OneDrive End of Life
How to deal with the Windows 7 OneDrive end of support, Windows 8 OneDrive end of support, or Windows 8.1 OneDrive end of support? Here are Microsoft's official suggestions.
Windows 7, 8, and 8.1 users are advised to upgrade their operating system to Windows 10 or Windows 11 before the deadline arrives (Windows 11 is recommended since Windows 10 will also be going 'end of life' in 2025).
If you're one of the desktop application for business users, the support for Microsoft OneDrive will be aligned with the Windows lifecycle support starting from January 1, 2022. (Windows 8 has already reached its end of support on January 12, 2016; Windows 7 and 8.1 are now in the extended support and they won't stop getting security updates until January 2023.)
Is there other choice for Windows 7/8/8.1 users? Of course, they can continue to use the old system and find an alternative to the OneDrive app to use.
Do you know what to do in order to prepare for Windows 7 end of life? If not, the following article will be very helpful for you.
Why Microsoft Is Killing One Drive on Windows 7/8/8.1
Microsoft gives mainly 2 reasons for explaining why it decided to announce the end of support for OneDrive desktop application on Windows 7, 8, and 8.1.
One: Microsoft plans to focus resources on new technologies and operating systems.
Two: Microsoft needs to provide the most up-to-date and secure experience to its users.
Please make your choice in response to Microsoft OneDrive end of support.