Microsoft Surface Pro series is the most popular and well known of all the Surface PCs. It started an era and attracted a lot of followers. The news is out that Microsoft will add a new model to its product line: the Surface Pro 8. If you're curious about this, please read the following content provided by MiniTool to know about the release date, specs, features, and more.
What Is Microsoft Surface Pro? The Surface Pro is actually a series of 2-in-1 detachable laptops designed by and manufactured by Microsoft. On February 9, 2013, the first generation was released in the United States, Canada and China; later, on 23 May 2013, it was available for purchase in the United Kingdom and many other countries. Till now, the latest devices released in the Pro line are Surface Pro 7 and Surface Pro X.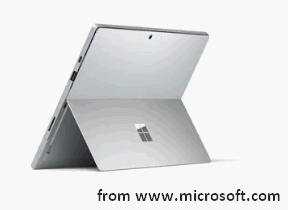 [Solved] Surface Pro Won't Turn on or Wake up from Sleep.
Surface Pro 8 Leaks
There are a lot of Surface Pro 8 rumors saying that the new product is coming out soon since it's been two years long since the Surface Pro 7 was shipped. In addition, there are some brand-new Intel chips ready to slot into a new model from Microsoft. It's no wonder users often have a feeling that a Microsoft Surface Pro 8 is due out any day. But the fact is the exact Surface Pro 8 release date is still not sure till now.
At present, all users' eyes are on the coming Surface Pro 8, so there are different kinds of Surface Pro 8 news now and then. But what we can know for sure is that Microsoft Surface Pro 8 should be expected to align more closely with Surface Pro X. Now that Windows 11 is out, you can expect Pro 8 to be the first to ship running the new system out of the box.
How To Download & Safely Install Windows 11 Insider Preview?
Tip: You'd better find a powerful and safe data recovery program that could work with Windows 11, so as to use it on the new Microsoft Surface Pro 8 laptop when it releases. After all, unexpected data loss disasters occur now and then to cause trouble when you're using a computer.
About the Surface Pro 8 Release Date
Till now, Microsoft still not announces the official release date for Surface Pro 8. But if you summarize the past experience, you'll find Microsoft often announces its minor updates (CPU upgrades) in Spring and holds the Surface events in New York City in Autumn (that also works for Windows 11 to be finalized). Many of the new Surface devices or significant overhauls to existing product lines were revealed in the fall events.
As a result, it's very possible that Microsoft will wait until the annual Surface Event to launch the Surface Pro 8 – in October or November this year. This will not only make sense for the launch of Windows 11, but also aligns its release with the holiday season (from November through January).
In addition, considering the supply chain issues (that has been found in the 5G iPad Pro), Microsoft may also reschedule the release of Surface Pro 8 to 2022.
Till then, the new product will be available for all current markets: United States, United Kingdom, Canada, France, Spain, Italy, Australia, Germany, New Zealand, Poland, Austria, Ireland, Switzerland, Belgium, Denmark, Portugal, Japan, etc. And even more may be possibly added later.
Surface Pro 8 Specs
The Surface Pro 8 is not out yet, so the accurate specs are unknown. However, we can guess some key specs according to the overall concept.
Operating system: Windows 11
RAM: 32GB
Processor: 11th Gen Intel Core i3, i5, or i7
Storage: 128GB to 1TB PCIe 3.0 SSD
Security: TPM 2.0, Windows Hello
Graphics: Intel UHD Graphics for i3 or Intel Iris Xe Graphics for i5 and i7
Colors: Platinum and Black
Surface Pro 8 Features
You may expect the following improvements and new features in Microsoft Surface Pro 8.
Removable SSD
Larger display (maybe 12.7 to 13 inches)
Dynamic refresh rate for a higher-refresh display
New Surface type cover to match Surface Pro X
New processors (Intel 11th Gen U-series) but without the 4GB RAM model
Wake on touch: you can wake up Surface Pro 8 simply by tapping the screen
Surface Pro 8 Price
What about the price? This is an important factor to consider when most people decide to buy a new device. The Surface Pro 7 is started at $749 for a Core i3 model while the Surface Pro 6 is started at $799 with a Core i5. So it's very possible that the Surface Pro 8 will be started at around $799. However, the processor type, RAM, SSD storage, and accessories could make huge changes in the price.