Many users have been complaining about the issue of MSI Afterburner not working in game. If you are also encountering the case on your Windows 10/11 PC, how can you get rid of it? It is easy to solve this issue if you follow the solutions mentioned by MiniTool Solution in this post.
MSI Afterburner Not Working Windows 10/11
MSI Afterburner is one of the most used graphics card software that is designed to monitor your hardware in real-time, overclock your GPU, set custom fan curves, modify a GPU's core clock & memory clock speeds, control the GPU's fan speed, and more. For most gamers who prefer to monitor the performance stats during games, MSI Afterburner is a must-have.
However, sometimes MSI Afterburner doesn't work on your Windows 10/11 PC, for example, MSI Afterburner doesn't apply overclock on startup. This is mainly due to game overlays, integrated graphics cards, general misconfigurations, and others. Now, let's move on towards fixing this issue.
Fixes for MSI Afterburner Not Working on PC
Disable NVIDIA Overlay
If you use NVIDIA Overlay on your PC, MSI Afterburner may be not working – the overlay offered by MSI Afterburner cannot run properly. To fix this issue, disable NVIDIA Overlay by following the steps below.
Related article: How to Disable NVIDIA Overlay in GeForce Experience?
Step 1: Type GeForce Experience in the search box and click the result.
Step 2: Click the gear icon at the top-right corner to open the Settings menu.
Step 3: Go to the General tab, locate the Share option with Allows you to record, stream, broadcast, and take screenshots of your gameplay, and move the slider to the left to disable it.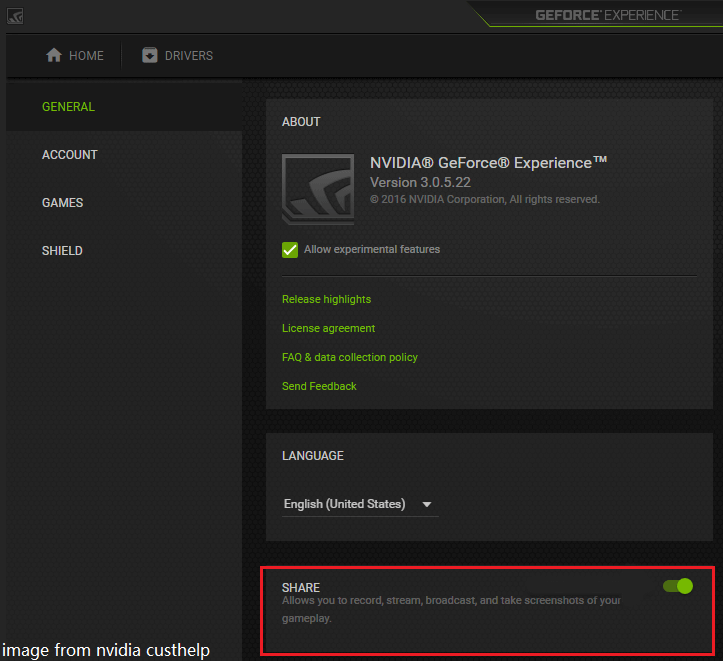 Step 4: Save the change and see if MSI Afterburner can work properly.
Disable Steam Overlay
Steam Overlay is yet another overlay that can lead to MSI Afterburner not working in game. To fix your issue, disable it.
Step 1: Go to the desktop, locate the Steam shortcut, right-click on it to open it on your Windows 10/11 PC.
Step 2: Navigate to the Library tab, locate the problematic game, right-click on it and choose Properties.
Step 3: Under the General tab, clear the box of Enable the Steam Overlay while in-game.
Step 4: Apply the change.
Run MSI Afterburner in Compatibility Mode
If you are using an old version of Windows 10, MSI Afterburner may not work on your PC. You can run this app in compatibility mode for old systems.
Step 1: Right-click on MSI Afterburner and choose Properties.
Step 2: Navigate to the Compatibility tab, check the box of Run this program in compatibility mode for and choose a Windows version based on your situation.
Add a Game Manually and Set Its Detection Level to High
If MSI Afterburner doesn't work in a specific game, you can manually add this game and set the detection level to high.
Here's what you should do:
Step 1: Launch RivaTuner on your PC. (RivaTuner is a free overclocking and hardware monitoring program. Rivatuner Statistics Server (RTSS), initially a companion software to RivaTuner, is bundled with MSI Afterburner.)
Step 2: Click the Add button at the bottom-left corner in the main window, locate the game's installation folder and add the .exe file.
Step 3: Locate Application detection level and set it to High.
Disable the Integrated Graphics Card
Using the external and integrated graphics card at the same time can cause MSI Afterburner not working. Besides, if your onboard graphics card is enabled even you are using an external one, the issue still appears. So, you can choose to disable the integrated graphics card to fix the issue.
Step 1: Reboot your PC and press F2, Del, or another key (the key varies depending on different PC vendors) to enter BIOS.
Step 2: Go to the Security tab to find Onboard Devices Configuration or a similar one.
Step 3: Locate Primary Graphics Adapter and press Enter. Choose PCI-E using the arrow keys.
Step 4: Exit, save the change and reboot your computer.
Uninstall and Reinstall MSI Afterburner
If these solutions above cannot work to fix MSI Afterburner not working, you can choose to uninstall this program for your Windows 10/11 PC via Control Panel. Then, go to download the latest version of MSI Afterburner online and install it on the computer.
Further Reading: Some Cases of MSI Afterburner Not Working
MSI Afterburner Not Showing Readings: If nothing is shown, go to uninstall MSI Afterburner from your PC, remove junk files and clean up your system. Besides, upgrade your GPU driver to the latest version and reinstall MSI Afterburner.
MSI Afterburner Not Downloading: If you cannot install the latest version of this app, you can install an old version and then upgrade it.
MSI Afterburner Sliders Not Working: You can uninstall this app completely including deleting its settings and then reinstall it.
MSI Afterburner not applying overclock: Disabling the integrated graphics card is useful to fix this issue. Besides, set the external graphics card to a default one.