What Is Outlook?
Microsoft Outlook is an app coming with Microsoft Office suite. It is a personal information manager software system developed by Microsoft. It mainly functions as an email client. Outlook also includes some other functions like calendaring, task/contact managing, web browsing, and more.
Microsoft Outlook also includes Office, Word, Excel, PowerPoint, and OneDrive integrations to help you easily manage/send files and connect with Teams, Zoom, and other online communication programs.
You can not only download Outlook for Windows 10/11 or Mac computer but also get the Outlook app downloaded for iOS and Android. Still, you can also sign in to Outlook on the web and use your account online. Check how to download and install Microsoft Outlook for Windows, Mac, iPhone, or Android below.
Microsoft Outlook Download for Windows 10/11 PC
In general, the Microsoft Outlook app is included with the Microsoft Office suite on Windows 10/11. If you've installed Microsoft 365 or Microsoft Office on your computer, then you can easily find and launch the Microsoft Outlook app.
To find and open Outlook on Windows, you can press Windows + S, type outlook in the search box, and choose Outlook app to open it.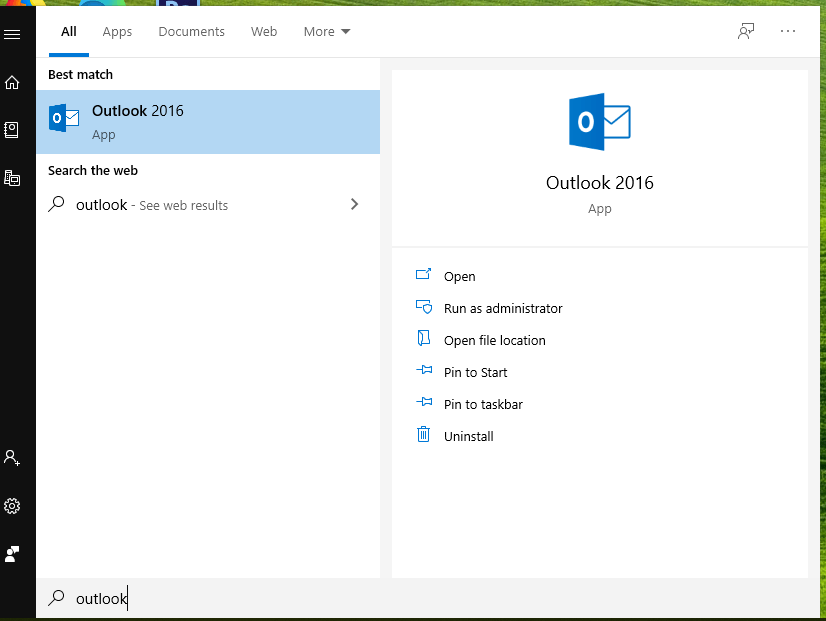 If you can't find the Outlook app on your PC, you can also manually download Outlook for Windows 10/11. You can go to Microsoft official website to search for an Outlook app to buy and install it for your Windows 11/10 PC. You can also download Microsoft 365 to get Outlook, Word, Excel, and more.
Is there a free version of Outlook for Windows 10/11? To get the Outlook app, you need a subscription to Microsoft 365. You may also find some third-party websites like https://microsoft-outlook.en.softonic.com/, https://www.filehorse.com/download-microsoft-outlook/, etc. to download Microsoft Outlook for free. But we don't know if those download sources are secure. You can distinguish by yourself. We advise that you respect the copyright of Microsoft products.
Download Microsoft Outlook for Mac
To download Outlook for Mac, you can go to Microsoft website to try or buy Microsoft 365. Or you can go to third-party websites like https://w2.outlook.com/getmac/, https://www.macupdate.com/app/mac/61376/microsoft-outlook, etc. to get Outlook app for Mac.
Get Microsoft Outlook for iPhone from the App Store
The Microsoft Outlook app is available on the App Store for iPhone, iPad, and Apple Watch. You can go to the App Store on your device to download and install the Outlook app for free.
Download Microsoft Outlook App for Android from Google Play Store
For Android users, you can open Google Play Store on your Android phone or tablet, search for the Microsoft Outlook app to download it for free for your device.
Use Outlook Web Version for Free
If you don't want to subscribe to Microsoft 365 or purchase the standalone Outlook program on Windows or Mac, you can use the web version of Outlook. Just go to Outlook official website in your browser to sign in for a free account and then use Outlook for free.
Bottom Line
This post gives a simple analysis of how to download Microsoft Outlook for Windows 10/11 PC, Mac, iOS, or Android. If you have any other computer issues, you can visit MiniTool News Center to find possible solutions.