PC power button not working is a common issue when turning on the machine. If you press that button but nothing happens, what should you do? Don't panic and you can follow these troubleshooting tips in this post from MiniTool to fix your issue. Without further ado, let's go to see them one by one.
Power Button Not Working PC
The power button on your computer is an essential component. When you press it, it can power on your machine to load the Windows operating system to the desktop so that you can deal with some things. However, sometimes you find nothing happens when pressing that button.
The reasons for PC power button not working are various, for example, power cable, the dirty power button or power source issues, faulty PSU, and more.
If you are bothered by this vexing issue, what should you do to get rid of the trouble? Follow the troubleshooting tips below.
How to Fix PC Power Button Not Working
Check Your Power Supply Unit
Power supply unit (PSU) is an important part of the computer that is responsible to convert the main AC to low-voltage regulated DC electricity. To know much information about PSU, refer to MiniTool Library - Some Basics You Should Know about Power Supply Unit.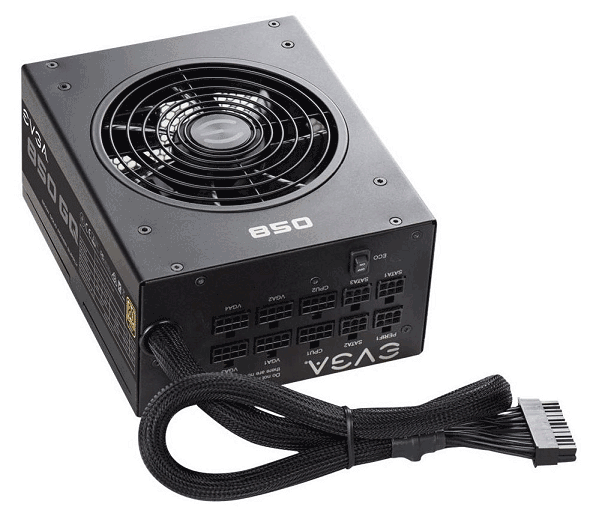 If you meet the issue of power button not working PC, you can perform a test to see if the PSU goes wrong. Here is a related post for you - How to Tell If PSU Is Failing? How to Test PSU? Get Answers Now. Besides, you should check cables and connections from your PSU to make sure they are connected correctly.
Clean the Power Button
If the debris enters into the power button, it may stop working. What you need to do is to clean this button. Special tools and professional know-how are required and if you don't know how to do it, go to ask an expert for help.
Remove the side panels, the front bezel, and top cover of the computer.
Spray contact cleaner on the power button.
Manually Turn On the Computer Without Power Button
When running into PC power button not working, you can try another way to turn on your computer – via the motherboard.
Find the power switch pins on the motherboard.
Touch these pins together using a conducting tool when connecting the PC to the power.
The motherboard can receive a signal to power on this PC and it can boot up.
You can shut down the PC by touching these pins together again.
Change the Power Button
When meeting the issue of power button not working PC, you can change the power button to see if it works to help you out.
Disconnect the PC power button connector from the motherboard.
Use a screwdriver to remove the plastic panel from the case.
Remove the power switch from the front panel power button. You need to force to break the seal if it is hard to remove the switch.
Buy a new power button and install it on your PC.
Conclusion
All these operations to fix PC power button not working are not simple. If you don't have computer skills, we recommend sending the PC to a repair shop to ask the expert for help. Or else, things may get worse after mistaken operations.
Tip: Besides the power button, the PC cannot boot up due to other reasons like system files corruption, blue screen, hardware issues, and more. To fix the issues, you can see our previous posts: