The following content from
MiniTool
mainly talks about how to search for the Gamertags/usernames/PSN ID accounts in three methods: through the online official website, by PS4 software and with other websites. The methods in this article also applies to PS5, PS3, PS2...
About PS4 Gamertag Search
Gamertag is just like a username since you can be called a user of Sony PlayStation (PS). So, PS4 Gamertag is the username of PlayStation 4 (PS4) users or players. But, a PS4 gamertag can be continued from (the same as) a PS3 gamertag when its owner was using PS3 before. Actually, the name can exist since the player started to use PlayStation if there is no change during the years.
However, the gamertag is officially called PSN ID (PlayStation Network Identification). According to PS, the PlayStation online ID makes you a part of a network of players with countless ways to play, connect and share online. Thus, the ps4 gamertag search is also a PSN ID search or PlayStation Network user search.
PSN Profile Search (PSN Lookup)
You can find a player's gamertag in its profile page, next to his avatar. Just click on My PlayStation on the upper left of the official page and select Profile in the drop-down menu. Or, just click the avatar on the upper right next to My PlayStation and you will see your gamertag in the drop-down.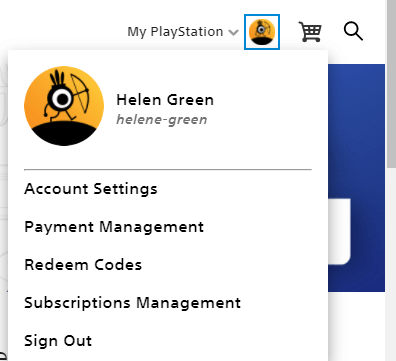 PS4 Gamertag Search Online
Whether you are a new member of PlayStation or an old player, you can search for players and make new friends from the official website of PlayStation playstation.com. Just click on the twin square smiley face icon on the upper right area and begin searching.
If the player you are going to search is someone you know (at least know his gamertag name), you can directly input his username into the column and the user will be displayed in the search result list below together with other players whose gamertag including the content you type in. If there is no result appear, you may consider that you have typed the name incorrectly or you mistake the name.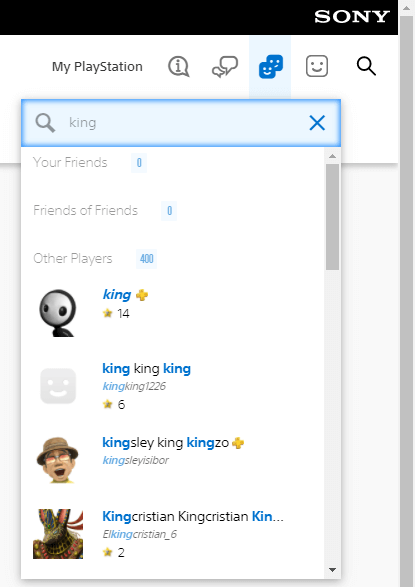 As for the search result list, there are three classifications: Your Friends (shows your friends' gamertags that containing the name you enter), Friends of Friends (lists the PS4 names of players who are the friends of your friends, they can be called your indirect friends) and Other Players (other game players whose gamertags match your requirement). The matched gamertags will be listed in the rank of correlation. That is, the PS4 username that matches your search most will be listed in the first place of the result.
Tip: The search feature is only available when you are signing in your PS account.
Related article: New! Xbox Gamertag Search for Profile in Three Ways
PS4 Gamertag Search Through PS4 System
Besides, you can also do the PS4 gamertag search on the PS4 APP.
#1 From Who to Follow
On your PS4 system, navigate to Friends > Follow > Who to Follow. There, you are able to find players of similar interests as you, featured accounts and trending verified users.
Tip: You can also use the search utility in the Friends screen on the top.
#2 Via Players Met Online
On the PS4 system, go to Friends > Players Met. There, you can view a bunch of PSN IDs you have recently played with who are not on your friend list.
PlayStation Gamertag Search from Third-Party Website
Finally, you can lookup PS4 gamertag relying on a non-official website such as https://psnprofiles.com/. There, you can not only search out the game players you want to find but also check the leaderboard for the rank of trophies, game ranks, game sessions, etc. note that the data is always changing.
Related Articles