Sometimes, Slimware Driver Update Utilities is classified as a potentially unwanted program (PUP) and bulky software. If you don't want to use Slimware Driver Update anymore, you can choose to uninstall it. Now, you can read this post from MiniTool to get the details.
Slimware Driver Update
Slimware Driver Update Utilities is software that is classified as potentially unwanted programs (PUP) and bulky software. It is claimed that can solve your system problems and update your drivers.
After downloading and installing, it will trigger error warnings and notifications, and prompt you to perform operations on FIX Things, such as updating drivers, repairing registry warnings, etc. However, once the user initiates the process, it will require you to register the software and pay for it.
How to Uninstall Slimware Driver Update
Now, let's see how to uninstall Slimware Utilities on Windows 10. There are 3 ways available.
1. Use Control Panel
The first method for you is to use Control Panel to disable Slimware Driver Update. Here is the tutorial:
Step 1: Open the Control Panel application and navigate to the Programs and Features section.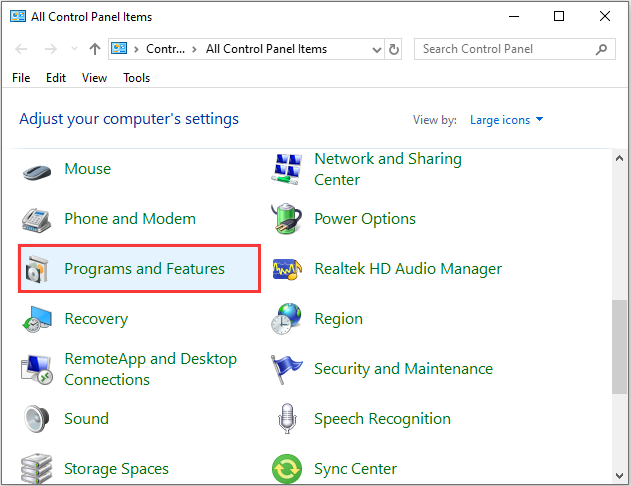 Step 2: Right-click Slimware Driver Update Utilities and click Uninstall/Change. Then click Yes to allow this app to make changes to your device.
Then, you should follow the on-screen instructions to uninstall it. After that, you have uninstalled this program successfully.
2. Use Task Manager
The second method to uninstall Slimware Driver Update Utilities is by using Task Manager. You can follow the steps below:
Step 1: Open Task Manager and go to the Startup tab.
Step 2: Find Slimware Driver Update Utilities and right-click it to choose Disable.
Step 3: Restart your computer and you have disabled Slimware Driver Update Utilities successfully.
Tip: You should always keep your software up to date, as many of the updates include security patches that are very important to keep your data safe.
3. Perform a Clean Boot
Performing a clean boot can help you start Windows through a minimal set of drivers and startup programs, which can help you uninstall Slimware Driver Update Utilities. To perform a clean boot, you need to do:
Step 1: Type msconfig in the Run box(pressing the Windows +R keys), and press Enter.
Step 2: Then go to the Services tab. Check the Hide All Microsoft Services box.
Step 3: Now, click the Disable all button, and click Apply to save the change.
Step 4: Navigate to the Startup tab and click Open Task Manager.
Step 5: In the Task Manager tab, select the first enabled application and click Disable. Here you need to disable all enabled applications one by one. After disabling all programs, close Task Manager and click OK.
Afterward, you can restart the computer to check the issue. If the alert doesn't occur when in a clean boot state, then it indicates that one of the programs was causing the error.
Final Words
To sum up, this post introduced how to uninstall Slimware Driver Update Utilities. If you want to do that, you can try the methods mentioned above. In addition, if you have any different ideas to fix this problem, please share them in the comment zone.