This essay written by MiniTool Official introduce you altogether 6 Discord soundboard software or bots. You can pick one based on your own needs. Also, it shows you how to make a soundboard for Discord.
Soundboard, in the music field, refers to the surface of a string instrument that the strings vibrate against, usually via some sort of bridge. Many string instruments incorporate soundboards, such as pianos and guitars. The resonant feature of the sound board and the interior of the instrument increase the loudness of the vibrating strings greatly. (from Wikipedia)
Instead of the physical structure of a string instrument, the soundboard we will talk about here is a kind of computer program that helps other applications (e.g. Discord) to produce special sound effects. Thus, it will make your Discord chatting more interesting.
Generally, the soundboard for Discord is a type of sound tool to create special voices for Discord software.
Soundboards for Discord
Resonance
EXP Soundboard
Voicemod
Blerp
RickBot
The Discord Soundboard
Soundboard App for Discord
Below are some of the best soundboards for Discord. You may already hear of them before.
#1 Resanance
Resanance is a free soundboard for Discord to pump some dank tunes, play your hottest mixtape, or annoy your friends with the loudest of sounds. It is compatible with Windows 10/11, Windows 7, and Windows 8.1/8 of 64 bit. Besides Discord, Resanance also works with Skype, Zoom, Teamspeak, Curse, and so on.
Features of Resanance
Support to play mp3, flac, wav, and ogg files
Support to play to multiple devices simultaneously
Useful hotkeys and buttons
Support to control device volumes separately
Works in all games
#2 EXP Soundboard
EXP soundboard supports almost all MP3s and WAVs. Its sounds can be triggered with custom keyboard hotkeys and played through up to two outputs like your speakers and virtual audio cable. EXP also enables your microphone to pass into the virtual audio cable when allowing Mic Injector. Besides, it incorporates a save utility.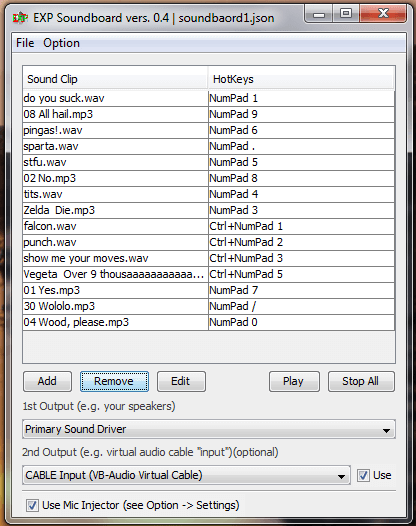 Features of EXP Soundboard
Easy to use
Embedded with converting tool to convert nearly any audio file into a compatible one
Customized shortcuts
#3 Voicemod
Using Voicemod, you can spice up your Discord party chat with sounds and effects. No matter you simply have fun with friends or try to level up your roleplaying session, just press certain buttons and you will get wonderful reactions.
Features of Voicemod
Ever-expanding sounds
Customizable sounds with MP3 or WAV files
Mix preset and custom soundboard options for roleplay games
Soundboard Bots
Below are some popular Discord soundboard bots. Choose one that suits you.
#4 Blerp
Blerp is an online sound sharing platform that you can integrate into Discord via its bot. it enables you to select from its over 1 million sound bites. For sound memes, you can search on their servers for the ones you want. Moreover, you are able to upload your own sound clips onto Blerp's servers.
#5 RickBot
RikcBot is an all-purpose meme bot that you can rely on for sharing clips, soundbites, and GIFs in Discord. It also supports custom soundboards that you can manage on the RickBot dashboard. Moreover, RickBot can play Spotify playlists so you can curate your server's soundtrack.
#6 The Discord Soundboard
Besides sounds, The Discord Soundboard allows you to add music to Discord channels as well. It supports playing YouTube videos; so that you can access the various kinds of music on YouTube. What's more, you can also choose local music files and play them with this soundboard bot.
How to Use a Soundboard for Discord?
How to play soundboard through Discord? In general, you need to route your mic through a virtual audio device to play soundboard on Discord. Below is a detailed guide teaching you the way to apply soundboard on Discord.
Set Soundboard for Discord
Select and install a virtual audio device.
Set CABLE Output as your Discord mic.
Route your mic through your virtual audio device
Step 1. Select and Install a Virtual Audio Device
To set up a soundboard for Discord, first of all, you have to choose a virtual audio device like VB-CABLE, download, and install it on your PC.
Tip: If your soundboard Discord is Resanance or Soundpad, you already have VB-cable installed when installing the soundboard.
Step 2. Set CABLE Output as Your Discord Mic
Open Discord, go to User Settings > App Settings > Voice & Video > INPUT DEVICE and select CABLE Output. Then, every sound playing on your machine will be heard by people in Voice Chat. Yet, since you have changed your input device, nobody can hear your mic. Let's continue to fix the problem!
Step 3. Route Your Mic Through Your Virtual Audio Device
In Windows, go to Settings > System > Sound. Under Input, choose your input device as Microphone. Then, click Device properties underneath.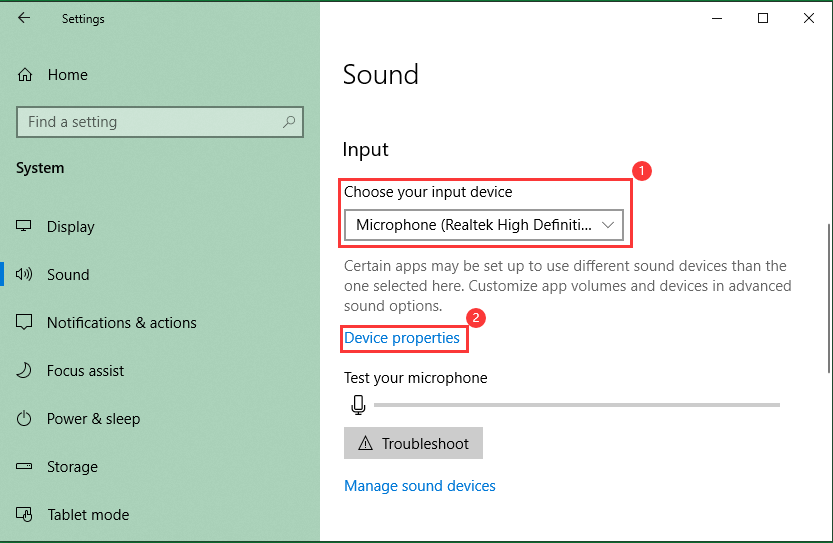 In the Device properties, click Additional device properties. Then, in the pop-up window, move to the Listen tab. There, check Listen to this device and choose CABLE Input under Playback through this device.
Finally, you are done! Your soundboard for Discord and all other desktop audio will play straight to your Voice Chat and so will your microphone.
Read more