Do you want to make your computer faster? I bet the answer of all users would be a yes. Today, I'm going to focus on giving you useful tips on how to speed up your computer. You may backup your important data and then try to boost your PC at once.
Is Your Windows 10 Getting Slow
As the latest operating system of Microsoft, Windows 10 has a fast speed, quicker than the previous operating systems. Yet, a vast number of features are included in Windows 10 and will take up many system resources. This brings a slowdown to the system speed. Besides, the bloatware and temporary files will be increasing as time goes by, and they will lead to an obvious decrease in the speed.
If you want to change this situation and speed up Windows 10, you may need to take some measures to delete the unnecessary files and to improve the settings of your computer. As for how to do exactly, I'll give some tips in the next part. Please keep reading.
How to Make Windows 10 Faster
Here, I'll mainly introduce four ways to speed up computer.
One: Restart Computer
Restarting computer is the most direct and easiest way people could think of when experiencing a slow speed. This is especially useful when people have kept their machines running for a few days, even weeks at a time.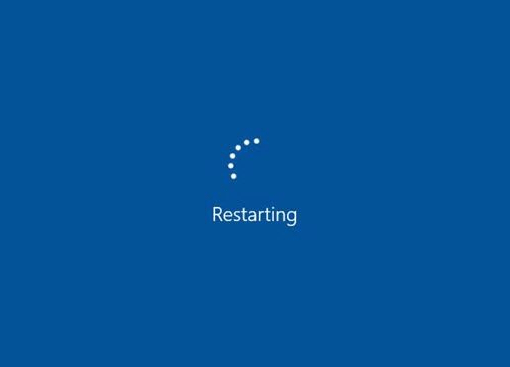 By default, Windows 10 will let the display to sleep at fixed time automatically. Yet, any applications, programs and processes will continue to work even if the display is set to sleep. Besides, users can choose to change the settings to cancel automatic sleep mode. That is an important reason to slow down your computer.
Two: Run Disk Cleanup
As I have mentioned, if there are too many junk files on your Windows 10 computer, the speed will also be affected. At this time, you are supposed to delete the unnecessary files completely so as to get more free space and achieve a faster speed.
Disk Cleanup is a built-in tool designed to release disk space on a computer's hard drive by deleting certain files. You can run this computer maintenance utility to delete files so as to make your Windows 10 run faster effectively.
Disk Cleanup Empty Downloads Folder In Windows 10 October 2018 Update.
Three: Update System
As you know, Microsoft keeps releasing updates for their operating systems for the sake of improving performance and fixing common bugs. Some of the updates are very important since significant changes may be included.
Therefore, I advise you to update your system when necessary to speed up your Windows 10.
Open Cortana in search bar and type "update".
Find "Check for updates" from the search results.
Click on it and click on the "Check for updates" button in the pop-up window.
Update your system if there is major update.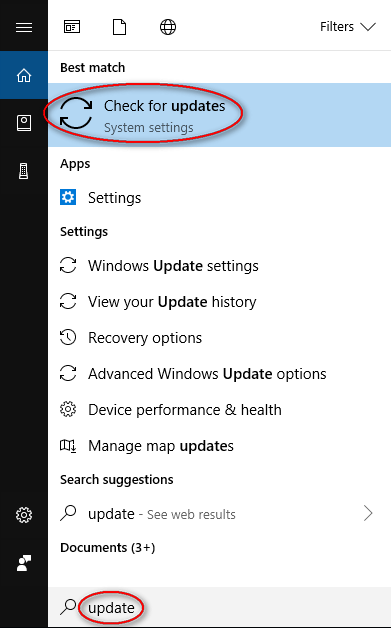 Warning: You must remember to save and backup your important data before doing this!
What if files are lost after Windows 10 update? Please read this to know how to recover:
Four: Check for Viruses and Spyware
The built-in Windows Defender or a third-party application is required to do the virus & spyware check job. Please run the certain tool immediately when you discover a decrease in the system speed; if any virus or spyware is detected, please remove it from your computer quickly and completely.
Click to know how to recover files deleted by Windows Defender.
Other Quick Skills to Boost Your Windows 10
Method 1: change Windows 10 settings.
Disable transparent effect.
Choose to "Adjust for best performance" to turn off special effects.
Disable unnecessary Startup programs.
Toggle off "Get tips, tricks and suggestions as you use Windows"
Change power plan to Maximum Performance.
Turn off search indexing
Method 2: add more RAM or install SSD startup drive.
Method 3: make sure to reduce the boot menu time-out.
Method 4: remove bloatware completely.
Method 5: click to troubleshoot common computer problems.