Summary :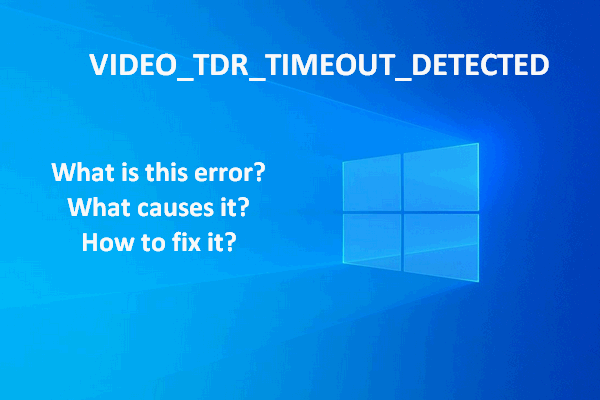 The VIDEO_TDR_TIMEOUT_DETECTED is a common error occurs now and then on Windows 10 (or other Window systems). Many reasons could cause this error to show up on PC screen, including GPU driver problems. MiniTool Solution summarizes the popular causes of this error for you and offers some effective solutions to fix it.
What Is VIDEO_TDR_TIMEOUT_DETECTED
VIDEO_TDR_TIMEOUT_DETECTED is a bug check error that comes with a value of 0x00000117, so it's also known as error code 0x117. The VIDEO_TDR_TIMEOUT_DETECTED error shows up on your PC screen when the display driver failed to respond in a timely fashion. It's one of the common BSOD (Blue Screen of Death) errors that have bothered many users around the world.
There are other VIDEO_TDR_TIMEOUT_DETECTED errors you may meet in addition to 0x117: nvlddmkm.sys VIDEO_TDR_TIMEOUT_DETECTED, dxgkrnl.sys Microsoft corporation VIDEO_TDR_TIMEOUT_DETECTED, VIDEO_TDR_TIMEOUT_DETECTED Windows 7, etc.
How to fix VIDEO_TDR_FAILURE nvlddmkm.sys on Windows 10?
Tip: Please note that your important data saved on your computer will be put at risk when errors occurred on it. Therefore, you should prepare a powerful data recovery tool that could deal with various data loss situations and use it immediately when valuable data get lost from your device.
VIDEO_TDR_TIMEOUT_DETECTED Parameters
You may see the following parameters coming with VIDEO_TDR_TIMEOUT_DETECTED (the BSOD error):
1: The pointer to the internal TDR recovery context, if available.
2: A pointer into the responsible device driver module (for example, the owner tag).
3: The secondary driver-specific bucketing key.
4: Internal context dependent data, if available.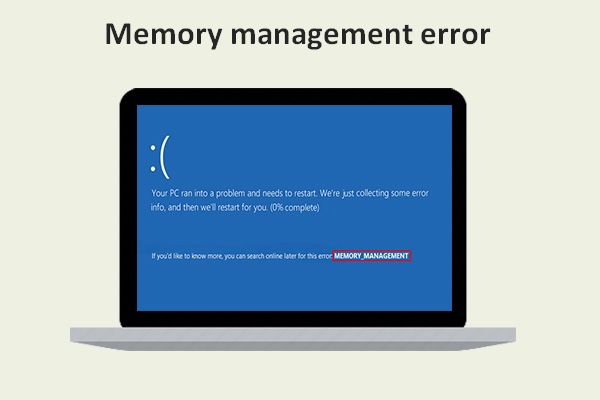 The Windows memory management error occurs frequently on the computer's blue screen due to different reasons.
What Causes Error 0x00000117
Your system may be frozen or hung up completely when it is processing an end-user command or operation. This will then lead to the common stability problem in graphics. It seems to be the root cause of VIDEO_TDR_TIMEOUT_DETECTED error 0x00000117.
What are the possible causes of VIDEO_TDR_TIMEOUT_DETECTED?
GPU is busy processing intensive graphics operations while users are playing games.
The display drivers (video card drivers) are faulty/outdated or have been damaged/corrupted somehow.
Your hardware is incompatible, improperly installed, or failed due to overheating, power supply issues, or bad memory.
The software is installed improperly or is incompatible with your computer.
Some registry keys in the Windows Registry are broken or damaged.
Some system files relevant to the process you're trying to carry out are damaged or missing.
The internal hard drive on your PC runs into errors suddenly.
Virus or malware is attacking your system quietly.
Problems will show up on your computer if the system files are missing or corrupted, so I'd like to teach you how to repair system files.
How to Fix VIDEO_TDR_TIMEOUT_DETECTED on Windows 10
If you encounter VIDEO_TDR_TIMEOUT_DETECTED, you should try to restart your Windows 10 computer before doing anything else.
Windows will try to detect the problematic frozen or hang situations and then dynamically recover a responsive desktop for users. The detection and recovery process is known as Timeout Detection and Recovery (TDR) and the default timeout is 2 seconds. If you see the message "Display driver stopped responding and has recovered", it means the recovery process is finished successfully.
Update Graphics Card Driver
Right click on the Start button or press Windows + X.
Select Device Manager.
Look for the Display adapters column and click on the arrow to expand it.
Locate your graphics card and right click on it.
Select Update driver.
Choose Search automatically for drivers in the pop-up window.
Wait and follow the on-screen instructions to finish rest steps.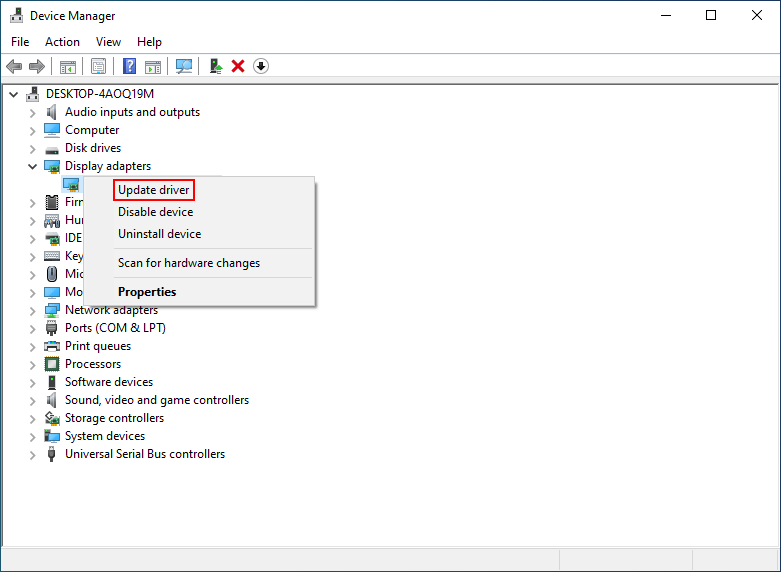 If update didn't work, you can also try to downgrade the graphics card driver:
Open Device Manager.
Expand Display adapters.
Right click on the graphics card.
Select Properties.
Click Roll Back Driver.
Restart your computer.
Modify TdrDelay Registry Key
You can edit the TdrDelay Registry key to increase TDR timeout Windows 10:
Right click on Start and select Run.
Type regedit into the textbox. Then, click OK or press Enter.
The Registry Editor will open and you'd better back up the registry in case of any mistakes: click File -> select Export -> choose a storage location -> give a file name -> click Save.
Navigate to HKEY_LOCAL_MACHINE\SYSTEM\CurrentControlSet\Control\Graphics Drivers.
Look for the TdrDelay DWORD value in the right pane. If you can't find TdrDelay, you need to create it: right click the empty space -> select New -> select DWORD (32-bit) Value -> type TdrDelay to set it as the new name.
Double click on TdrDelay and change the Value data to 8, or even 10.
Click OK and close Registry Editor.
Download Start Menu Troubleshooter For Windows 10 & Fix Problems.
Check Hard Drive for Errors
Use CHKDSK command:
Press Windows + S.
Type cmd.
Select Run as administrator.
Type chkdsk c: /f /r /x and press Enter.
Press Y if it asks for your confirmation.
CHKDSK Deletes Your Data? Now Recover Them In Two Ways.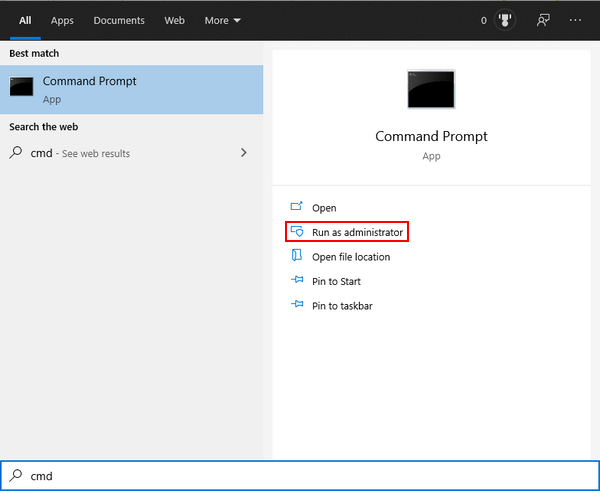 Also, you can run the System File Checker and execute the Restorehealth command.
Other useful fixes for VIDEO_TDR_TIMEOUT_DETECTED:
Update your system
Do a fresh installation
Perform a system restore
Turn off fast startup
Uninstall new software/hardware
Start in safe mode and check for memory problems
Overclock graphic card
Underclock RAM
Check the cooling device and clean dust