What is virtualization?
In computing, the word virtualization refers to the action of running several computer systems virtually on the same local device. Virtual technology started in 1960s; by virtue of it, you can create a virtual version of storage devices, computer hardware platforms, and computer network resources.
MiniTool software also works great in various virtual systems.
VMware vs VirtualBox
VMware Workstation vs VirtualBox: Brief Introduction
Let's begin with the two most popular virtualization tools: VMware vs VirtualBox.
VMware: VMware Inc. has been devoting itself to cloud computing and virtualization software and services all these years. The VMware Workstation is very useful and used widely around the world; it is a hosted hypervisor for both x64 versions of Windows and Linux operating systems.
VirtualBox: developed by Oracle Corporation, the Oracle VM VirtualBox is a free and open-source hosted hypervisor; it is prepared for x86 virtualization and can be installed on many platforms, including Windows, macOS, Linux, and so on.
What can virtualization tool do for you?
Test software, applications, and programs in different operating systems.
Configure and control the encrypted corporate desktops for employees who work remotely or using their own machine.
Get the legacy programs that require older operating system to run properly.
Etc.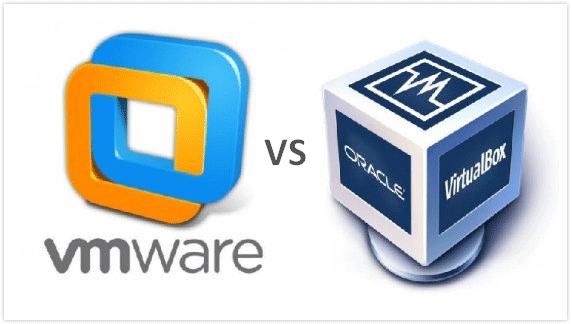 Microsoft Announced Windows Virtual Desktop In late September 2018!
But which one should you choose, VMware or VirtualBox? Let's take a look at the differences between them.
VirtualBox vs VMware: Differences & Similarities
Aspect 1: host operating systems.
VirtualBox: Oracle VirtualBox is a cross-platform solution; it gives support to a lot of platforms, including Windows, macOS, Linux, FreeBSD, Solaris, and OpenSolaris.
VMware: Compared to VirtualBox, the compatibility of VMware is a little bit limited. The VMware Workstation and VMware Player can only support Windows and Linux; if you need to use it on a Mac device, you'll need to get VMware Fusion.
All in all, VirtualBox gives support to more host operating systems.
How to recover data from a VMware disk?
Aspect 2: user interface.
VirtualBox: the Oracle VM VirtualBox Manager is provided with a convenient graphical user interface (GUI). Besides, VirtualBox offers VBoxManage as a powerful command line interface (CLI) to help users access all of the features and settings of the virtualization engine. This is even more amazing since some settings are not available in the graphical user interface.
VMware: VMware Workstation also provides a convenient graphical user interface; it's very user-friendly. In addition, it offers the vmrun command line to help manage the virtual machines. What's more amazing? You are allowed to use vmware command together with appropriate options sometimes to start Workstation, start a VM, switch to a full screen mode, or do something else.
VMware Fusion: since VMware Fusion is designed for macOS users, its GUI is different from that of VMware Workstation. Though the tabs to switch between VMs and the left pane disappeared in VMware Fusion, the vmrun command-line utility is still available.
NetApp Releases Virtual Desktop Infrastructure For VMware.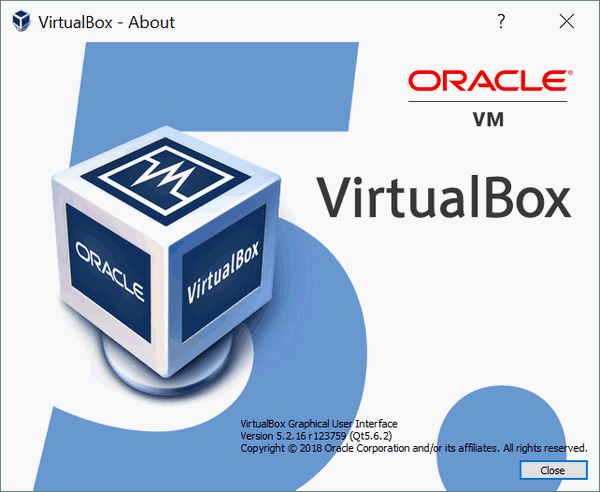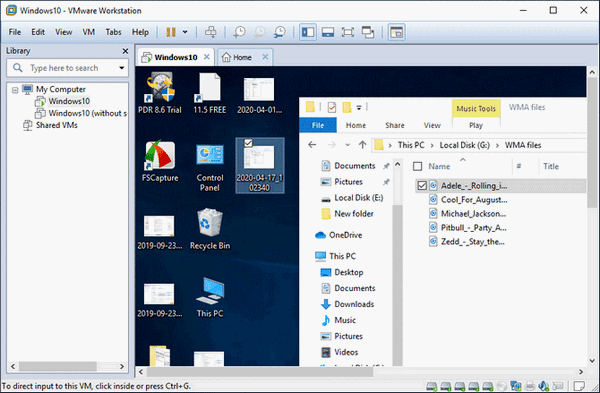 Aspect 3: shared folder.
VirtualBox, VMware Workstation, VMware Fusion, and VMware Player share one thing in common: they all have a shared folder. You are allowed to create a shared folder in the host operating system by using any of these virtualization tools; in this way, you are able to transfer files from a host OS to a guest OS (or vice versa) conveniently as long as the network connection is good.
What can you do if the shared folder is deleted or files are missing from it?
Other similarities:
What else VirtualBox and VMware products (except VMware Player) share in common is snapshots. They all allow users to create more than one snapshot in order to restore the VM state when necessary.
In addition, both VMware and VirtualBox give support to USB devices, 3D graphics, linked clones, shared storage (iSCSI), and so on.
If This Can't Help You With Free USB Data Recovery, Nothing Will!
Difference:
Another difference between VMware Player versus VirtualBox is how they display windows of the guest applications with VMware Unity and VirtualBox Seamless Mode.