It really doesn't matter if you haven't heard of NVRAM before and don't know what it does on your Mac. This article provided by MiniTool will introduce this item to you and explains its function. What's more, it will tell you the reasons to do NVRAM reset and how to reset NVRAM on Mac step by step. Hope this page is helpful for you.
What Is NVRAM
The full name of NVRAM is Non-Volatile Random-Access Memory, which refers to a small amount of memory on Mac to keep certain settings data without applied power. It keeps control of much information for your system to use before it starts up: volume settings, keyboard settings, brightness, screen resolution, language information, time information, boot device settings, and so on.
NVRAM is in contrast to DRAM (Dynamic Random-Access Memory) and SRAM (Static Random-Access Memory), which can only be used to store data when power is applied.
NVRAM it is the updated terminology on Mac for PRAM (Parameter Random-Access Memory). So resetting NVRAM and resetting PRAM is basically the same thing.
Tip: You'd better get a reliable data recovery tool for your Mac computer in case that the valuable data get lost unexpectedly.
Why Do You Need to Do NVRAM Reset
In short, NVRAM controls the configuration and performance of your Mac computer. And a NVRAM reset is necessary if your Mac is not working in the way you expect it to be. In other words, you'll need to reset NVRAM at once when you start to find that the Mac computer behaves abnormally.
If your NVRAM is corrupted for some reason, you'll be going to encounter Mac glitches, Mac misbehavior, random shutdown, and even restart loop. What's more, the damaged NVRAM will prevent your system from booting normally and successfully.
NVRAM-related Issues
When do you need to do NVRAM reset MacBook or NVRAM reset MacBook Pro? There are some common problems you may meet while using your Mac. When any sign appears, you need to perform PRAM reset Mac.
Mac is running slow or freezing.
The time zone or clock is not correct.
The Bluetooth or Wi-Fi connection is failed.
Mac can't start up correctly.
Mac keeps restarting or shuts down randomly.
A question mark appears on the screen before Mac boots up.
The display is unresponsive or works strange.
The mouse/keyboard is not working properly.
You can't hear any sound even if the volume is turned up.
You failed in connecting an external display/hard drive to your Mac.
The external drive is not showing up on Mac after it's connected properly.
Mac Reset PRAM
How to reset PRAM? It doesn't matter if you don't know whether you have PRAM or NVRAM, the steps to reset NVRAM or reset PRAM on MacBook Pro, MacBook, or other models are the same.
How to Reset NVRAM on Older Mac
Follow this if you're using an older Mac without an Apple T2 Security Chip:
Shut down your Mac completely.
Disconnect all unnecessary peripherals like the USB drives.
Press the Power button on your keyboard.
Press and hold Command + Option + P + R immediately.
Keep holding these keys until you hear the startup sound for the third time or after 20 seconds.
Release the keys and turn on your Mac.
Go to check Date/Time, Display, and the Startup Disk in System Preferences.
How to Reset NVRAM on Newer Mac
Follow this if you're running a newer Mac that has a T2 Chip:
Turn off Mac.
Remove all external drives that are unessential.
Press the Power button.
Press Command + Option + P + R.
Release them when the Apple logo appears and disappears for the third time or after 20 seconds.
Check the System Preferences related settings.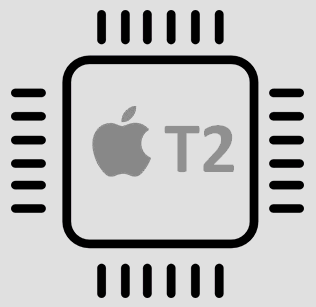 Reset NVRAM Terminal
What if NVRAM reset not working? You should try to use Terminal to reset NVRAM Mac.
Close all the running applications on your Mac.
Click Finder -> select Utilities -> choose Terminal.
Type nvram ​-c into the Terminal window.
Press return/Enter.
Type the correct administrator password if you're asked to provide.
Restart Mac.
Attention: does resetting NVRAM delete data?
No!!! NVRAM reset doesn't delete any data from your Mac, and no other tools or repair experience is required. Please read this page if you need to recover lost data from Mac.