Windows 11 2022 Update Is Available
Microsoft rolls out the first big update for Windows 11 today (September 20, 2022). It is dubbed the 2022 Update. But it is commonly known as version 22H2. We believe that many users have been looking forward to this update for a long time. What's new in Windows 11 22H2? You must want to know the answer. In this post, we will tell you the new features and enhancements in this Windows 11 update.
New Features in Windows 11 2022 Update
A New Task Manager
Task Manager in Windows 11 2022 Update is updated, modernized, and enhanced. You still can find all the standard functions in it. But the interface is modernized: the dark mode is available now (keep consistent with the color of the system) and the shading for the resource usage columns under the Processes tab can use your specified accent color.
Efficiency Mode is available under Processes. You can enable this mode for certain processes to reduce power usage. Certain processes like Microsoft Edge using similar techniques will show a leaf icon in their Status column. You should notice this.
Drag and Drop in Taskbar
The drag and drop feature has been removed in the initial release of Windows 11. But users like this feature very much. Microsoft has received this feedback and made this feature appear again in this new Windows 11 2022 Update.
After upgrading to Windows 11 version 22H2, you can drag and drop files, images, and other things to taskbar icons.
However, if you see a circle with a line through it while you are dragging something to a taskbar icon, it implies that you can't drag and drop it.
Moreover, you still can't move the taskbar position directly.
Tabs in File Explorer (Introduced in October)
The File Explorer tab feature is a new feature. With the tabs in File Explorer, it will be easy to switch between two tabs.
Snap Layouts Improvements
Snap layout is the new feature in Windows 11. Now, this feature is improved with some advancements and new features.
When you move a window to the top of the desktop, you will see a handle at the top of your screen. Then, you can drag the window to the handle and select a location for it in the Snap Layouts grid. A fuzzy area on the desktop is the area you choose.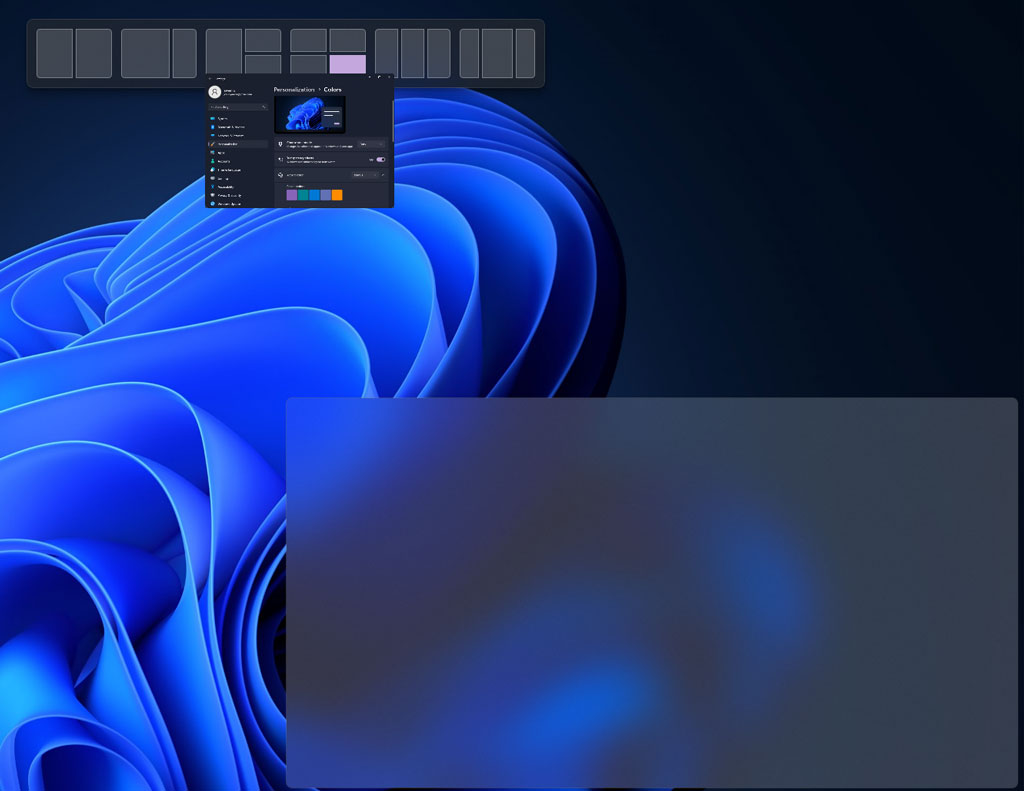 You can control Snap Layouts using your keyboard: press Windows + Z to call out the Snap Layouts grid with numbers. You can press a number on your keyboard to select your needed location.
The system can remember the Snap Groups you configure and display them when you move your mouse over a taskbar icon. So, it is easier to switch back and forth between groups of windows.
Start Menu Improvements
Folders for application shortcuts in the Pinned area of the Start menu are also back in Windows 11 2022 Update.
You can drag a shortcut to another one in the Pinned area, then a new folder will be created. After that, you can drag and drop other icons to that folder if needed.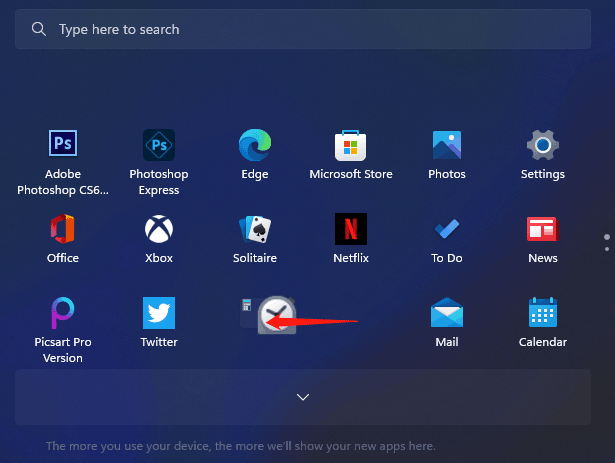 If you want to remove an icon from a folder, you need to click (just one left-click) the folder to open the folder and drag the target icon outside the folder. To remove all icons in the folder, you need to remove the icons one by one.
After opening the folder, you can also click Edit name to edit a name for that folder.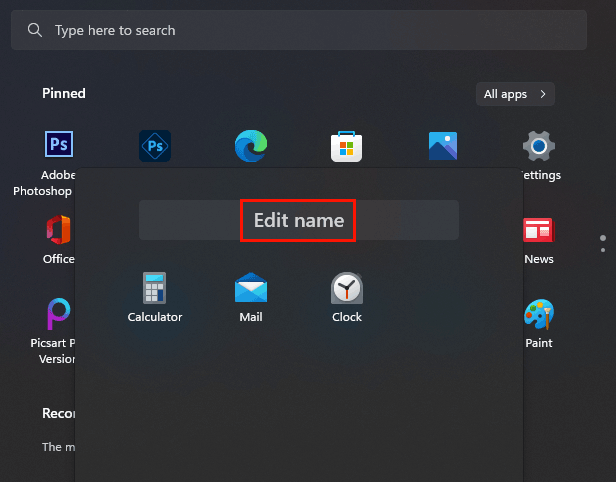 Additionally, you can select another layout format for the Start menu. You can go to Start > Settings > Personalization > Start, then choose to see more pinned apps or more recommended items.
Bluetooth Device Connections via Quick Settings
Windows 11 Quick Settings is also changed. Now, you can see Bluetooth devices, and connect/disconnect them without opening the Settings app.
A New Print Queue and Print Dialog
Microsoft has resigned the Print interface and coat of paint. Both the system print dialog and the print queue window and print queue window have been changed. The dark mode is also supported.
Live Captions for Any Audio
Microsoft adds a Live Caption feature to Windows 11 2022 Update. With this feature enabled, the system can automatically display captions for any audio while you are listening.
This feature is not enabled by default. You can click Quick Settings from the taskbar, click Accessibility, and then turn on the button next to Live captions to manually enable this feature.
Better Volume Changing
When you use your keyboard to change the volume, you can see an indicator at the bottom of the screen.
You can also use your mouse wheel to raise or lower the volume while you put your mouse into the Quick Settings interface.
Two New Apps, Including a Video Editor
Two new apps are added to Windows 11 22H2: Clipchamp and Family. Both of them are built-in apps in Windows 11 version 22H2.
Clipchamp has a free tier. But it also has paid versions.
The Family app can offer Microsoft Family Safety, allowing parents to configure app and game time limits, respond to requests from children's accounts for more time, configure content filtering, and share locations.
Find More New Features
Of course, there are many other new features in Windows 11 20222 Update. If you are interested in them, you can install this update on your computer and find more.