Download PC Health Check from Microsoft
PC Health Check for Windows 11 Compatibility Check Returns for Everyone
After three weeks' work, an updated PC Health Check app is back for everyone. This new app removes the shortcoming of the older version. It can check whether your PC can run Windows 11. If your device doesn't meet the requirements, it can also tell you why and how to make it eligible.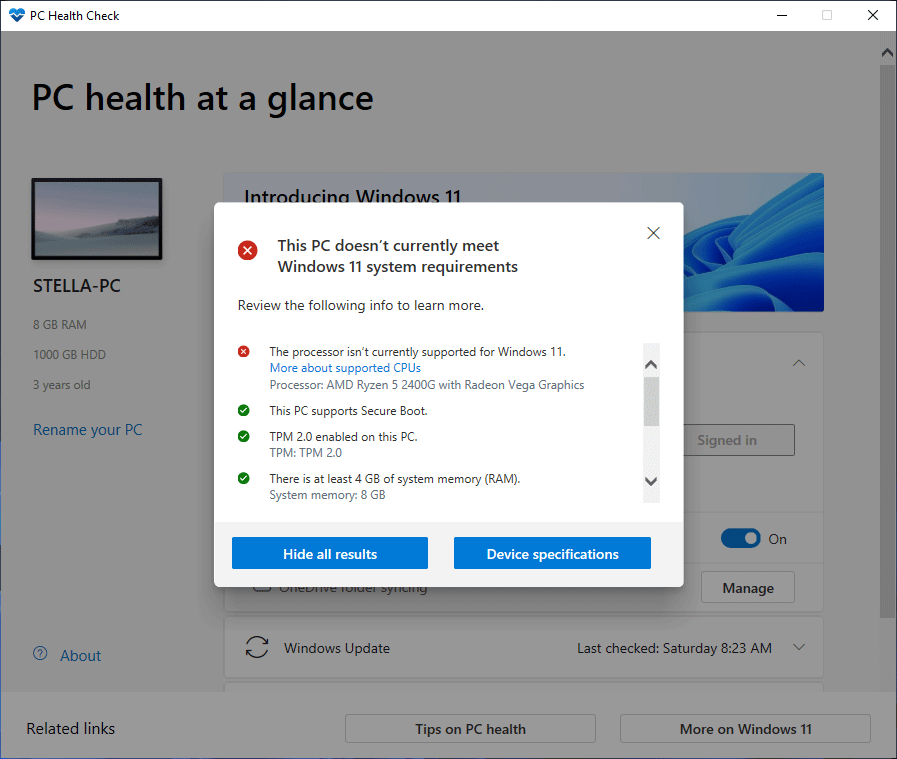 Microsoft released the PC Health Check app in the last week of June. It was the time when the first Windows 11 Insider preview build 22000.51 was released to Insiders in the Dev Channel of the Windows Insider Program.
Since Windows 11 has new hardware and system requirements, you need to check whether your computer can run Windows 11. If you want to run Windows 11 on your computer, the device should meet the following requirements:
Processor: A 1 GHz or faster with 2 or more cores on a compatible 64-bit processor.
RAM: 4 GB RAM or more.
Storage: 64 GB or larger.
TPM: TPM 2.0 enabled.
Graphics card: DirectX 12 compatible graphics / WDDM 2.x.
Display: >9" with HD Resolution (720p) display.
However, it is tedious to manually check whether your device meets all the above requirements. A Windows 11 compatibility app is necessary. PC Health Check, an app from Microsoft, is a reliable choice.
The older version of this app is not as powerful as it is now. Previously, it just told you which element prevents you from installing Windows 11. The information you receive may confuse you sometimes. Microsoft has received much feedback about this app. Then, it recalled this tool and wanted to improve it to make it easier to accept.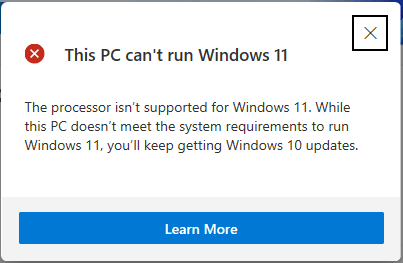 Microsoft promises to announce a new version of PC Health Check before the final release of Windows 11. Now, PC Health Check returns for everyone. The updated app shows you much more information.
It can show all the related specifications of your computer, including the unqualified element(s) and the eligible ones. Besides, if your device is not eligible, this app will list a link under the unqualified element, telling you what is qualified and how to become qualified.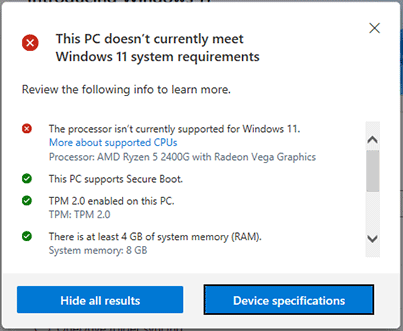 How to Download PC Health Check for Windows 11 Compatibility Check?
Maybe you can't wait to download and use it to check your computer. In this part, we will show you whether to safely download PC Health Check and use it to check for Windows 11 compatibility.
Download PC Health Check
Now, you can go to Microsoft's Windows 11 page and scroll down to the Check for compatibility section (the bottom). Then. Click DOWNLOAD PC HEALTH CHECK APP to directly download this software on your machine.

The downloaded file is a .msi file. You can double-click it to install the tool on your computer. When the installation process finishes, you can click Finish and the app can automatically open.
Use PC Health Check to Check Your Computer
The PC Health Check App is not available on all versions of Windows. Only Windows 10 1803 and the above versions can install this app. If you are using a Windows 10 version earlier than Windows 10 1803, you need to first update your Windows 10 to the latest version and then use this app.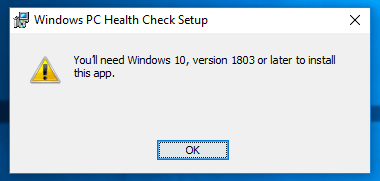 1. After opening this app, you can will the following interface. Then, click the Check now button to make it work.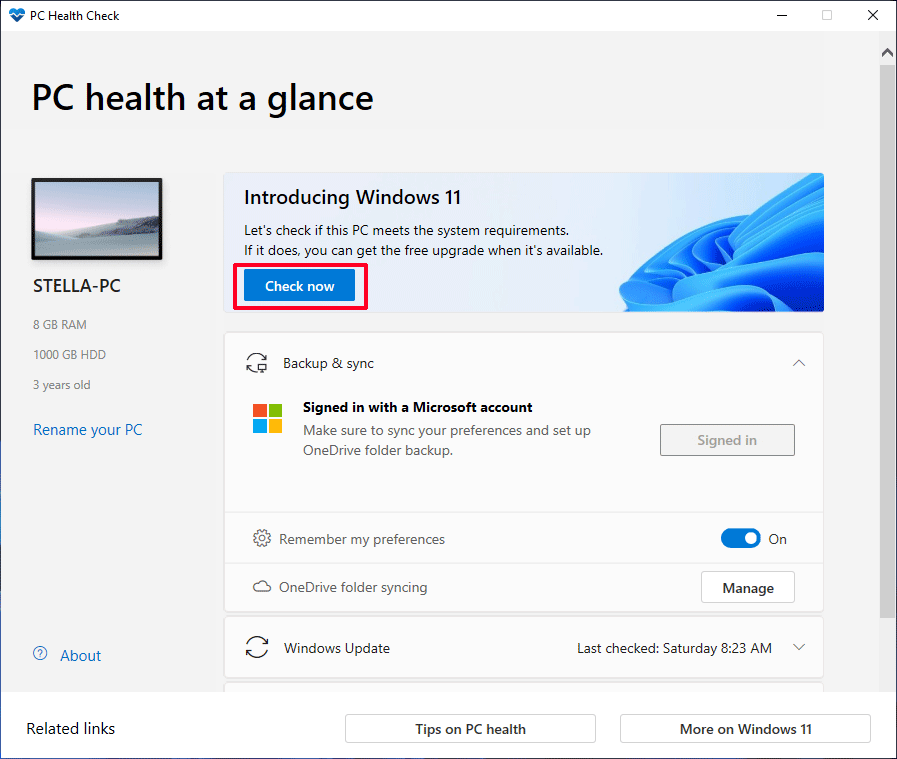 2. This app can quickly show you the check results. You can take further operations according to the results.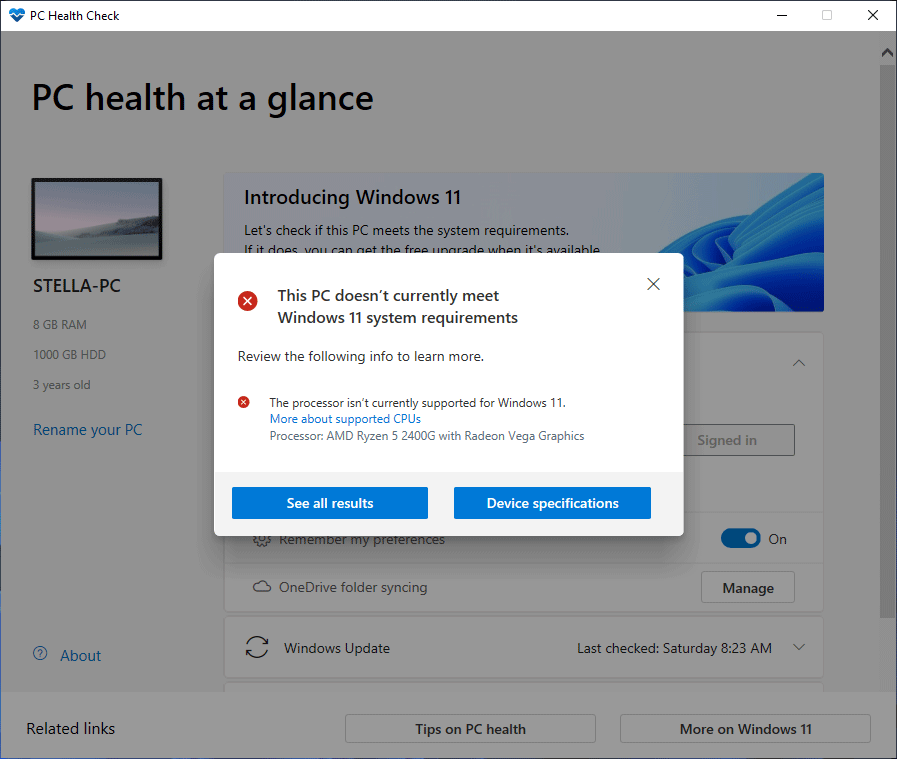 3. You can click See all results to view all the check results.
Windows 11 will be released to all users on October 5, 2021. Want to upgrade to Windows 11? Now, use PC Health Check to check whether your computer can run Windows 11. Windows 11 will be a free upgrade for Windows 10 users. If your computer meets the requirements, you can just wait now.