It is quite troublesome for users, especially inexperienced users, to finish Windows installation alone. This is actually a tedious process for them and many problems may occur during this process. For instance, Windows cannot install required files. I'm going to help you fix this problem in different situations.
Microsoft Windows has released a series of graphical operating system families, which cater to different people. Microsoft attracts more and more people by optimizing the system over and over again.
However, the installation processes of Windows, apps, and files are not always smooth. On the contrary, errors occur frequently on a Windows computer. Windows cannot install required files is one of the popular errors show up on Windows PC when you reinstall or update your system.
I advise you to get help from MiniTool Solution so as to safeguard your data and optimize the computer performance.
Note:
In addition to the Windows installation error, you may also encounter
Windows activation error
. Please take actions immediately when that really happens to you!
Windows Cannot Install Required Files Error Codes
Fix Windows Cannot Install Required Files
If you run into the Windows cannot install required files error when you update or install Windows 10, you should suspect the BIOS configuration triggers this problem. Besides, the Windows installation file error can also be caused by a bad RAM or the damaged Windows files. There're useful solutions to fix the install problem on Windows 10/8/7.
How to recover if data get lost from Windows.old folder after reinstalling Windows 10:
In this part, I'll show 2 different situations of this error and list some of the popular error codes indicating Windows 10 cannot
Situation one: Windows cannot install required files Windows 10.
If you see error messages like this, you should note that the storage media you've selected for installation is damaged. You need to check your DVD/CD or create new installation media on a USB flash drive and try the installation again.
Situation two: Windows cannot install required files.
Network problems may be preventing
The file may be corrupt
The file does not exist, may be corrupt or missing (recover corrupt files).
…
This series of problems also appear often, indicating that something is wrong with your computer. So you should try to fix them by using the solutions that will be mentioned in the next part.
Windows Cannot Install Required Files 0x80070570
Many users are familiar with this error message: Windows cannot install required files. The file may be corrupt or missing. Make sure all files required for installation are available, and restart the installation. Error code: 0x80070570. There are 4 causes of error code 0x80070570.
RAM failure
File system error
Windows installation file error
Hard drive damage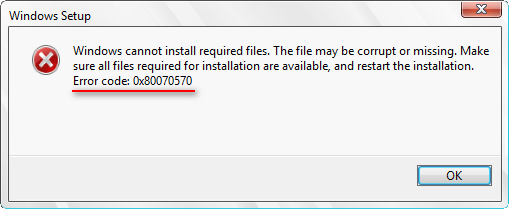 Cause 1: RAM (Random-access memory) failure.
The RAM check utility is built-in Windows since Windows Vista. The using of this tool doesn't require any professional knowledge. One of the most obvious features of the RAM check tool is: the analysis process is very slow. Therefore, I advise you to check one memory slot at a time.
If any errors are detected by the RAM check utility, you should try to fix them by:
Trying different slots
Wiping the straps with a dry cloth
Performing the test with different configurations
…
If all these fail to help, you should buy new RAM.
Cause 2: File system error.
The file system is also very important in a PC; it decides how files are stored and retrieved. A new drive can only be used to save data after proper formatting. If any problems are caused by the file system failure, you should try to reformat the drive.
If you have finished formatting a hard drive only to find there are still some valuable data, please recover them ASAP:
Cause 3: Windows installation file error.
You may need to write the boot file once again after reinstalling the OS: copy the important files from your PC and save it to a safe place. If any of the files are corrupted, you must recover them at once with data recovery software.
Cause 4: Hard drive damage.
The hard drive is one of the most important components in a PC/laptop. If the hard drive is damaged somehow, it will lead to a lot of problems definitely. For instance,
You can try to fix the problem if the error is caused by some logical issues; yet, you'll have no choice but to replace the hard drive with a new one if serious physical damage is found on it.
Other possible reasons could be virus or malware attack, permission issues, and corrupted registry.
Windows Cannot Install Required Files 0x80070002
You tend to see the 0x80070002 error code when installing Windows on an empty hard drive (the new hardware). It can also display as Windows cannot install required files 0x80070003 or 80070003 during the system clean install.
Two of the most possible causes of this error are:
The driver faulty issue
Corrupted or missing important files
Windows Cannot Install Required Files 0x8007025D
What does 0x8007025D mean?
In fact, it equals to ERROR_BAD_COMPRESSION_BUFFER, which means the specified buffer contains ill-formed data. The asynchronous handling of data transfer is an important feature of the new MSI system; a buffer is required during the process so that data can be streamed at high data rates (SuperSpeed) and decoded by the system.
The error 0x8007025D occurs once bad or corrupted data are sent to the buffers by PNY devices; the buffer will be choked and the data can't be decoded.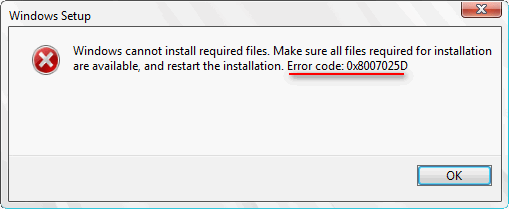 Two direct causes of error code 0x8007025D are:
Corrupt or bad RAM
Bad HDD or SSD space
Windows 10 Cannot Install Required Files: Data Recovery
The first step is to secure your data saved on the PC where the Windows installation error appears.
How to recover corrupted or missing files from Windows 10 (recover missing files Windows 10).
Step one: get MiniTool Power Data Recovery and install it on the local drive if your PC can start properly. Then, launch the file and folder recovery software.
Step two: select a proper module from the left pane of the software. Then, specify the drive that contains the corrupted or missing files.
Step three: click on the Scan button to perform a sector by sector scan on the drive you've selected. (You can set the software to scan only certain types of files by clicking Settings on the left side of the Scan.)
Step four: look through the found files and folders from the scan result and pick out the ones you really need.
Step five: click on the Save button and choose another drive to store the recovered data in order to avoid overwriting. Finally, click on the OK button to confirm and wait for the software to complete the recovery work for you.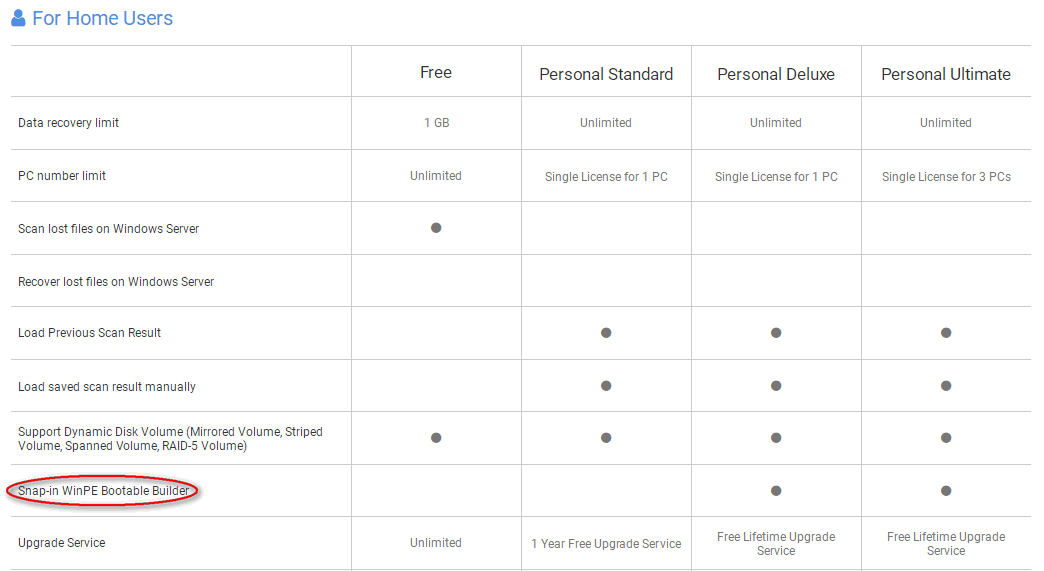 When all the lost files have been recovered, you'd better backup your drive in case of future data loss.
Fix Windows Cannot Install Required Files Windows 10
In this part, I will introduce mainly 11 ways to help you fix the Windows cannot install required files error when installing or updating Windows.
Unplug External Devices/Update Drivers
When you find the Windows 10 cannot install required files, you should try to fix it by disconnecting all USB devices and peripheral devices (including internet cable). The bad hardware drivers and outdated drivers are important reasons for causing Windows installation failure.
Your USB device is not required anymore after the files have been copied to the computer successfully. So you should remove it from PC. To fix the errors caused by outdated drivers, you must update the drivers to the latest versions.
Update BIOS
Press Windows + R keyboard combination to open the Run dialog.
Type msinfo32 into the text box.
Press Enter to open the System Information window.
Look for the BIOS Version/Date information (please write down the manufacturer and BIOS version if necessary).
Go to the official website of the manufacturer and enter the computer serial number into the search box (you can also click on the auto-detect option if it has).
Choose BIOS from the list of drivers to download the recommended update.
Double click on the .exe file after downloading it successfully.
Finish the update of BIOS according to instructions.
You must keep your PC connecting to the power source during BIOS updating. Otherwise, your computer may be damaged. It's also possible that problems occur and you find you can't boot PC after BIOS update; please don't get worried, the MiniTool software will enable you to recover data and fix the problem.
Change a port
If you keep receiving this Windows installation error, you should consider that there is something wrong with your SATA port. Some users said they have fixed the problem simply by changing another port.
You should do the following things:
Shut down your computer.
Cut off the power supply.
Open the case carefully.
Connect the SATA cable of your drive to a different SATA port on the motherboard.
Try to install Windows again.
But you should pay attention to this – if you have purchased a prebuilt PC, the action of opening the case will make its warranty invalid.
Change SATA to AHCI
Boot into the BIOS by pressing the corresponding key (if you're not clear, please go to find the answer on the official website).
Navigate to Drives and SATA Operation (the name will be a little bit different on different PCs).
Change SATA to AHCI under Storage configuration.
Exit BIOS and save changes.
Turn off the computer and remove all external drives.
Change Hard Drive to IDE
Once your hard disk is configured to work as an AHCI device, you'll run into the installation error when trying to install Windows 10.
To fix the problem in this case, you only need to:
Restart your computer and enter the BIOS.
Locate and change the mode to IDE.
Run System File Checker/Check Disk for Errors
Type cmd into the search box on the taskbar.
Right click on Command Prompt and choose Run as administrator.
Type sfc /scannow or chkdsk /f /r and press Enter.
Wait for it to complete.
Restart your PC.
CHKDSK Deletes Your Data? Now Recover Them In Two Ways!
Modify Registry Editor
Press Windows + R to see Run window.
Type regedit and press Enter.
Navigate to: HKEY_LOCAL_MACHINE\SOFTWARE\Microsoft\Windows\CurrentVersion\WindowsUpdate\OSUpgrade.
Right click on the blank area on the right pane and choose New > DWORD (32-bit) Value.
Name it as AllowOSUpgrade.
Double click on the newly created key to set the value to 1.
Check Hexadecimal and click OK.
Use Microsoft Management Console (MMC)
Open Command Prompt.
Type mmc and hit Enter.
Select File from the menu bar of the Microsoft Management Console.
Select Add/Remove Snap-in from the submenu.
Choose Computer Management from the left pane and click Add.
Check Local Computer in Computer Management window.
Click on the Finish button.
Expand System Tools > Local Users and Groups > Users under Computer Management.
Double click on Administrator from the right pane.
Uncheck Account is disabled and click OK.
Right click on Administrator to choose Set Password.
Pick a password and reboot your computer.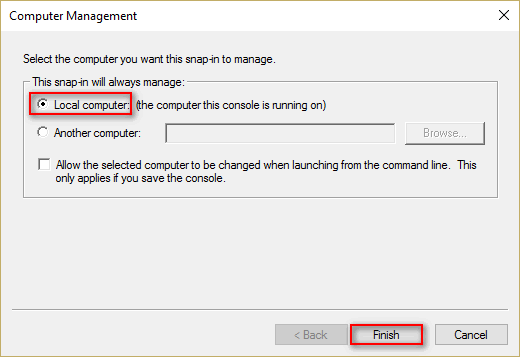 Turn off Execute Disable Bit
If certain settings in BIOS are not appropriate, the Windows installation error will appear. Some users reported that it is the Execute Disable Bit setting that was causing the issue in BIOS.
Here's how to fix:
Restart your computer to enter BIOS.
Find the Execute Disable Bit setting.
Change the setting from enabled to disabled.
Confirm the Version of Windows
There are two types of Windows available for you: 32-bit and 64-bit. Most of the new hardware is based on 64-bit architecture. But if you're using the 32-bit hardware and try to install a 64-bit version of Windows, you'll fail obviously.
Therefore, I suggest you check the type of your motherboard and CPU by visiting the website of your manufacturer.
Make Sure SSD Has More Than One Partition
According to some users, the Windows cannot install required files message will appear sometimes when they try to install Windows 10 on an SSD which has a single large partition.
The possible fix is to create two partitions on the SSD drive before installing the Windows. I still have not a clue of how and why this happens.
In addition, you can also try the following methods that worked sometimes:
Try Windows Update troubleshooter.
Go to check the date and time settings.
Get a new Windows 10 ISO image file.
Activate default administrator account.
Modify the Windows Update installation files.
Reduce disk space of HDD or SSD & format it.
Re-write ISO (burn the image onto another USB drive).
Run memory diagnostic on your RAM and replace the bad RAM stick.
Guess you may be interested in another installation error – Windows could not complete the installation.
Verdict
Windows cannot install required files is a common error on Windows 10, Windows 8 and Windows 7 PC; it is followed by various error codes (as you can see in the prompt window indicating the problem). The causes and solutions to fix Windows 10 cannot install required files are given above. Please read them carefully and choose the ones suitable for your case to try to solve the problem yourself.