Do you know what XCF file is? How to open it? How to convert it? What to do if you can't open it? If you don't know the answers and you can want to get them. You should read this post carefully, which is focusing on the XCF file. Now, keep on your reading.
What Is XCF File?
What is an XCF file? XCF is the file extension of GIMP local image files. XCF stands for Electronic Computing Device. Similar to Photoshop documents (PSD), XCF files support saving layers, channels, transparency, paths, and reference lines, but do not support saving undo history.
Tip:
If you want to learn more information about Photoshop, you can go to the
MiniTool
official website
XCF files are supported in other image editors, but due to the high frequency of revision of the XCF format, it is not recommended to use it as a data exchange format.
Also see: GIMP vs Photoshop – Which Image Editing Software Is the Best?
Then, I will introduce how to open XCF file.
How to Open XCF File?
XCF files are best opened by GIMP's image editing tools. XCF files created from any version of GIMP can be opened with the latest version. However, sometimes you still can't open it with the tool.
If none of the above programs can open your file, you may have misread the file extension. When this happens, you will eventually try to open the file in a program that does not support it. If the file is shared with a file extension similar to XCF, it is easy to do.
For example, maybe you confuse CVX, XCU (OpenOffice.org configuration), CXF, CFXR (Cocoa Sfxr), XFDF, XFDL, or XDF (Microsoft Machine Learning Server Data) files with XCF files. Even though some of these files share several identical letters in the file extension, they are not opened with GIMP like XCF files.
How to Convert XCF File?
GIMP saves files in XCF format by default, but you can use the "File"> "Export" menu to save them in other formats, such as JPG or PNG. You can also use some online converters to convert it to other file formats.
Zamzar
The first online XCF to other file format converter is Zamzar. It supports more than 1200 file formats and it can work with any operating system. Besides, it has a remarkable conversion speed and the uploaded file can be as large as 150 MB. Here is how to use Zamzar to do that.
Step 1: Go to Zamzar and choose Add File… to add the XCF file.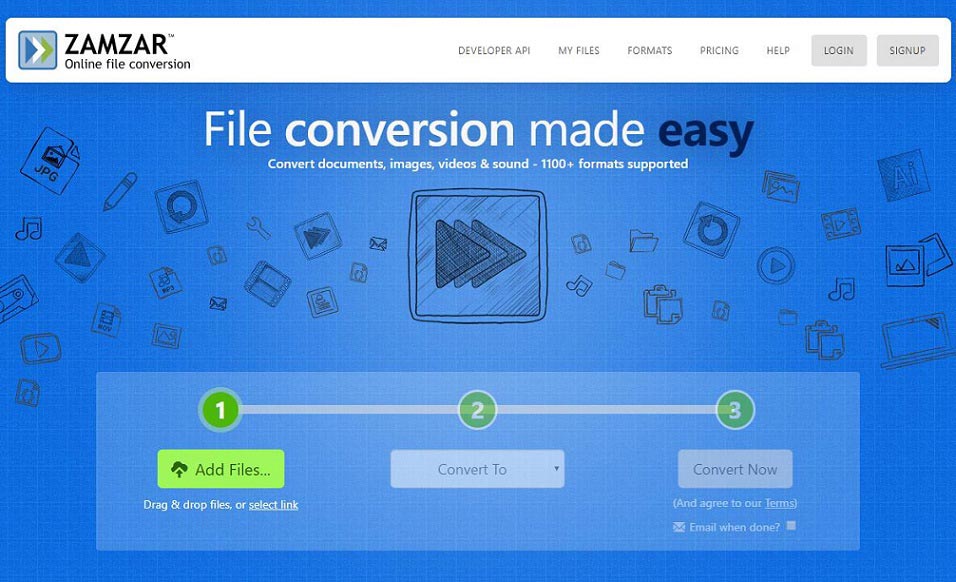 Step 2: Click Convert To to select the other file format and click the Convert Now option.
Step 3: Then, it will start the converting process. You just need to wait for it. After that, you can click the Download button to save the WAV file on your device.
Main Features
It supports more than 1200 file formats.
It can work with any operating system.
The uploaded file can be as large as 150 MB.
Remarkable conversion speed.
Convertio
You can also use Convertio to do that. You can easily use this program to convert the XCF files to other formats at a fast speed. The converter supports adding files from multiple sources such as local PC, Dropbox, Google Drive, and URL.
The converted file can be either downloaded from the program interface or can also be saved directly to Google Drive or Dropbox. The converter is compatible with Windows and Mac systems and is free to use. Follow the steps to do the task using Convertio:
Step 1: Go to Convertio and get its homepage.
Step 2: Click Choose Files and browse for the XCF file you want to convert.
Step 3: Select the output format.
Step 4: Click Convert to start the conversion process.
Also see: How to Convert XCF to JPG for Free in 2020
Final Words
To sum up, this post mainly introduces the definition, the opening ways, and the conversion of the XCF file. Besides, some free XCF file converters and online XCF file converters are also talked about.