If you are encountering error code Cabbage when playing Destiny 2 and don't know what to do, then you are in the right place. This is a common error and you can fix it easily with the methods mentioned in this post. If you meet other Destiny 2 error codes, then you should go to the MiniTool website to find solutions.
When you are playing Destiny 2, you should make sure that you have a stable Internet connection. If not, then you may meet Destiny 2 error code Cabbage. This error is usually related to incorrect settings of your router, or your router blocks certain ports required for the game.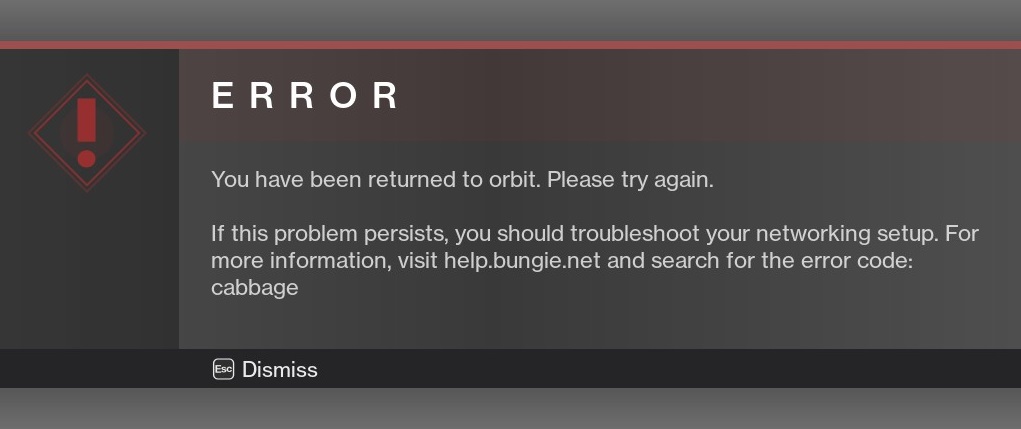 If you want to fix the error code Cabbage Destiny 2, then just follow the instructions below.
Related post: Here Is How to Easily Fix Destiny 2 Error Code Baboon!
Method 1: Restart Your Router
The first and easiest method to fix Destiny 2 error code Cabbage is to restart your router. You could meet the error because there is something wrong with your router. After restarting your router, reconnect your console/PC to the network, then you will get yourself back online and load up Destiny 2.
Method 2: Use a Wired Connection
If restarting your router fails to fix Destiny 2 error code Cabbage, then you should try to use a wired connection when you are using a wireless connection. Get an Ethernet cable and connect your console or PC to your router together.
Wired connections are far more stable than wireless connections, and can solve Internet problems that you think should not occur. If you are using a wired connection, then go to the next method.
Method 3: Activate UPnP and Disable FTP Server
You can also try to change your router's settings to fix Destiny 2 error code Cabbage. Here is what you need to do:
Step 1: Log in to the router itself. Open the web browser, and enter the IP address of the router in the address redirection.
Step 2: Enter your administrator username and password to access your router's interface, and then press Enter. The default username and password should be listed in the router's documentation, a sticker on the side of the router, or the "Port Forward" website.
Tip: If the username and password have been changed to the default values and you do not remember them, you need to reset the router.
Step 3: Go to the Home > Toolbox > Game & Application Sharing settings on the router. Note that the names of these settings vary from router to router, which means you need to search for a while.
Step 4: Enable the UPnP setting and check the Extended activation option next to it. Also, disable the FTP server option that should be located in that location. If not, please try to find it under the other settings tab.
Step 5: Save the changes before exiting, and close the console and router. Turn it off for a while and then turn it on again.
Step 6: Check if the error code Cabbage still appears on your console when playing Destiny.
You may like this: How to Fix Destiny 2 Error Code Buffalo [5 Methods]
Final Words
To sum up, if you are troubled with Destiny 2 error code Cabbage, then you should try these methods mentioned in this post. If you have any confusion, leave a comment below and we'll reply to you as soon.