Is Minecraft cross-platform? Can you play Minecraft cross-platform? How to play Minecraft cross-platform PC and Xbox? How to enable crossplay on Xbox One or Switch? To find answers to these questions, you come to the right place and here MiniTool will show you much information about cross-platform play on Minecraft.
Is Minecraft Cross-Platform?
As a sandbox video game developed by Mojang Studios, Minecraft has been fairly popular with gamers for over a decade. This game allows players to do virtually anything like build their own houses using a number of materials, and express themselves creatively. Its survival mode is well-received. For someone, it is more attractive to explore something with friends in the game. Perhaps you are also a player among them.
Well then, here comes a question: can you play cross-platform on Minecraft with your friends? Of course, since the release of the Bedrock Edition, Minecraft supports cross-platform play. This means you can play this game with friends on a Windows PC, Linux, Mac, mobile device (iOS/Android), Xbox, PlayStation, and Nintendo Switch.
In addition to Bedrock Edition, Minecraft has another edition – Java Edition that supports crossplay on 3 platforms including Windows, Mac, and Linux.
To cross-play on Minecraft, make sure the edition of Minecraft on platforms is the same. That is, if you use Minecraft Bedrock Edition, you can only play with persons who also have the Bedrock Edition. The same goes for the Java Edition.
How to Play Minecraft Cross-Platform PC and Xbox
How to crossplay Minecraft? This is different based on the different editions and let go to see the detailed operations.
Crossplay on Minecraft Bedrock Edition
To play Minecraft cross-platform Windows 10 and Xbox One, you can add your friends to your created world.
Step 1: Launch Minecraft Bedrock Edition and use a Microsoft account to sign in.
Step 2: Create a new world or join an existing world, then open the in-game pause menu.
Step 3: Click Invite to game in that menu and choose Find Cross-Platform Friends.
Step 4: Find your friends via a Minecraft ID and click Add Friend.
Step 5: When they're online and available, you can see them under Online Friends and choose one, then click Send invite. After accepting the invite, the person will join your world.
Crossplay on Minecraft Java Edition
If you are using Java Edition, you need to create a server or use a public Minecraft server. Then, go to Multiplayer > Add Server, finish the configuration, and then you can play with your friends across platforms like PC and Xbox.
If you purchase Minecraft Realms, it is not necessary to create a server since this version is a paid version of the multiplayer gameplay.
How to Enable Minecraft Cross-Platform on Xbox One
It is easy to enable crossplay on Xbox One since content restrictions for this console are fewer. If you are an Xbox One user, make sure you use Minecraft instead of Minecraft: Xbox One. Just go to the Xbox One interface, open Microsoft Store, search for Minecraft, choose it, and download it. After the installation, your Xbox One is ready for Minecraft crossplay with other gaming platforms.
How to Set up Minecraft Cross-Platform on Switch
It is complicated to set up Nintendo Switch to play Minecraft cross-platform due to the limits of the platform. Besides, a web browser on your computer or mobile device is required since it doesn't have an independent browser.
Step 1: Go to Nintendo eShop, search for Minecraft and download it.
Step 2: Launch this game on Switch and choose Sign In For Free.
Step 3: Go to the website - https://aka.ms/remoteconnect in a browser on your PC or mobile device. Enter the code displayed on your device screen to go on.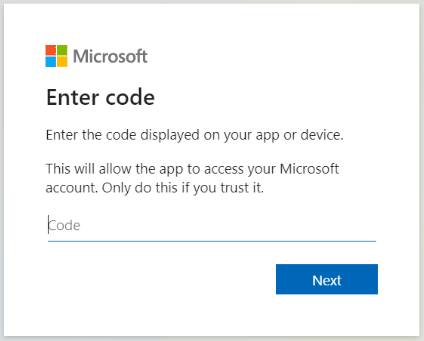 Step 4: Then the Xbox Live account will show on your Switch. Just click Let's Play and then you can play this game with multiplayer across several platforms.
Final Words
That's the information on how to play Minecraft cross-platform (PC, Xbox One, PS4, PS5, Switch, etc.). For Xbox One and Switch, follow the given steps to configure the crossplay feature. Then, you can cross many platforms to play Minecraft Bedrock Edition or Java Edition.