Summary :
If you try to update Windows 11/10, you may be bothered by the error message "installed encountered an error 0x800f0905". How can you fix this error code for a successful update? Take it easy and some useful solutions will be told to you by MiniTool in this post.
Windows Update Error 0x800f0905
Keeping Windows updated is an important thing since the updates can bring some patches for some issues and improve security. However, when updating Windows 11/10, an error code will appear and the detailed message is "Installer encountered an error: 0x800f0905".
When you cannot update Windows to the latest version, you will lose some important features and even the system performance is affected. The main reasons for this update error are corrupt Windows files, misconfigured settings, and more.
Fortunately, you can easily get rid of this error by trying the solutions below.
Solutions to Windows Update Standalone Installer Error 0x800f0905
Run Windows Update Troubleshooter
The first thing you can do is to troubleshoot the issue with the built-in troubleshooter in Windows 11/10 and here is what you should do:
In Windows 10, go to Settings > Update & Security > Troubleshoot > Additional Troubleshooters. Then, locate Windows Update and click Run the troubleshooter.
In Windows 11, go to Settings > System > Troubleshoot > Other troubleshooters. Then, click Run under the Windows Update section.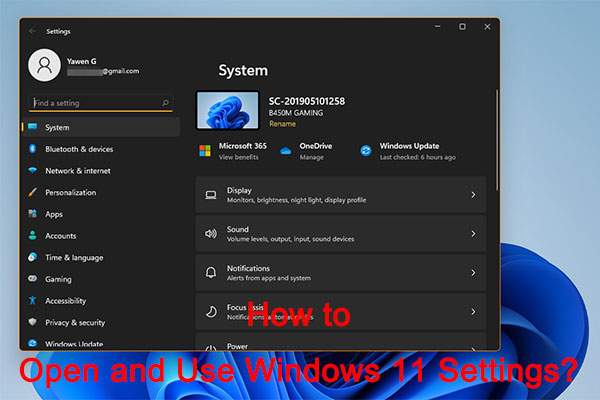 In this post, we will show you how to open Windows 11 new Settings and how to use it to modify your computer settings.
Windows Update Troubleshooter will scan for the system to detect and fix the update issues. If this cannot remove the Windows update error code 0x800f0905, try other ways below.
Reset Update Components
The update components go corrupted somehow, leading to Windows update error 0x800f0905. To fix this issue, reset these components, delete the contents inside SoftwareDistribution and Catroot2 folders and reset WINSOCK by following the steps below.
Step 1: Click the search box, type cmd, and right-click Command Prompt to choose Run as administrator.
Step 2: In the CMD window, type in these commands and press Enter after each one:
net stop bits
net stop wuauserv
net stop appidsvc
net stop cryptsvc
Del "%ALLUSERSPROFILE%\Application Data\Microsoft\Network\Downloader\*.*"
rmdir %systemroot%\SoftwareDistribution /S /Q
rmdir %systemroot%\system32\catroot2 /S /Q
regsvr32.exe /s atl.dll
regsvr32.exe /s urlmon.dll
regsvr32.exe /s mshtml.dll
netsh winsock reset
netsh winsock reset proxy
net start bits
net start wuauserv
net start appidsvc
net start cryptsvc
Repair Corrupt System Files
System File Checker (SFC) and DISM are built-in tools for you to fix any corrupt system files that can cause the issue – installer encountered an error 0x800f0905.
Step 1: Launch Command Prompt with admin rights.
Step 2: Type in sfc /scannow and press Enter.
Step 3: Type in DISM /Online /Cleanup-Image /RestoreHealth and press Enter.
Manually Install the Updates
If you cannot update Windows 11/10 with the error code 0x800f0905, you can manually install the updates.
Step 1: Search for Windows 11/10 update history and click the link from Microsoft. Then, note down the KB number for the latest version.
Step 3: Go to Microsoft Update Catalog, type the KB number to the search bar, and press Enter.
Step 4: Choose the proper update based on the system architecture and click the Download button.
Step 5: Double-click on the downloaded file and start the installation by following the on-screen instructions.
Windows Update not working issue has different situations. Now, we summarize several effective solutions which can help you solve it easily.
Bottom Line
Installer encountered an error 0x800f0905 in Windows 11/10? Try these methods in this post and you can easily fix the error code. If you have any other useful solutions, leave a comment below.