If you are searching for the best fixes for Warzone high CPU usage, then your search will end here. You can follow up to the end of this post on MiniTool Website to find suitable solutions in your case. Let's have a look at it together!
Warzone High CPU Usage Windows 10
Despite the fact that Call of Duty Warzone is significantly improved over its previous editions, it still contains some glitches such as COD Warzone high CPU usage Windows 10/11. Fortunately, this problem is not that difficult to handle. Just follow the simple steps below, and all your worries will be gone.
How to Fix Warzone High CPU Usage Windows 10?
Fix 1: Update GPU Driver
Your GPU and CPU work together to help your game run smoothly. If your GPU is running at optimum, your CPU will be less strained. Therefore, you should always install the latest GPU driver.
Step 1. Right-click on the Windows icon to choose Device Manager in the drop-down menu.
Step 2. Expand Display Adapters and right-click on your GPU driver.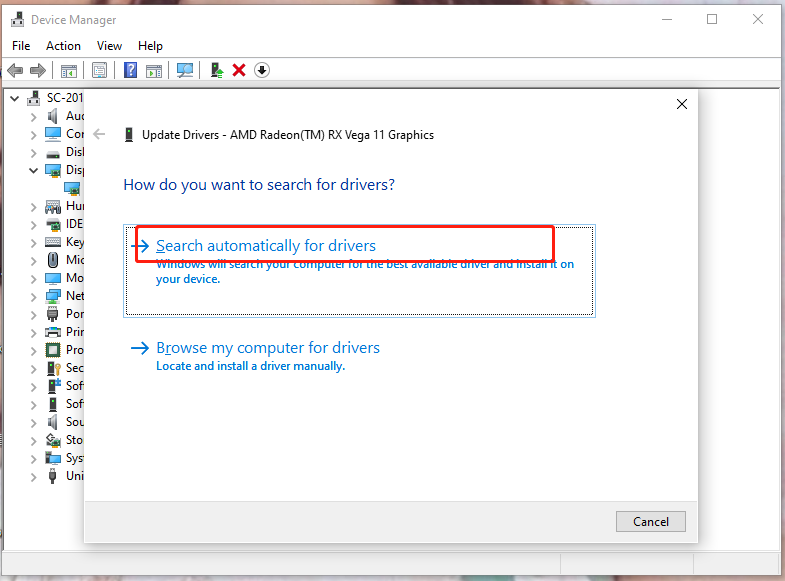 Step 3. Hit Update driver > Search automatically for drivers. Now, just follow the instructions on the screen, and you will download and install the latest version of graphics driver automatically.
Fix 2: Lower Warzone Graphics Quality
Warzone's minimum CPU requirement is either an Intel® Core™ i5-2500K or AMD Ryzen™ R5 1600X Processor. As soon as your device is running these CPUs or older, you are very likely to encounter high CPU usage Warzone on PC. You can try to play the game on the lowest possible settings.
Fix 3: Disable NVIDIA Overlay
It is reported that NVIDIA overlay cause many game problems like Warzone high CPU usage, so you had better disable this feature.
Step 1. Open Geforce Experience application.
Step 2. In General, turn off In-Game Overlay.
Step 3. Exit the window and launch the game again to see if this issue is fixed.
Fix 4: Increase Your Virtual Memory
If you want to play Warzone smoothly, 8 GB of RAM is needed at least. If your RAM doesn't meet this requirement, you can increase your VRAM in the next steps.
Step 1. Type advanced system settings in the search bar and hit Enter to open System Properties.
Step 2. In the Advanced tab, hit Settings under Performance.
Step 3. In the Advanced tab of Performance Options, tap on Change.
Step 4. Untick Automatically manage paging file size for all drive and then choose the drive where the game is installed.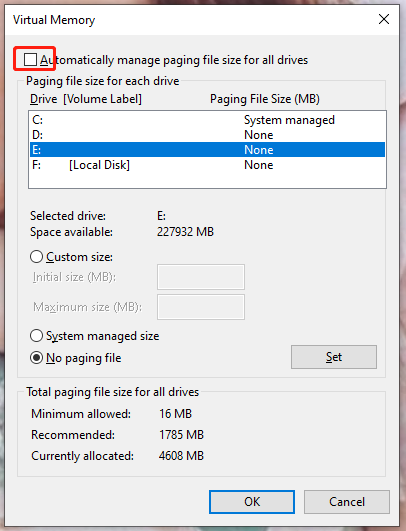 Step 5. Tick Custom size and type a value of more than 2GB for both Initial size and Maximum size.
Step 6. Press Apply & OK to save the changes. At last, reboot your PC to see whether Warzone high CPU usage is fixed or not.