01
What Is Ransomware?
Ransomware refers to a form of malware that limits or prevents users from accessing data by encrypting files or locking computer screens using RSA, RC4 or custom encryption. They force victims to pay the ransom, usually in form of cryptocurrencies like Bitcoins, to get a decrypt key. Individuals, businesses, academic institutions, government agencies are under threat.
02
Terrible Ransomware Attacks

Petya(NotPetya)
It was first seen in March 2016 and Petya global cyberattack began on June 2017. It can infect MBR(Master Boot Record) through networks that use Microsoft Windows, preventing Windows from booting.
WannaCry
WannaCry, a worldwide malware attack, began on May 12, 2017. The ransomware hit more than 300,000 computers in over 150 countries through using EternalBlue, an exploit of Windows'SMB (Sever Message Block) protocol.

Bad Rabbit
A new ransomware, was first spotted on October 24, 2017. It was disguised as a flash update and has hit over 200 major organizations in Russia and Eastern Europe like Ukraine, Turkey and Germany through using hardcoded usernames and passwords in brute force attacks.
03
How Ransomware Infection Occurs?
1. A typical ransomware infection can begin through spam emails, authorized software, or infected websites hosting exploit kits.

2. Once it is inside a system, it will search for some documents and files to encrypt and lock.
3. It alerts users to pay a ransom like Bitcoins to unlock computer system for file access.
04
Immediate Ransomware Prevention Tips
Back up Your Computer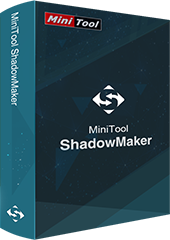 MiniTool ShadowMaker, the most easy-use and straightforward backup & restore software, can back up the system, partition and disk to protect against ransomware in Windows 7/8/10 all editions.
Download
Step 1: Choose a computer to manage, either Local Backup or Remote Backup.
Step 2: Select the backup source disk and destination disk.
Step 3: Start to back up your computer to an external hard drive or other disks.