If you want to learn about the ATA hard drive, this post is what you need. You can know what it is, how to install it as well as how to troubleshoot it. You can also know the information on ATA vs SATA. Besides, MiniTool software helps you migrate ATA to SATA.
Hard drives are used to store data and information so that you can access and retrieve these stored data when you need them. Once the hard drive can no longer store data, you can purchase another hard drive to replace it. In a computer system, there are two types of ATA hard drive – PATA hard drive and SATA hard drive.
Then, this post introduces some information about the ATA hard drive for you.
Also see: How to Upgrade to Larger Hard Drive Without Data Loss?
What Is ATA Hard Drive
What is ATA hard drive? ATA is the abbreviation of Advanced Technology Attachment, it can also be called IDE or PATA. It is a disk drive that integrates the drive controller directly on the drive itself. The computer can use an ATA hard drive without a specific controller to support the drive.
The motherboard must still support ATA connections, but a separate card is not required. The different types of ATA standards include ATA-1, ATA-2, ATA-3, Ultra ATA, ATA/66, and ATA/100. ATA hard drive's maximum data transfer rate is 133MB/s.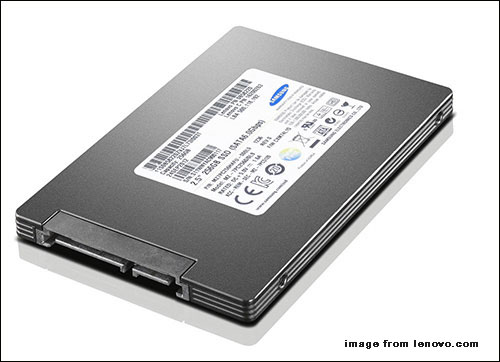 How to Install ATA Hard Drive
You may wonder how to install ATA hard drive on your PC. I will introduce the detailed steps for you. Before starting to install ATA hard drive, you need to prepare the following material.
One Philips screwdriver and four 6-32 UNC hard drive mounting screws.
An ATA interface data line and an ATA compatible power cord.
Windows version with the NTFS file system.
A system with the motherboard. There is an ATA connector on the motherboard, or an ATA host adapter and an available PCI slot where the adapter can be installed.
Then, you need to pay more attention to the following things.
Please turn off the power of the host system during installation.
Don't disassemble the hard disk, or the warranty will be invalid
The hard disk is fragile, thus, please don't drop or shake the hard drive.
Don't put pressure or label on the top of the circuit board or hard drive.
When installing the hard disk, please wear an anti-static wrist strap and ground the data cable.
Now, you can start to install the ATA HDD on your PC. Follow the instructions below:
Step 1: Power down your PC and open the computer case.
Step 2: Install the hard drive into the drive cage. You need to slide the drive into the frame to align the mounting holes on the drive with the holes in the drive frame. Then, screw the drive to the rack.
Step 3: Connect the serial ATA cable to the main or auxiliary ATA connector on the motherboard or PCI card.
Step 4: Connect the other end of the ATA cable to the hard drive.
Step 5: Connect the ATA power adapter. Then, connect the ATA power connector to the connector on the hard drive.
Step 6: Replace the computer panel or cover to the case.
How to Troubleshoot ATA Hard Drive
If your hard drive is not working properly, you need to troubleshoot it. If you don't know how to troubleshoot it, you can follow the guide below:
Make sure your system is at the latest BIOS level.
Check the cable connection.
Check the compatibility.
ATA VS SATA
Some people don't know whether they should choose ATA hard drive or Serial ATA hard drive. Thus, this part provides the information on ATA vs SATA. If you are interested in the content, you can keep going.
What Is SATA
What is SATA? Serial ATA (SATA) hard drives are still considered to be the most common type of hard drives used today. It almost supports all computer motherboards and operating systems. SATA drives are usually one of two sizes: 3.5-inch hard drives for desktop computers and 2.7-inch small hard drives for laptop computers.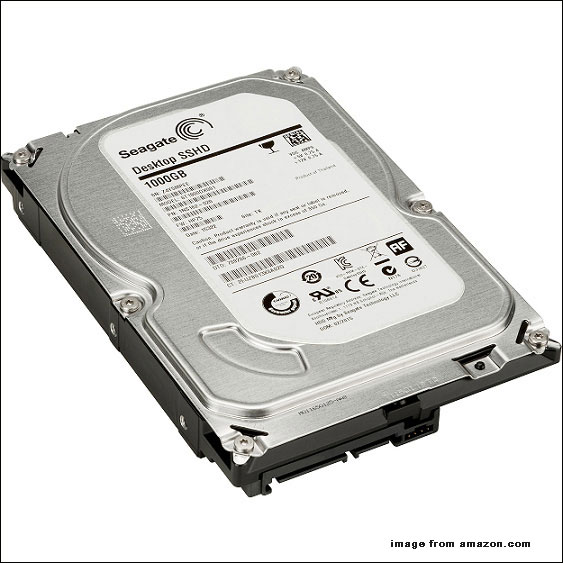 The disk of the SATA drive rotates at different speeds according to the model purchased. The speed can reach 10,000 RPM to increase data transmission. Storage devices used in large servers can even reach 15,000 RPM. However, higher RPM SATA drives are also more prone to failure. Mechanical failure is one of the main disadvantages of SATA drives.
Differences Between ATA and SATA
Cable Length
The first difference between ATA and SATA is the cable length. The maximum length of an ATA cable can only extend up to 18 inches, but the length of a SATA cable can extend up to 1 meter. This makes the movement of the SATA hard drive more flexible. The cable is easier to entangle with the SATA cable since it can move inside the loop to leave more space.
Transfer Speed
When ATA hard drive transfer data in MB/s, the SATA hard drive transfer data is in GB/s. Thus, the transfer speed of SATA is much faster than the ATA hard drive. The increased speed is very useful for loading images, videos, and larger documents. If you like playing games, high data transmission speed means you can get a smooth and better gaming experience.
Related article: 11 Methods to Make Games Run Faster on Computer [Work Fast]
Compatibility
The design goal of the SATA standard is to support backward and forward compatibility. This technology was invented to reduce your workload. Compared with ATA hard drive, SATA is reliable and time-consuming.
Performance
The ATA interface version does not support hot-swap, which means you cannot change or replace parts while using the computer. SATA hard drive supports hot-swap. The SATA hard drive's cable is longer than those ATA, but its cable diameter is smaller, which means it will not block the airflow in the computer system.
In the long run, the SATA hard drive can extend the lifespan of your computer and improve performance.
Hot Swapping
The hot swapping function can be used to add and delete external devices such as USB without rebooting the entire computer system. Like USB, this feature provides a way to use an external interface called eSATA. ATA hard drive doesn't have this function, but the SATA hard drive supports it.
Single Bus
SATA is designed to work by transferring data in a single bus, while ATA hard drive uses different wires to transfer data and information. SATA can be used to connect the hard drive to the motherboard of the computer system, and even connect the hard drive to the hard drive.
Price
The ATA hard drive is cheaper than the SATA hard drive.
Which One to Choose
Although SATA is faster, it is usually more expensive. Therefore, unless you are running a high-end gaming PC, a cheap ATA hard drive may be enough. If you don't mind getting higher performance at a higher price, you should consider using a SATA hard drive.
Now, you have known the basic information about the ATA hard drive. Besides, you have got the information on ATA vs SATA. Share it on Twitter to let more people know. Click to Tweet
How to Migrate ATA to SATA
If you need faster performance and have installed Windows system on an ATA hard drive, then there is a method for you to migrate ATA to SATA without reinstalling the system. You can use the free backup software – MiniTool ShadowMaker to do that.
It is a professional backup program that can be used to back up the operating system, disk, partition, file, and folder. Besides, it is a user-friendly program to protect your computer and data.
MiniTool ShadowMaker supports almost all storage devices that can be recognized by Windows, such as HDD, SSD, USB external disks, Hardware RAID, Network Attached Storage (NAS), Home File Server, and so on. Maybe you are interested in this post – What Is a NAS Drive and How to Do a NAS Backup on Windows 10?
This backup software offers a Trial Edition that allows a 30-day free trial for all backup features. Now you can download and try MiniTool ShadowMaker to back up your PC.
MiniTool ShadowMaker TrialClick to Download100%Clean & Safe
Now, let's see how to migrate ATA to SATA step by step.
Step 1: Connect the SATA hard drive to your computer. Launch MiniTool ShadowMaker, click Keep Trial and click Connect in This Computer to continue.
Tip: MiniTool ShadowMaker enables you to manage the remote computer as long as they are on the same LAN.
Step 2: After entering the main interface, navigate to the Tools tab. And then choose the Clone Disk feature to continue.
Tip:
MiniTool ShadowMaker supports you to clone the dynamic disk, but it is just for the
simple volume
.
Step 3: Next, you are required to choose the source disk and the target disk for cloning. Here, you intend to clone ATA to SATA, thus, please set the ATA as the source disk and SATA as the target disk.
Step 4: After you have successfully selected the disk clone source and destination, click OK to continue.
Step 5: Then you will receive a warning message that tells you all data on the target disk will be destroyed during the disk cloning process. Then click Yes to continue.
Step 6: Then it will begin to clone ATA to SATA and you need to wait several minutes until the process is finished.
Step 7: When the disk clone process is finished, you will receive a message which tells you that the source disk and the target disk have the same signature. Thus, you need to remove the ATA from your computer.
Bottom Line
After reading this post, you know what the ATA hard drive is, how to install ATA hard drive, as well as how to troubleshoot it when it is not working. You also get some information on ATA vs SATA and the method to migrate ATA to SATA.
If you have any other ideas about the ATA hard drive or any question related to MiniTool software, please leave a comment or contact [email protected] and we will reply to you as soon as possible.
ATA Hard Drive FAQ
Is ATA hard drive compatible with SATA?
You can use the SATA drive with an ATA motherboard. Although you can't install SATA hard drives in a computer that can only handle ATA drives, you can purchase a SATA controller card to use the SATA drive in your current computer.
How do I enable SATA ports?
Power on the system.
Press the F2 key to enter the BIOS Setup menu.
Then, select Advanced > IDE Configuration.
At last, select Configure SATA as and press Enter.
What is the difference between AHCI and RAID?
Does it matter what SATA port I use?
It doesn't matter which ports you use with the devices. Each SATA port on the motherboard has its bandwidth, so switching ports will not increase the speed.