Kaspersky Internet Security is consumer Internet security software developed by Kaspersky. Kaspersky Internet Security is designed to remove viruses and protect consumer devices from other threats. Is Kaspersky safe to use? This post from MiniTool provides answers.
A computer virus or malware can be dangerous because it can delete your files, corrupt programs, or even reformat your hard drive. Thus, you choose some antivirus to protect your PC such as Avast, MacAfee, Kaspersky, etc.
Have you ever considered the safety of that antivirus? In our previous posts, we have discussed Is Bitdefender Safe, Is McAfee Safe, etc. Today, there is another hot topic – is Kaspersky safe? Continue to read to find the answers.
What Is Kaspersky?
Kaspersky Lab, founded in 1997, develops and sells antivirus software, Internet security, password management, endpoint security, and other network security products and services. It blocks viruses & malware in real-time and stops hackers from taking over your PC remotely. It is suitable for Windows OS, macOS, iOS, and Android.
The following are the main products of Kaspersky for Windows.
Kaspersky Anti-Virus is the company's entry-level paid product. It can defend against various digital threats and it's practical in silent mode, allowing you to enjoy games or movies without any distractions. It can also be used to check patches and vulnerabilities and it integrates advanced multi-layer ransomware protection. However, it only runs on the Windows PC.
Kaspersky Internet Security is the company's next level of protection. It is a two-way firewall and it can guard against webcam spies. Besides, it is a hardened browser that protects your financial details when you are shopping or engaging in banking activities. It is also an email filter to keep junk/spam away from your inbox. It is compatible with PC, Mac, and smartphones.
Kaspersky Total Security is a fully functional tool. It also has the functions of the above two products. It is a password manager for managing and storing all passwords and a file shredder that erases sensitive files in a way that no one can recover. What's more, you can use it to protect your basic data so no one can access them. Parents can also use it to monitor their children's activities and prevent them from seeing age-sensitive content.
Kaspersky Security Cloud is the last product, which includes all the functions of the Total Security. It is provided in both personal and family forms. Adaptive technology provides a personalized experience for each user by applying the necessary settings and options according to the user's Internet habits and computer usage.
kaspersky-vs-avast
Is Kaspersky Safe?
After getting basic information about Kaspersky, now, we will introduce the safety of Kaspersky. Is Kaspersky safe to download? Is Kaspersky safe to use?
Is Kaspersky Safe to Download?
Is Kaspersky Safe to download? Kaspersky is safe to use in all its versions and does not contain any virus as long as you get it from its official site. So, you are recommended to download Kaspersky from its official site or a safe website.
Is Kaspersky Safe to Use?
The security concerns surrounding Kaspersky are not new, but they have been exacerbated by Russia's invasion of Ukraine. Back in 2017, the U.S. government banned federal employees from using Kaspersky. Most recently, in March 2022, the Federal Communications Commission (FCC) added the company to its list of national security risks.
Like the US, government agencies in Germany, Italy, Lithuania and elsewhere are now warning consumers and operators of critical infrastructure about the potential security risks of using Kaspersky software.
Kaspersky is known for developing high-quality products with strong threat detection capabilities. Unfortunately, due to its origins and ongoing political uncertainty in Europe, the issues surrounding Kaspersky are likely to linger for a while.
The potential security risks associated with the use of Kaspersky Internet Security and Kaspersky Total Security are: Potential Risks. According to Kaspersky, the allegations are just speculation, without technical or objective support, and the company is willing to address any issues.
How Safe Is It?
How safe is Kaspersky? Here are some security features offered by Kaspersky.
Virus Scan:
Kaspersky's malware scanner uses a combination of virus databases and cloud machine learning to identify malware.
Quick Scan – Scans system memory files, startup files and boot sectors.
Full Scan – Full scan of every folder, file and partition sector of the system.
Selective Scan – Scan any file, drive or folder you like.
Removable Drive Scan – Enables you to scan external drives such as USD drives and hard drives.
Vulnerabilities – Check for vulnerabilities in the system, such as infected software and outdated applications.
Web Protection:
Kaspersky has multiple layers of network protection.
The first is a web antivirus feature that checks the websites you visit against a database of malicious websites. Additionally, it uses heuristic analysis to identify URLs with suspicious behavior.
Second, there are protective browser extensions that detect malicious links. It also blocks trackers and ads, marks websites as safe/unsafe, and lets you use a virtual keyboard to avoid keylogger malware.
In addition, the anti-phishing feature effectively blocks malicious websites.
Password Manager:
Kaspersky's Password Manager uses AES 256-bit encryption and a zero-knowledge policy to protect your passwords and other private data.
The free version of the password manager can only store 15 passwords. You can upgrade to the premium version, which does not limit the number of passwords that can be stored. You should notice that you need to install your password manager separately from your antivirus software.
Virtual Private Network (VPN):
Kaspersky offers a free VPN included in the Total Security and Internet Security plans. Sadly, it only allows you to connect to a single server. Also, even on the highest paid plans, the VPN doesn't come with unlimited browsing data. Conversely, Norton's VPN has unlimited data, even on the cheapest plan.
Still, Kaspersky offers the option to upgrade to a premium VPN version called Secure Connection. It has unlimited browsing data, a kill switch, servers in 30+ countries, and smart protection.
Parental Controls
Kaspersky offers parental controls called Safe Kids to help you protect your children online. However, you have to download it as a separate app as it is not included in the antivirus package.
Safe Kids has the following features:
Content filtering on apps and websites
Data usage restrictions
location tracking
social network monitoring
System Cleanup Tool
Kaspersky offers various cleaning tools such as PC Cleaner, Privacy Cleaner and Unused Data Cleaner. When you use the internet, you leave some data all over the place. Privacy Cleaner helps clear your browser history, cache, cookies and other traces of online data.
Finally, Unused Data Cleaner looks for temporary files and logs and files in the recycle bin. Finds unused files and provides options to deal with them in just 2 minutes.
In short, Kaspersky is a safe antivirus. However, it has been embroiled in a serious scandal, with the US government accusing it of cooperating with Russian intelligence. The claims have severely damaged the company's reputation, prompting it to launch a global transparency program to restore the trust of its users.
The good news is that Kaspersky's malware detection rates are similar to big players like Bitdefender, McAfee, and Norton. It also has excellent web protection features such as anti-phishing protection, virtual keyboard, secure browser and anti-tracking protection.
Kaspersky also offers various additional tools, such as cleanup tools, password managers, VPNs, file encryption, parental controls, and more. Notably, we like parental controls because they allow you to filter content, use schedules, track location, and monitor social media.
How to Uninstall Kaspersky?
If you don't think Kaspersky is safe and don't to want to use it anymore, you can choose to uninstall it. Here is how to do that:
Step 1: Open the Control Panel application and navigate to the Programs and Features section.
Step 2: Right-click Kaspersky and click Uninstall/Change. Then click Yes to allow this app to make changes to your device.
Then, you should follow the on-screen instructions to uninstall it. After that, you have uninstalled Kaspersky successfully.
Back up Your Important Data
Sometimes, your PC will be attacked by malware and virus, but you do not know. Thus, relying on Kaspersky is not enough to protect your computer. Then, you need other software to protect your data and you should back up your important data regularly to prevent file loss.
How to back up your important data? It's recommended to use the professional Windows backup software – MiniTool ShadowMaker to do the task.
MiniTool ShadowMaker is designed to back up the operating system, files, folders, disks, and partitions. With a copy of the backup, you can restore data once a disaster occurs, like a system crash, hard drive failure, and more. It also allows you to clone OS from HDD to SSD without data loss.
Now, let's see how to back up the files with MiniTool ShadowMaker.
Step 1: Click the following button to download MiniTool ShadowMaker, install and launch it.
MiniTool ShadowMaker TrialClick to Download100%Clean & Safe
Step 2: Click Keep Trial. Then you will enter the main interface of MiniTool ShadowMaker and you need to go to the Backup page.
Step 3: After that, click the Source module, select Folders and Files, and select files you want to back up.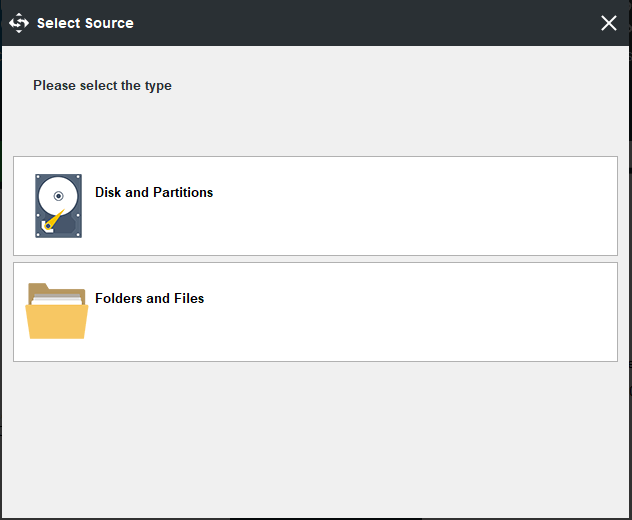 Step 4: Then click the Destination module to select a target disk to save the backup images. Then click OK to continue.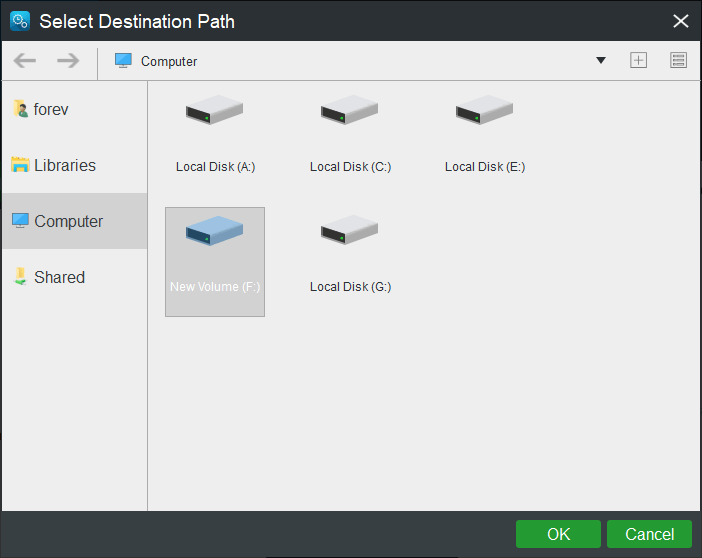 Step 5: After that, you can begin to back up the files. Here, you should click Back up Now to continue.
When all steps are finished, you have successfully backed up your important data. If your computer is attacked by malware or virus by accident, you can use the backup image to restore the data.
Final Words
Is Kaspersky safe? Is Kaspersky safe to download? After reading this post, you have gotten the answer. If you have some different ideas of Bitdefender security and have any problem with MiniTool ShadowMaker, you can leave a message in the comment zone or feel free to contact us via email at [email protected] and we will reply to you as soon as possible.