This essay explained by MiniTool Software Limited mainly teaches you the definition of the AMD GPIO controller driver, the ways to update it, as well as where to get it. Read the below words to learn the details!
What Is AMD GPIO Driver?
The AMD GPIO driver is a special type of AMD driver for general-purpose input/output (GPIO) controller device, which configures GPIO pins to perform low-speed data I/O operations to act as device-selects and to receive interrupt requests.
Since Windows 8 operating system (OS), the GPIO framework extension (GpioClx) simplifies the process of writing a driver for a GPIO controller. Besides, GpioClx provides a uniform I/O request interface to peripheral device drivers that communicate with devices that connect to GPIO pins on a controller.
CPU need one GPIO driver and the chipset itself requires one (collectively cod named Promontory for AM4).  
AMD GPIO Controller Driver Update
How to update the AMD GPIO controller driver? Here are several ways.
#1 Update AMD GPIO Driver via AMD Support Page
 First of all, you can rely on the auto-detect tool embedded in the AMD support website to help you detect and download the AMD GPIO controller driver.
Visit the AMD support page.
There, select your controller device and click the SUBMIT
Then, it will redirect you to a page where you can get the driver for your product.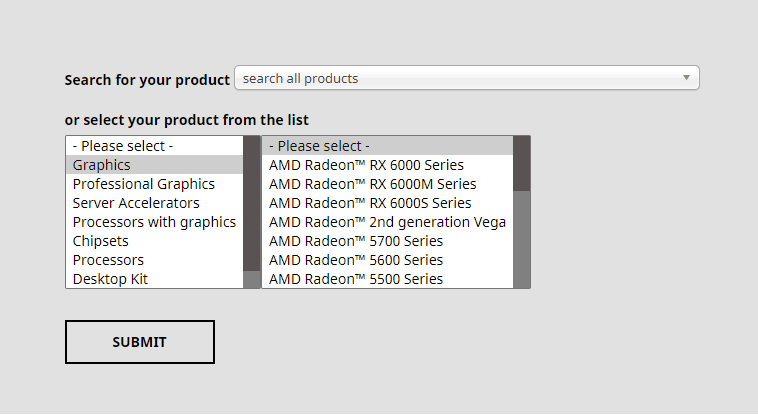 #2 Update AMD GPIO Driver with Device Manager
Secondly, you are able to update your AMD GPIO controller driver within Windows Device Manager.
Unfold the Display adapters
Right-click your AMD GPIO device and select Update driver.
Wait until it completes.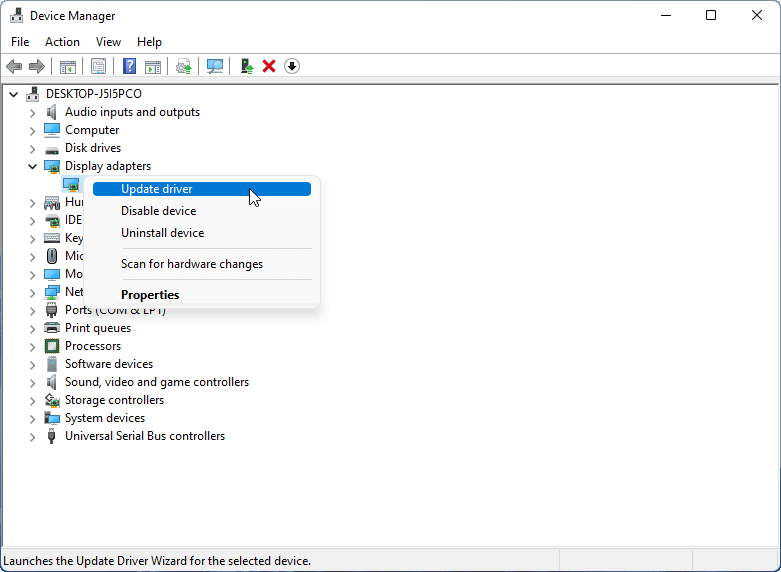 You may choose Uninstall device and restart your computer to let Windows automatically reinstall the AMD GPIO device driver for you.
#3 Update AMD GPIO Driver Together with Windows Update
You can also rely on a system update to receive the update of the AMD GPIO driver. To do that, navigate to Windows Settings > Windows Update and check for updates.
#4 Update AMD GPIO Driver by Third-Party Driver Installer
Finally, you can update your AMD GPIO controller device driver with the help of a third-party driver detector and installer like Driver Easy and Smart Driver Care, both of which can assist you to find whether there is a new update of not only your AMD GIOP drivers but also all other Windows devices' drivers. If there is, it will enable you to download and install them on your PC directly from their dashboards without searching for a reliable website for downloading.
AMD GPIO Controller Driver Download
Click the below link to get the AMD GPIO driver for Windows 11 (version 21H2 or later) and Windows 10 (version 1809 or later) for Lenovo ThinkPad L14 Gen 1 (types 20U5, 20U6) and L5 Gen 1 (types 20U7, 20U8).
Download AMD GIOP Driver for Lenovo products >>
Version: 2.2.0.130
Release date: December 31, 2021
Size: 1.07 MB
Please also download the README file to view supported products and OSes, installation instructions, version checking, version changes, as well as the known limitations (if any).
Windows 11 Assistant Software Recommended
The new and powerful Windows 11 will bring you many benefits. At the same time, it will also bring you some unexpected damages such as data loss. Thus, it is strongly recommended that you back up your crucial files before or after upgrading to Win11 with a robust and reliable program like MiniTool ShadowMaker, which will assist you to protect your increasing data automatically on schedules!
MiniTool ShadowMaker TrialClick to Download100%Clean & Safe
You may also like: